These Pieces [A Cold, hard Look at Love in the Millenia]
By: Carlton A. Armistad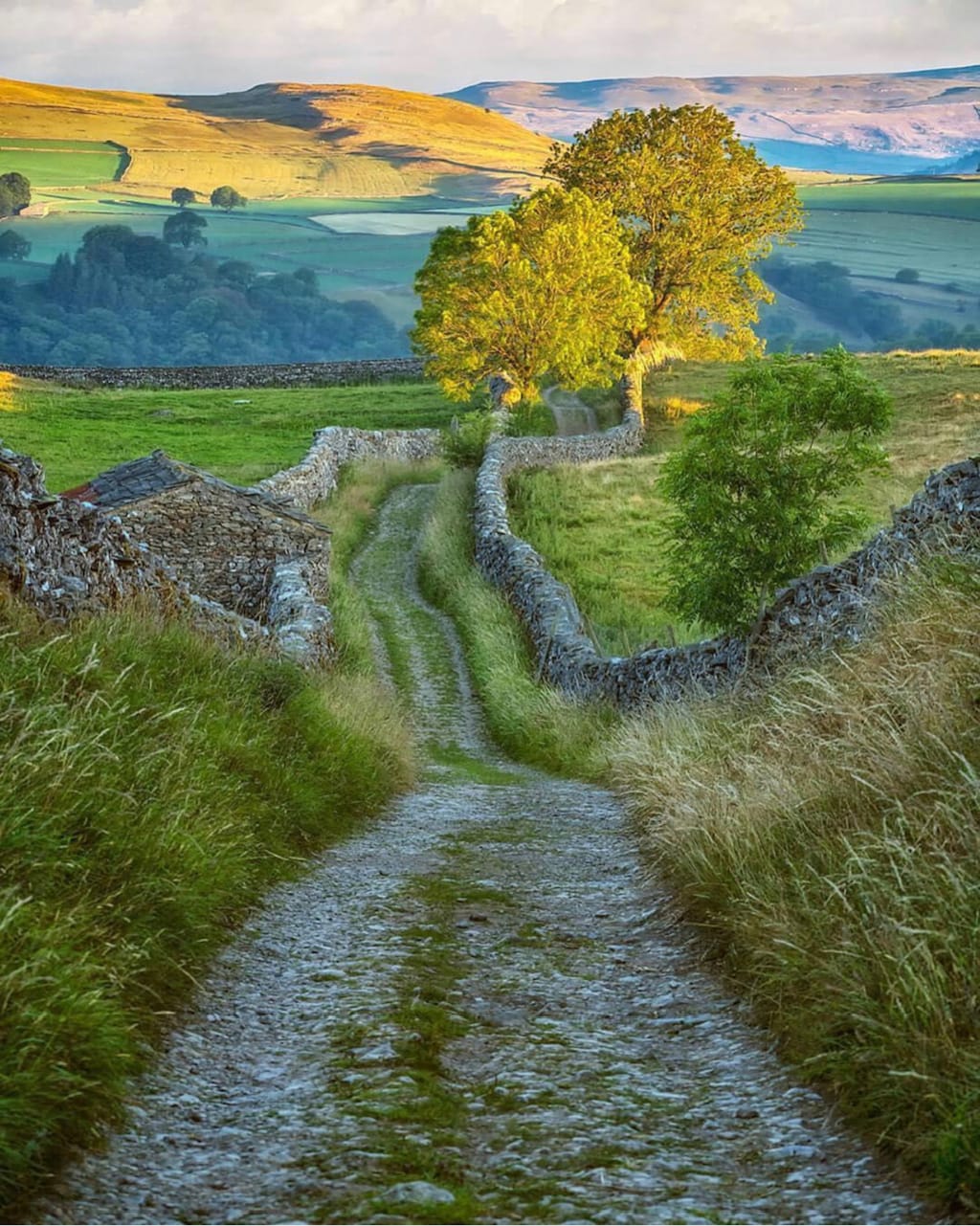 "Image courtesy of the 'We Love England' FB Page (August 2019)"
Verse 1.
Glistening dew-drops from my yellow & purple orchids
Act like a glitter ball sparkling life into a broken and tortured soul
Nothing makes sense and He has no defense, I truly love Him; soul and all
Heavy set steps, repeated in reps as away He walks from who & what we are
Rippling rain pours and splashes onto the thick Venetian Carpet
Eyes running unstoppable, tears flowing uncontrollably, soul screaming
'What am I to do now with these pieces?'
Verse 2.
Falling in Love, that is a sentiment set in disaster, for which if we are truthful
There isn't a big enough plaster to help the heart heal
All you feel is pain, sadness and even in extreme cases; hate as its way too late
To save what was believed to be magical and everlasting
He forgets you, regrets you, lie after lie with no thought through alibi
Ripping your very soul, to pieces that can't be molded back
'I love You, is that not obvious?'
Elsewhere; His Eyes, Body & Soul have left the comfort of what was our Home
I'm Home alone, having to learn to get by on my own
'This wasn't how it was suppose to be; Patti says to Michael McDonald on the radio
Eyes running unstoppable, tear flowing uncontrollably, soul screaming
'What am I to do now with these pieces?'
Verse 3.
Sun-stroke attempts to hit my mocha-rich coco tanned face, as I tend to my brilliant bed of Roses
It did take a very long while, but I recovered in fine style, and turned my tragedy into a triumph of golden crosses
Him leaving set the stages for Me turning over several life-altering pages and accepting a few fundamental truths
Firstly if You don't Love & respect You, why would anyone else want to? Self-preservation has to be your 'go-to' station
Blame no one if you have not built that solid foundation on which to find the happiness You command & deserve
A rich aroma of Jamaican Blue Mountain Coffee and Cinnamon tickle and tantalize my nose and I hear His footsteps against our lovely garden path
sensually and soulfully our lips meet to express the awesome bonding of love's true happiness
He's loving Me for Me, who would have thought that One had to go to clear a path for a Union that is right
No longer hurting, I can see Him in almost everything past, present and future
Objectively questioning my decisions; then compromising so we make movements in Unison
Snuggling into his warm, intoxicating arms, as the Moonlight has a Moon-fight with a sky of glittering stars
Loved, yes loved truly, valued and treasured, no longer lonely
Every broken piece of Old & tortured Me, put back together in miraculous harmony.
[END]
About the Creator
Carlton A. Armistad is the pseudonym for Andrew R. Little. I prefer writing under this as it allows me to look at any body of work I complete separate to my personal day-to-existence, and safeguards my relationships and family.
Reader insights
Be the first to share your insights about this piece.
Add your insights