The Webbed Garden
A fantasy haibun poem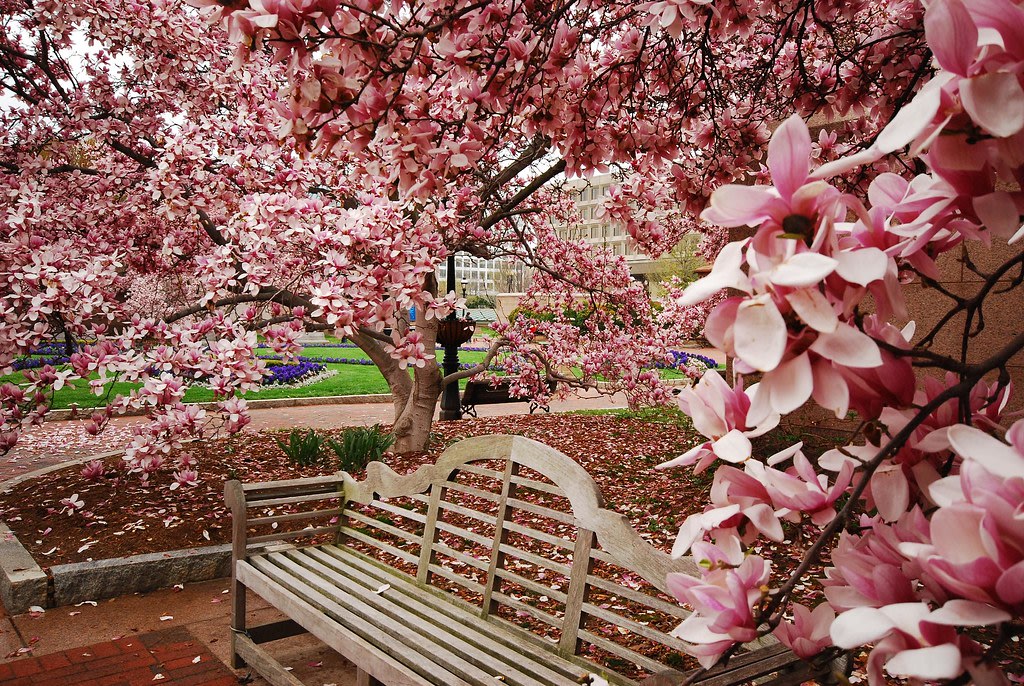 A webbed magnolia garden by the old country house. Tiny plum seeds are turning into large thistle purple magnolias. As I enter the floral jungle gym, I smell the scent of perfumed raisin mist and hear the monster purple bees buzzing- roaming around the prickly lilac cactuses. Unexpected, the sight of the electric pink lake made me want to float- a large puddle in the middle of the hidden maze.
I swim like a scuba diver, discovering lilac crabs crawling below, blue agate shrimp playing with bubbles, coral minnows chasing the peacock seahorses along the peach seaweed forest. Out of breath, I hop out of the pond soaking wet. I found a secret object- a gift from the earth druids.
Amethyst pebbles
covered in lavender dust
in the wish bottle.