The Pills, Part I
- To my unknown lover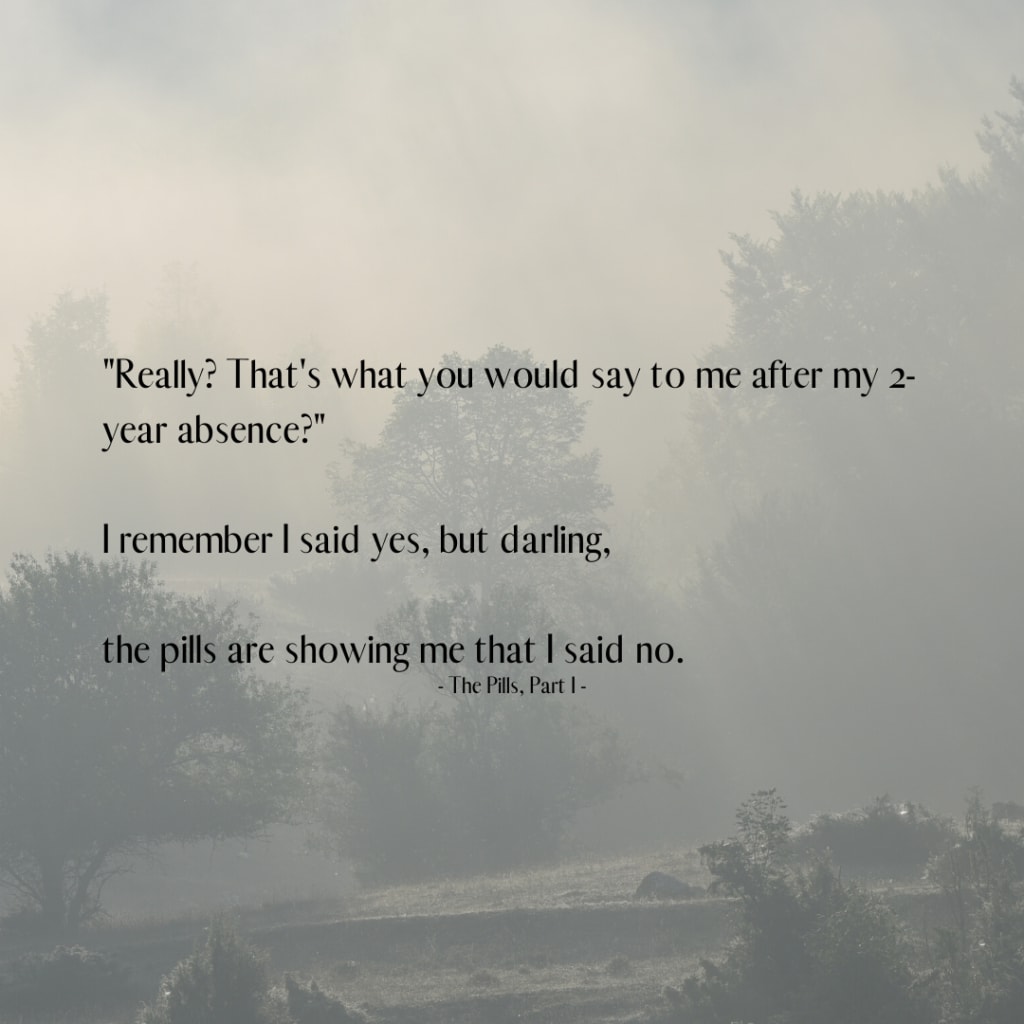 Darling, the pills are eating at you -
the you in my forgetful, loophole memory,
the you that night when you said I was your only one
as we both stared at a sky full of stars -
even the you who snickered at me,
"Really? That's what you would say to me after my 2-year absence?"
I remember I said yes, but darling,
the pills are showing me that I said no.
I don't know what is more real:
the name in my mind, or
the name on the Facebook account who posted that
they are in a relationship.
I don't know what is more accurate:
the sky full of stars we both gazed at on that dark night
is still there, but darling, we are not.
The park is still there, waiting for you footsteps
as if waiting for a spring rain to shower it with love
and endearment.
But you are not:
all you have become
is this blurry white space, with a white noise in front of a white background.
I don't even know your name anymore,
and I'm afraid the more pills I take,
you, too, will go away.
Darling, darling, darling,
this fervent love I held within me for ten long years
are thrown away in an instant as I take another dose of my antidepressant.
And darling, how thankful I am for that.