The Next Chapter
By Jamie Ramsay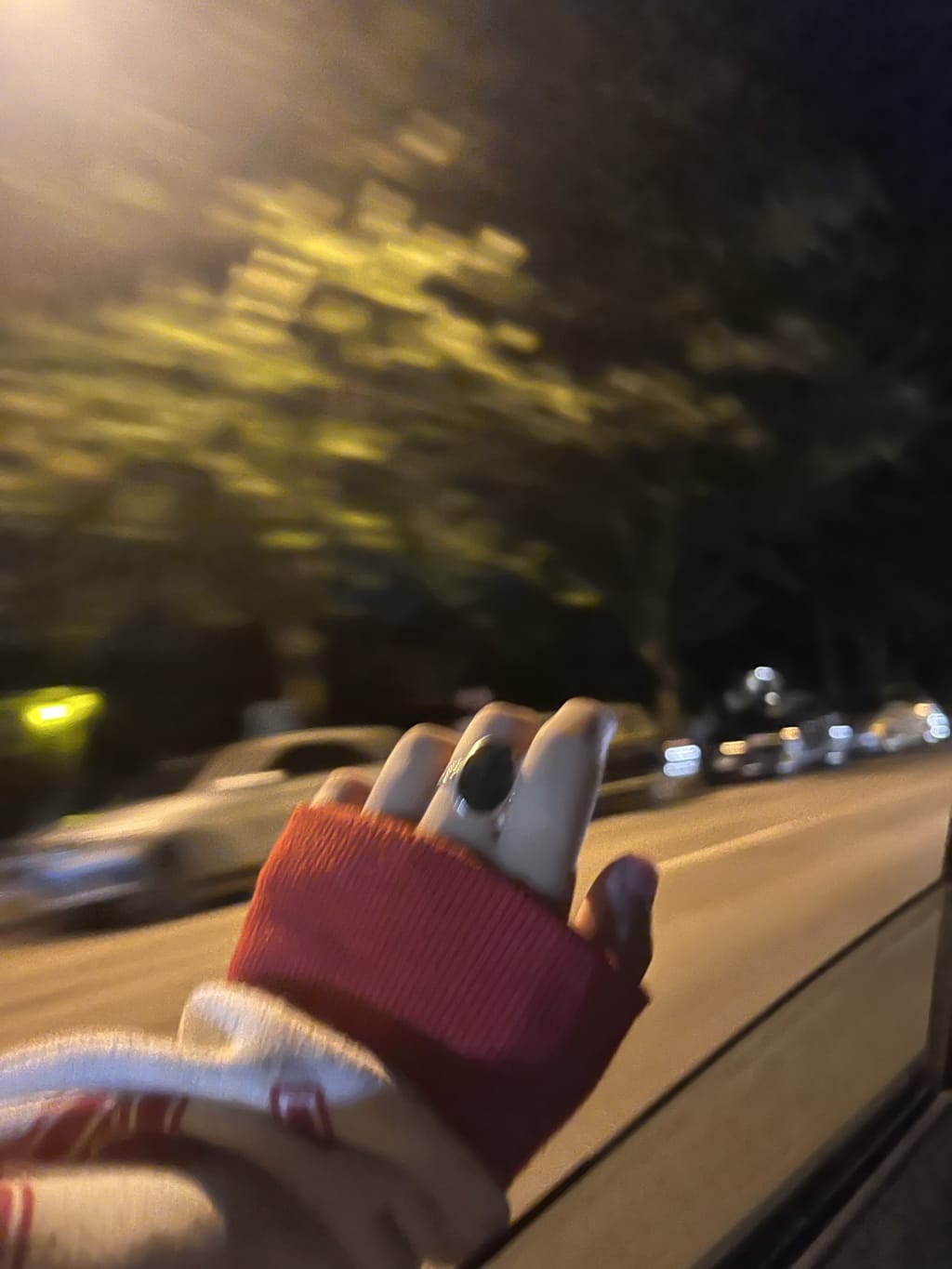 I want to write a book
about someone else.
That starts with the night in your car, my hand out the window, the rain like small pebbles flying backwards.
Something as simple as
the person who sexually assaulted you, that you still hang out with.
Not simple,
real.
The next chapter will come from the time we went to the park and danced to that song, the song that twists your heart until it's too tight to twist any further.
There won't be any specific direction or plot of this book or the characters, just the feeling I get when I wake up some days and think,
Ah,
Yes,
I will remember this.
That night I dropped leftover salad off at my sister's house, it was past midnight, but she was sick and wanted it so bad, and I got to hug her fragile shoulders that smelt like clean laundry.
That evening of sunshine when we drove thirty minutes to meet our dad for dinner in his motor home, humid, taking up eight parking stalls outside of Safeway.
I will remember that.
That night alone in my room, I couldn't stop smiling because I felt so good, house to myself, room clean and tidy, not ready to sleep, wondering what would be next.
That crisp, April, or was it July?
Along the boardwalk alone. I didn't feel alone. My sister was there, my brother, my mum. It was a full moon, Friday the thirteenth, a night with so much ahead, a few hours in between, to sit in the electricity, before I had to get ready.
Getting ready for bed, trying to find my earplugs in the tent outside of Megan's trailer, bitching and laughing and
Good night, finally.
Dancing, and getting drunker and drunker and
How did we end up here?
She's notorious for falling over and making people laugh and trying to be the biggest person in the room and crying because she wants to laugh instead.
She decided one day she wants her bed made each morning, it has to be, the dishes need to be cleaned, the floor swept, she decided she loves to clean so much, she started cleaning other people's houses.
I wonder what this one will look like.
She would read the description to me,
Three stories?? Three bedrooms?? I'm excited.
In the next chapter, she watches her best friend heal from the next room over.
Everything about him still matters, he still lingers, belongs to certain cups, even the broken ones discarded beneath the sink.
But she softens, and allows herself to crave the new touch that is offered.
The next chapter is in every which way I can describe laughter.
About the Creator
Every word is chosen from my throat, in the moments I feel too human.
I am your guide into the sinkhole.
Reader insights
Be the first to share your insights about this piece.
Add your insights