The lighthouse never knew what it means...
written in australia, reflecting on sobriety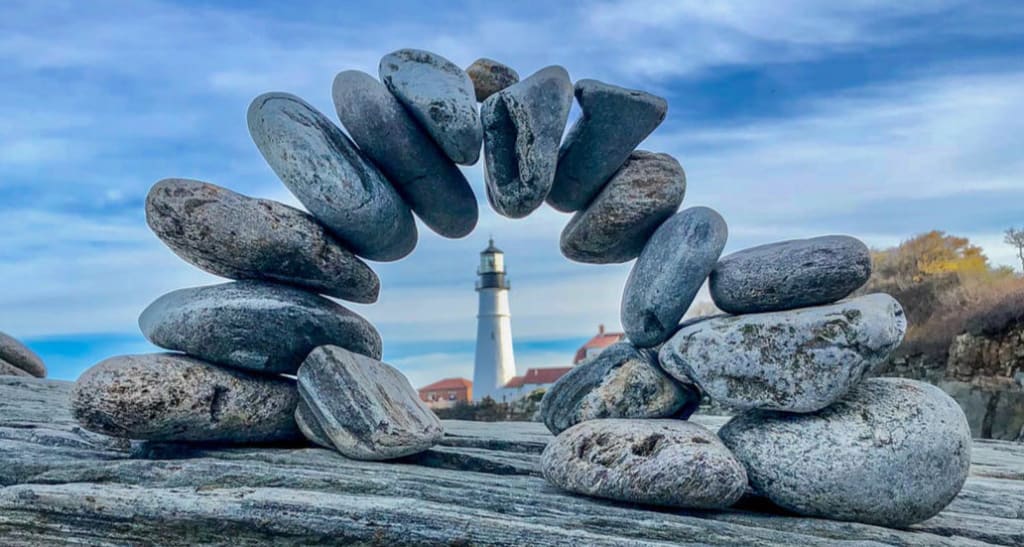 The lighthouse never knew what it means.
See, how the shipwreck blossomed into coral reefs.
The flowers became berries just waiting for the thieves.
To spread the seeds, see?
An island of your own forms from all of your accidents-
thank Change for whats happening.
Praying to the swaying trees.
I heard the song of many mothers
floating in the sea breeze.
Please don't take a thing from this beach...
except all that you brought with you.
Try to reach all you thought was you,
drifting out to sea...
Even check beneath your shoe
for any invasive seeds.
Now peel away the skinsuit and swim free within you.
Grab a bigger shell, hermit, one that really fits you.
Is this you: a whole land mass of past lives?
No, but in our deep dives we discover our real lives.
So, I wont paint my anchor and put it on display!
Im putting it to good use, helping me to stay.
inspirational
About the author
Blaine Lindsey is a living love poem. Born in Vallejo, California. Queer spoken word poet with a stutter. Blaine's work speaks from the soul with compelling metaphors, emotional connections, societal observations and spiritual underlines.
Reader insights
Be the first to share your insights about this piece.
Add your insights