The Introvert and The Extrovert
J7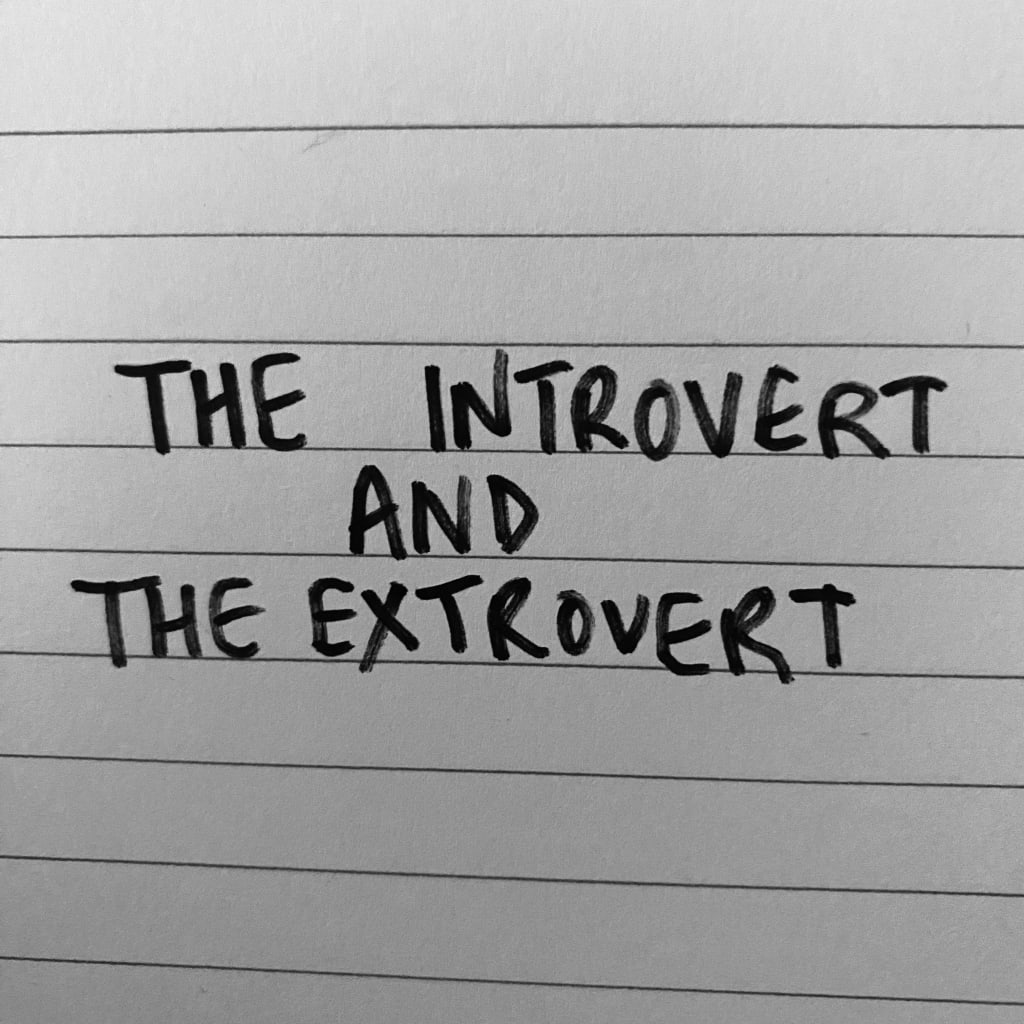 In a room so still, with pupils to fill,
Sat a lass both shy and meek.
Next to her, with verve and zeal,
A chap who'd talk the whole week.
The introvert tried to ignore,
The extrovert's tales so grand.
But alas, his voice did roar,
And her focus was at his command.
He spoke of parties, sports and such,
Of friends and travels far.
She sat in silence, feeling as such,
Her mind a stranger to this bazaar.
The lesson passed, the day did end,
The introvert sighed a breath of relief.
The extrovert, not to pretend,
Said, "Dear friend, let's meet and make belief."
She smiled, though still reserved and shy,
And found a bond in unexpected ties.
Thus, in the classroom that day,
Two souls met, in unexpected ways.
Reader insights
Be the first to share your insights about this piece.
Add your insights