The Dreamer and the Poet
Credit for the image goes to: https://www.deviantart.com/iceey23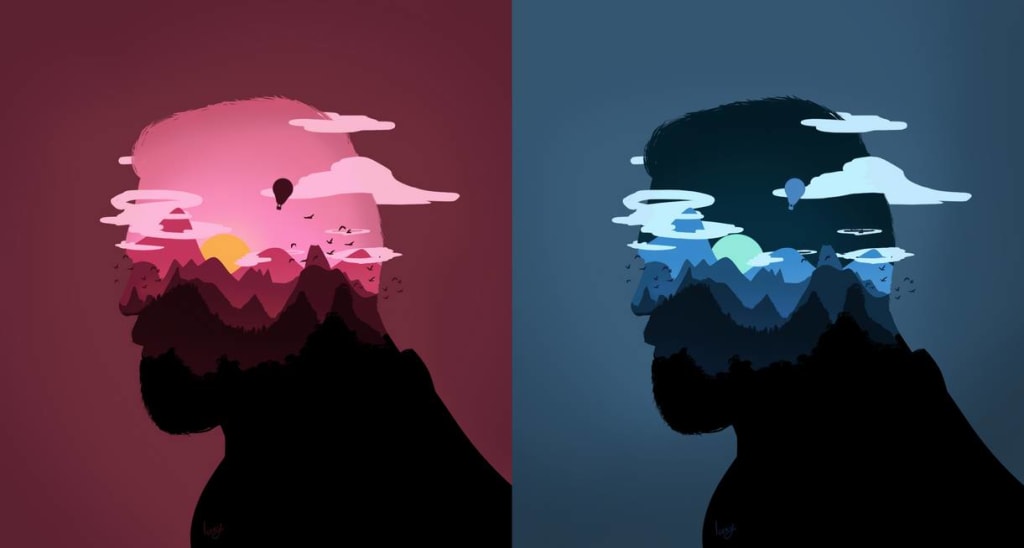 The bottle is open
And he drowns once again
In the sorrow and despair
Of his everlasting pain
Oh why won't they let him
Dream without a care?
They're too attached to life
And looking worse for wear
The wine is his saviour
It helps him feel at ease
He has nothing else left
And a coward is all he sees
They tell him he's weak
That he can't face reality
When they're too blind to see
He's encouraged by liberality
Then comes the poet
Who they also love to abuse
They think he's like the dreamer
So his options he does peruse
He can't find a reason
And he's left without a rhyme
His head always spinning
Losing track of time
How he longs to go back
To when he used to feel alive
When he depended on each verse
Because he wrote to survive
Now he feels lost
Surrounded by this hate
From people too scared
To unlock Heaven's gate
The one which leads to freedom
Where peace can finally be found
But 'til then he'll sit and write
About this life to which he's bound.
About the Creator
Hi! I am a writer, mainly poetry but I do also write short fiction novels from time to time.
If you decide to leave a tip, no matter how small it may be, I greatly appreciate it.
Keep creating!
Reader insights
Be the first to share your insights about this piece.
Add your insights