The Autumn Colours
By: Karlton A. Armistad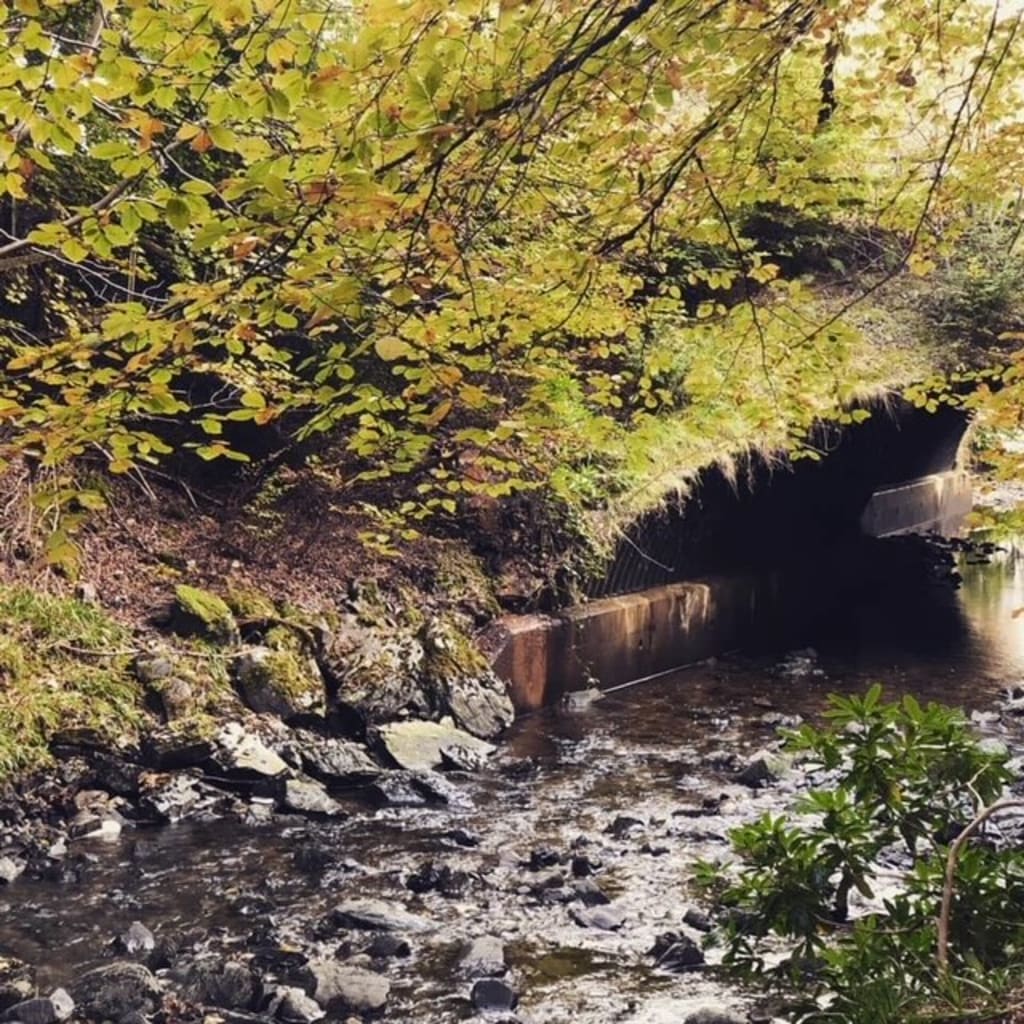 Photo of a Forrest Brook, Lochcarron by A. Little
The Autumn Colours
By: *Karlton A. Armistad
[Dedicated to Lochcarron's Awesome Autumn]
1.
The wind carries just a cooler and spiked bite, not like the warm wonders of a summer's night. Trees accept the caress of Sky, and changes leaves to match the grass on which they lay.
2.
Bright and burnt oranges flourish against the sky's blue; springs flow with a new glow, rushing faster to get to the shore, a new beauty and taste and feel, sandwiches become soup for a cosy evening meal.
3.
Pets galloping into the woods, looking for treasures and garden goods. Smiles and child's' play missing as it's too chilled for outdoor games. Evenings by the fire and films that make the Family laugh, bins blown all over from Autumns' Draft.
4.
The Midges are gone, the Sun now hidden, the blissful blue moon lights clouds by stars, ridden. Pumpkins to carve and faces to paint, Autumn's Hallows' Eve brings devils & goblins not saints.
End.
* Karlton A. Armistad is the pseudonym for 43 year old amateur poet, writer/photographer Andrew Little, who resides in the little village of Lochcarron in the Scottish Highlands.
About the Creator
Carlton A. Armistad is the pseudonym for Andrew R. Little. I prefer writing under this as it allows me to look at any body of work I complete separate to my personal day-to-existence, and safeguards my relationships and family.
Reader insights
Be the first to share your insights about this piece.
Add your insights