Someday
By: Karlton A. Armistad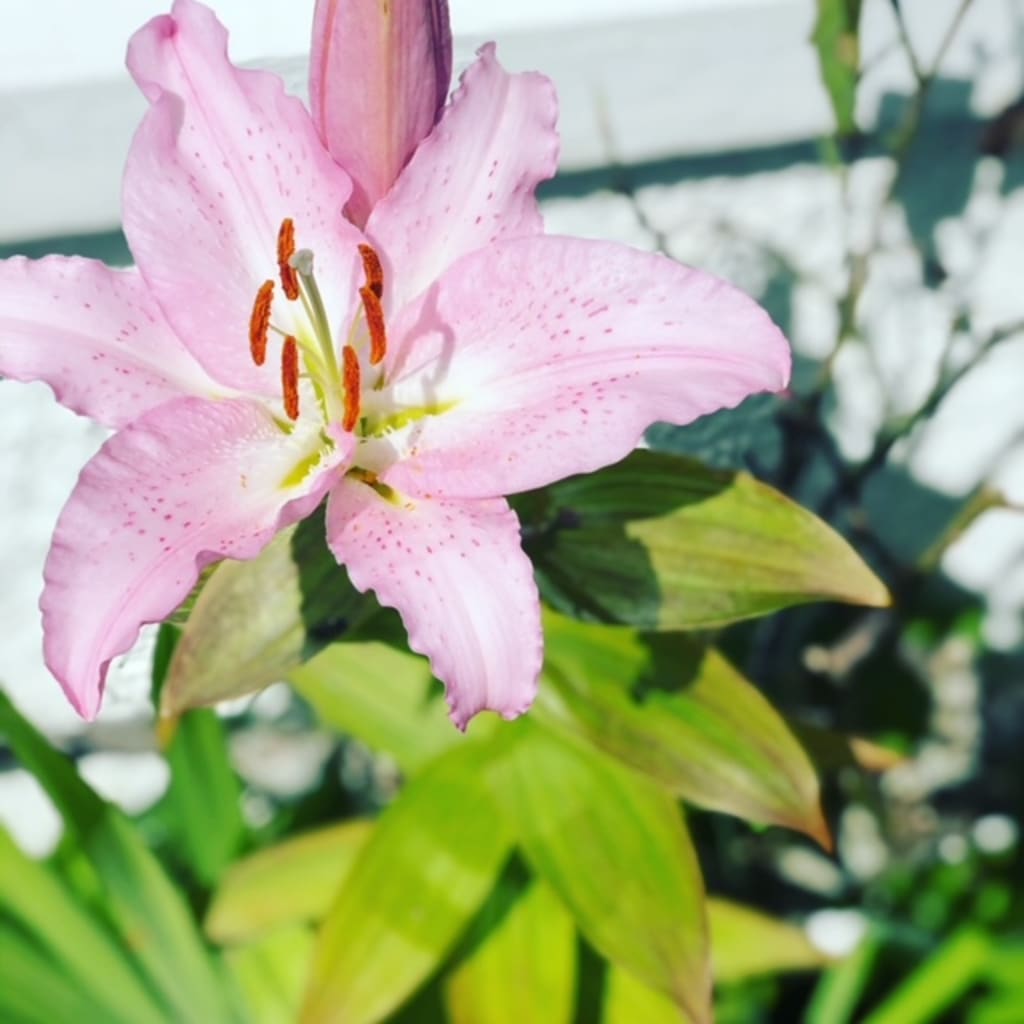 Where Orchids Bloom, A. Little 2020
Someday
By: *Karlton A. Armistad
1.
I've taught myself, not to mourn as out of love; pain is born and with time, healing comes. I'm never One to do thing half-heartedly, that's why I...gave You all of Me. Every dream, every hope, became another length of rope, that bound Me to the pain of losing You.
2.
The clanging noises of a bustling Kings Cross Station, people talking; making pointless conversation. My mind is clouded in piercing pain, as I board my North-bound train. We can't be in the City, what's left of Us I can't even pity. It hurts like hell, as my eyes swell and yet my very soul beats for You.
3.
A decade has past, and the mistakes we made seem like mild rain to Ones that followed, Us dying left me hollowed, open and forever vulnerable. So the vultures came in droves and fed they did on my battered body and mind, no peace could I find, but the bloody trail of betrayal that led back to You, and still, still I can't shake or even break our Bond.
4.
I cried for days & died in so many ways that now all I can do is hide, as if I knew love could this, I'd give it a wide miss, and stayed single from birth till I die. Another decade passes and I don't recognise the person in mirror. My scars are deep and I rarely sleep as I carry with Me every tragedy, a broken vessel of sorrow, that was robbed of any tomorrow; waiting for the Deadman's boat to come.
5.
But I will not regret the most beautiful moments shared. Filled with passion, ecstasy and naked loyalty; that made Me breath, and feed abs need You more than life itself. Now as I walk by the Loch and enjoy the crisp clean air, I let my mind dine on these truly delicious and decadent memories, of when You were Mine.
End.
* Karlton A. Armistad is the pseudonym for 43 year old amateur poet, photographer, writer Andrew Little, who resides in the little village of Lochcarron in the Scottish Highlands.
About the Creator
Carlton A. Armistad is the pseudonym for Andrew R. Little. I prefer writing under this as it allows me to look at any body of work I complete separate to my personal day-to-existence, and safeguards my relationships and family.
Reader insights
Be the first to share your insights about this piece.
Add your insights