You Are Still Here
By: Karlton A. Armistad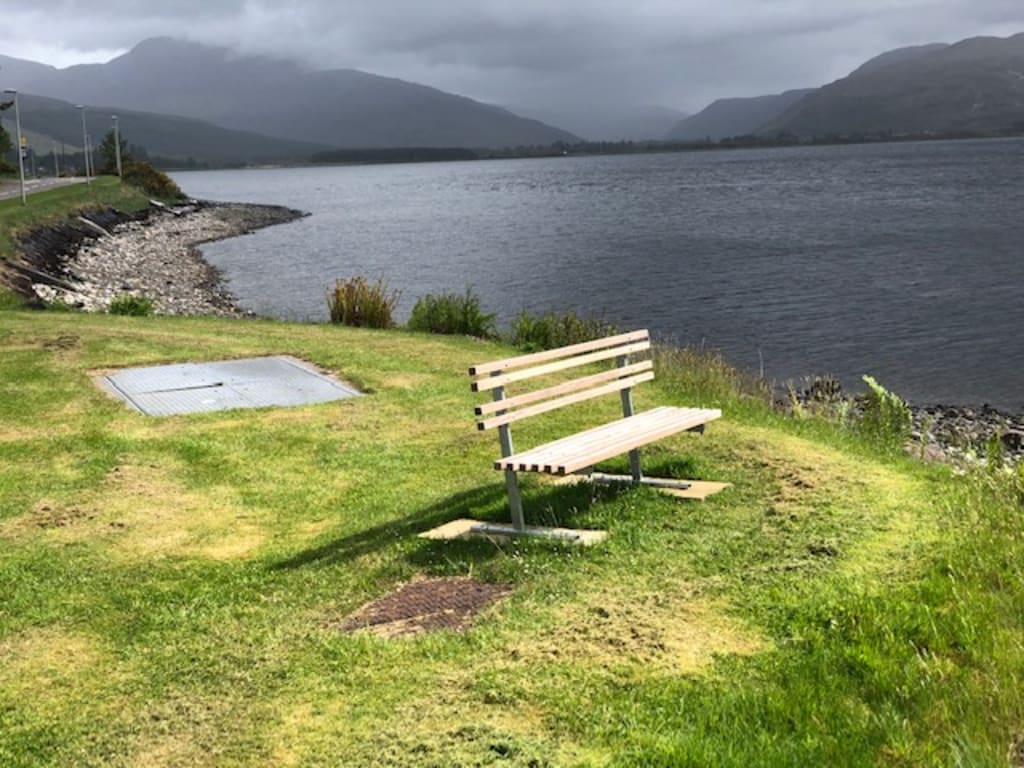 The Lonely Bench, Lochcarron, A. Little 2020
You Are Still Here
By: *Karlton A. Armistad
[Dedicated to my late dear friend Mrs. Cathy Downe & those I Miss]
1.
The sky over Lochcarron rained like the many mornings you opened the door for Me at work and greeted Me with a warm smile. I was going through so much and you listened and guided Me and made every shift fun. What will we do without knowing You are only a phone call away?
2.
I can't sing your song without wanting to cry, I am so gutted we didn't get to say goodbye, share one last hug and have you tell me off as the Organ Grinder and me your Little (Big) Monkey. It used to make the Customers laugh when I said 'she beats me', even funnier when I'd give You a hug and you'd 'just leave me'. Now I won't ever leave you Cathy, but always carry you with me.
3.
Take care old friend, you're in a better place, I bet your making the Angels laugh and getting the goods ordered there. Know that we will never forget you, and will always wish You were here. Thank You for being the brilliant human being you are, smile down on Me often so I know you're doing ok.
End.
* Karlton A. Armistad is the pseudonym for 43 year old amateur poet, photographer/writer Andrew Little, who resides in the little village of Lochcarron in the Scottish Highlands.
About the Creator
Carlton A. Armistad is the pseudonym for Andrew R. Little. I prefer writing under this as it allows me to look at any body of work I complete separate to my personal day-to-existence, and safeguards my relationships and family.
Reader insights
Be the first to share your insights about this piece.
Add your insights