Tender Mountains
if Gertrude Stein went hiking with me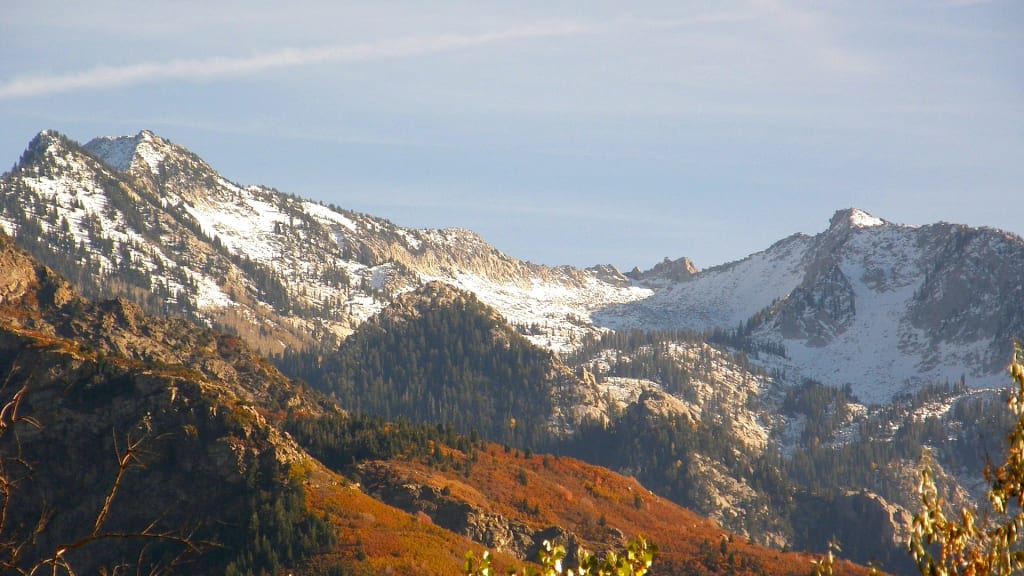 A bride dressed in white,
A bridegroom in firs,
Riverruns falling along a rugged inseam.
Landslides and thunder when cracking occurs.
Firescarred, wind-whipped, founded in earth, it looks on tempests never trembling;
Time passing in mountain passes seems not to pass at all.
A Chinese ink painting is made of charcoal and water:
(in which people are small, or not there at all)
Charcoal is trees. Brush-handles and bamboo are also trees.
A mountain is rocks and debris, in which grow trees.
A mountain is a Chinese ink painting.
Mountains are minerals, vegetables, and animals:
Sloping alpine peppered with pines
wind-whipped peaks of icing on top
slowly melting nearer the sun
icesheets soaked in shadow slivers,
(remember to freeze some for later)
dripping glacial milk onto boulder fields and thirsty rockfaces
streams happily gurgling, earth soaking up runoff.
Mountain peaks are the summit, the substance, the sum of it's parts.
The point, in miniature, is only the tip of the shape of the whole.
Its roots and its crowning glory are shrouded in mists in myths
In the cloudy heights, there dwelled once Gods,
Ancient Arrarat, Sanai, Helen, Olympus, and Vengeful Vesuvius--Everest.
The fortress reigns in silence.
Mountain motion echos mounting stillness.
About the Creator
Eternal Student: literature, poetry, history, art, and philosophy. English Teacher. Writer & painter. Traveller & skier (when there's $$$). I'm young enough to be foolish, yet old enough to know better. Lover of dark & beautiful things.
Reader insights
Be the first to share your insights about this piece.
Add your insights