Taking This Emotional Roller Coaster Ride
A poem inspired by many emotions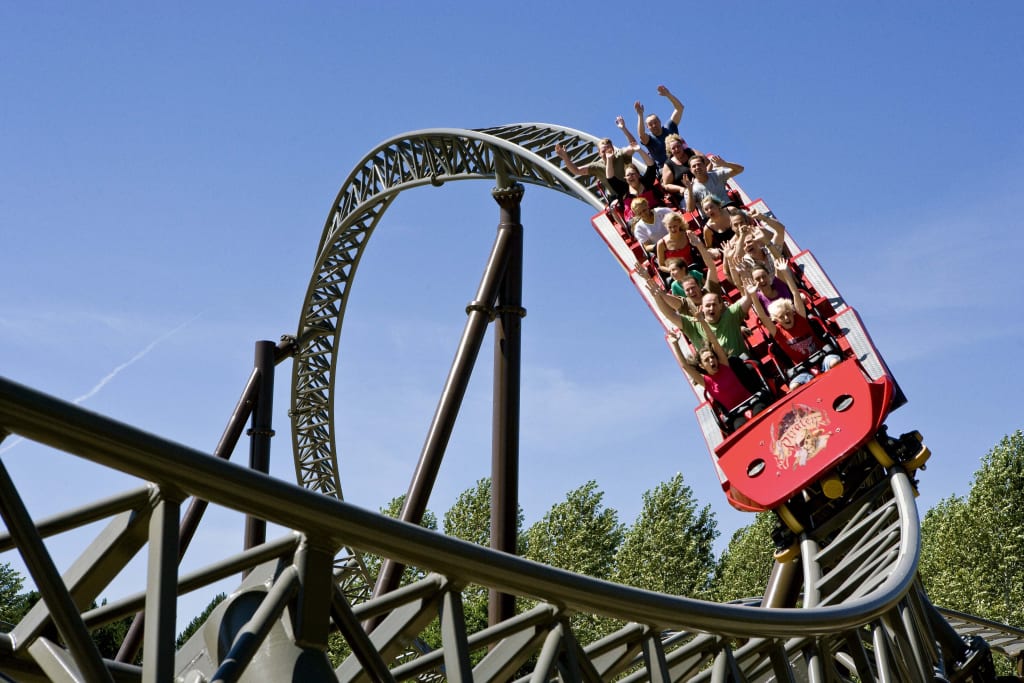 Let's take this emotional roller coaster ride,
remember the days that have been
and smile like yesterday
and dream your days away.
*
Let's take our days one by one,
treasuring each moment
and storing away memories,
held dearly in the heart.
*
Let's treasure our family and friends,
remember each precious time,
when together were we -
as though this was our last day.
*
Let's take this emotional roller coaster ride,
retrace the steps where moments once began.
Remember the love we share
and dance by the light of the moon.
*
Never look back -
there's a new tomorrow,
full of new promise,
let's smile our days away.
*
Let's hold on to sweet memories
and love like there is no tomorrow.
Just enough for today,
with plenty of songs along the way.
*
Let's step back into the time of our youth,
play the songs that we once loved
and dance throughout the day –
for there is so much to say.
*
Was that step a misstep,
today it no longer matters,
swings can still take us to the stars –
whenever we want to make one ours.
*
The bridges we burned behind us once,
can still be retraced,
if we believe that we –
left the best part of us behind.
*
Someday the two of us,
might have to part,
life is just that way,
but to hide the heartaches –
the brightest of memories is a good place to start.
*
Let's take this emotional roller coaster ride,
be wild and crazy -
because life is so short
and it offers so very much.
About the Creator
My passions are writing and creating poetry. I write for several sites online and have four themed blogs on Wordpress. Please follow me on Twitter.
Reader insights
Be the first to share your insights about this piece.
Add your insights