Sunset
Poem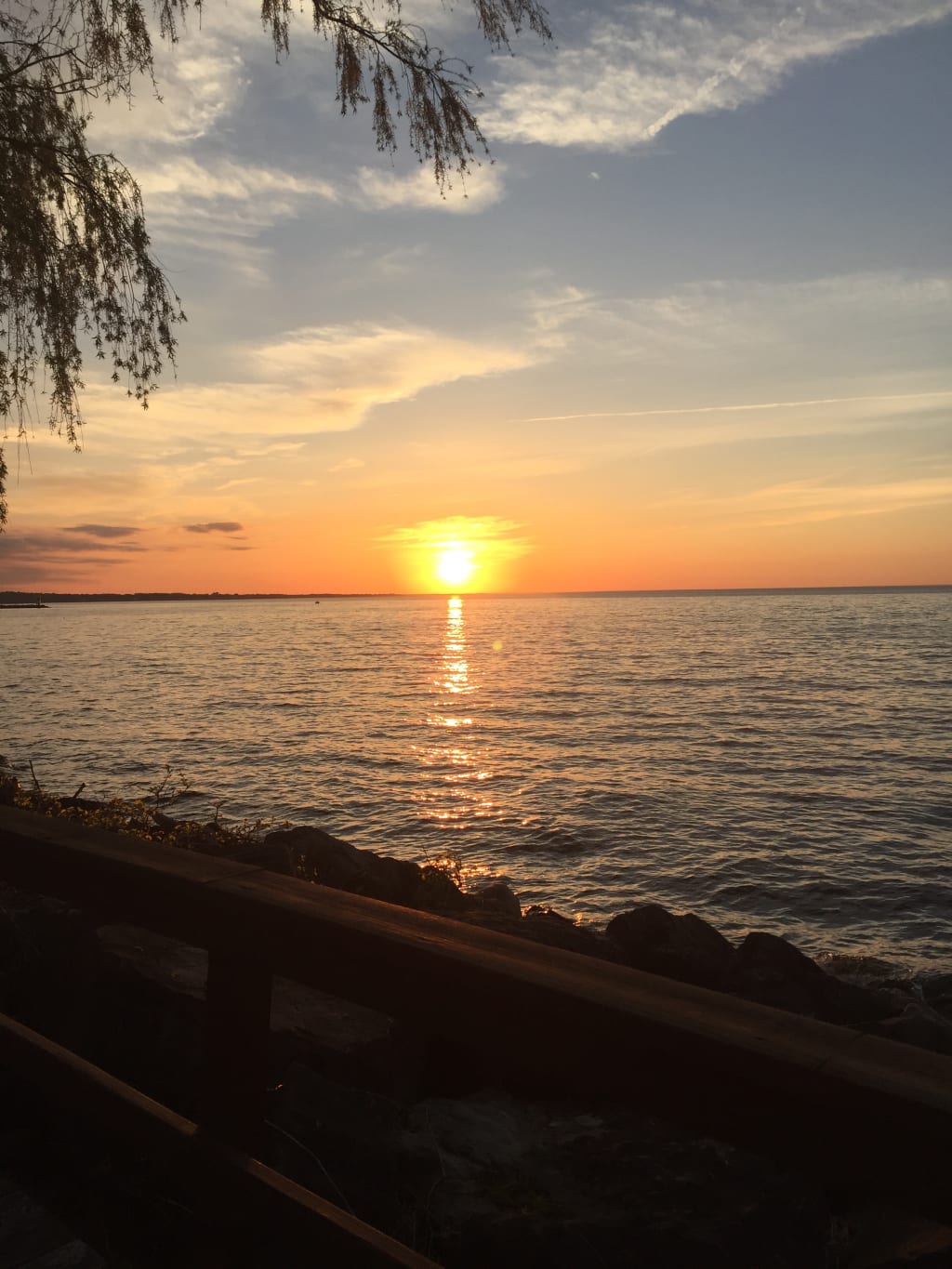 Sunset at the pier
As the sunset had faded.
I sat there with my wine.
All of the emotions had
filled within me.
Joy, love, relief, and
happiness.
Oh, how I craved those...
I could dazed at the sunset
all night.
I could feel the relief
as I stared at the colors.
As I search those colors,
they have meanings.
Some of them represent
happiness.
How I wished for happiness.
I realized it's just a fantasy
that I won't have.
I could dream about it.
A thought of
fear has appeared.
Will I ever have happiness?
I enjoyed it while its lasted...