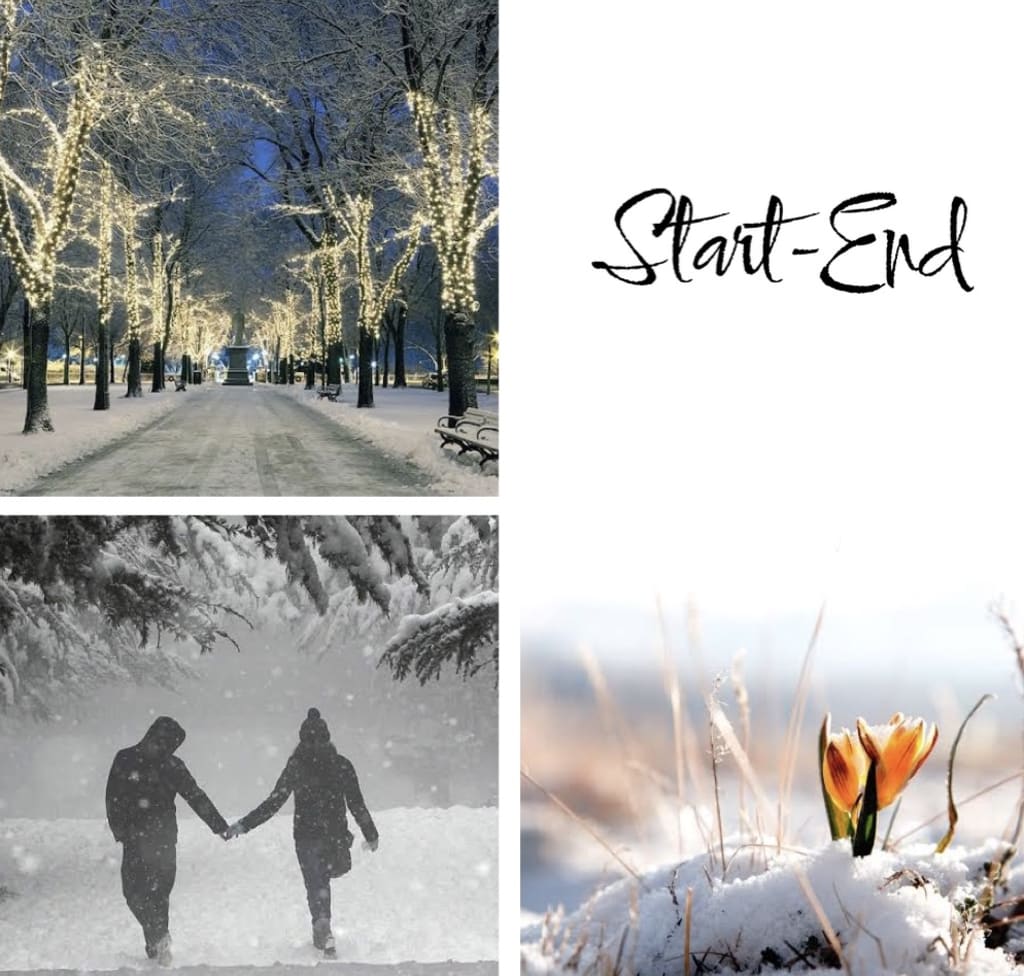 It starts with a breathe of fresh air, as the winter breeze followings him into the cafe.
It starts with a smile, the meeting of eyes and shy glances away. Again. Again. Again.
It starts with a laugh, bouncing across the room that always makes you look for him.
It starts with a talk, with butterflies and that spark and you just talk and talk and talk.
It starts with a touch, hands reaching out in the cold night as you stumble out of the bar, head over your shoulder and eyes always on me.
It starts with a bond, you discovering him and him discovering you, and he doesn't let go.
It ends with bond, like a choking leash it creeps and creeps and creeps until you just can't breathe and no matter what you do you can't get away.
It ends with a touch, the door handle shanking in the middle of the night and fear creeping into your eyes, you just wanted a single nights peace.
It ends with a talk, they keep asking what happened and I don't have the heart to say it. Not because they don't deserve it, but because it's just not worth it.
It ends with a laugh, echoing through your head at night when you are staring at the ceiling just trying to forget.
It ends with a smile, hiding away just how uncomfortable you still feel, wishing it would just all go away.
It ends with a breathe of relief, warm with just the hint of spring and you can't wait for the fire of summer to burn it all away.