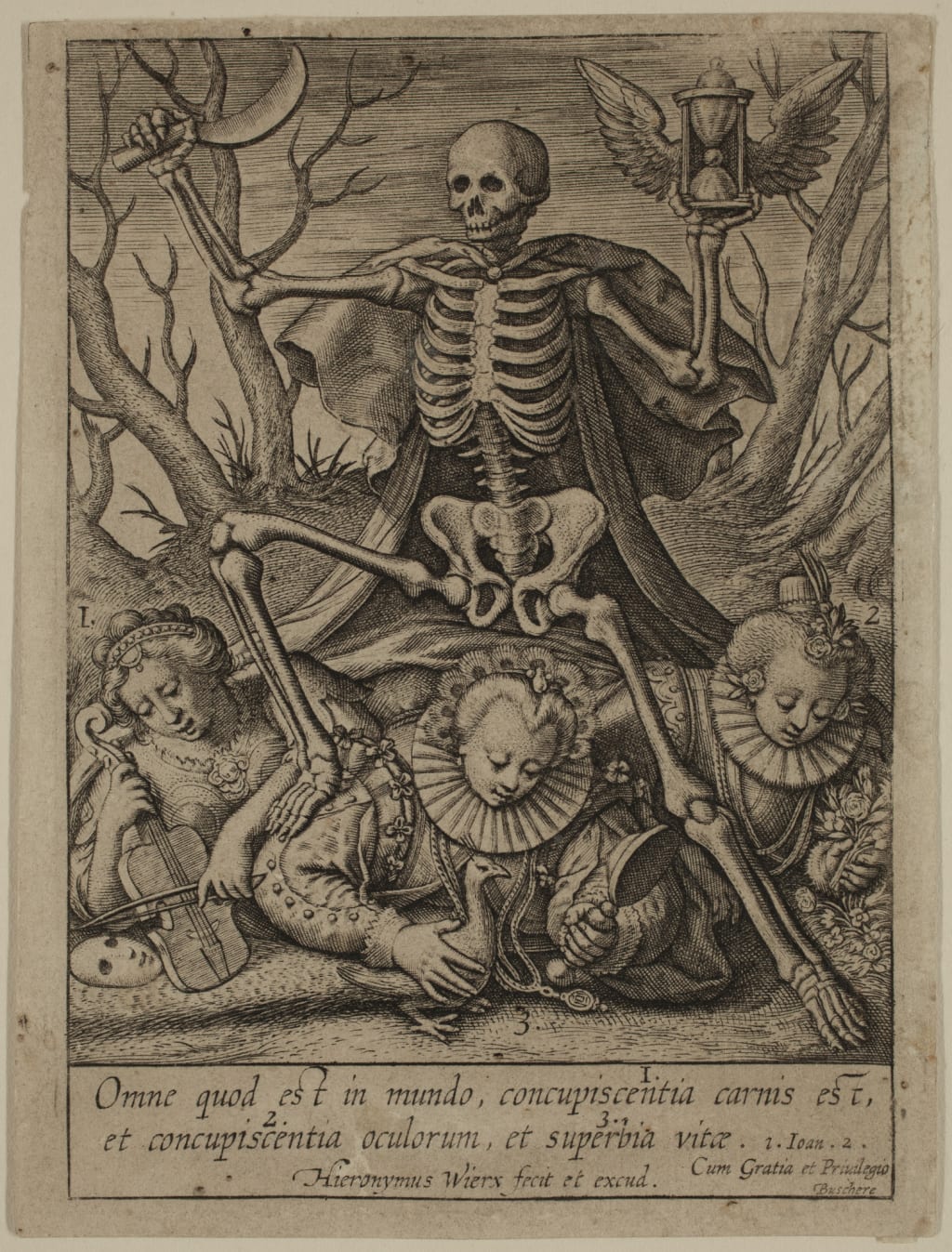 Death Triumphing over All That Is in the World..., engraving by Jerome Wierix
In Solitary hour,
when my thoughts are my only company,
danger lurks.
Across the field of my imagination,
up and over the contours of permanence,
there slinks distracting influences.
Like seeds, they find good soil in unguarded
moments,
grow up into stumbling blocks
whose roots upbraid the ramparts
that shield the soul from defilement
and destruction.
In weakness, however, I embrace the
impediment at my feet,
and, in holding it, it becomes
the forbidden thing.
It poisons my senses.
It accuses me of being untrue
and of seeking fleeting pleasures only.
Against such an indictment I have no
defense.
I am dead to rights
and dead.
About the Creator
Writer of nonfiction and fiction, voracious reader of great literature, fan of the horror genre. None of that pays very well, if at all, so I'm thankful for my day job as an institutional research analyst. I really love long weekends.
Reader insights
Be the first to share your insights about this piece.
Add your insights