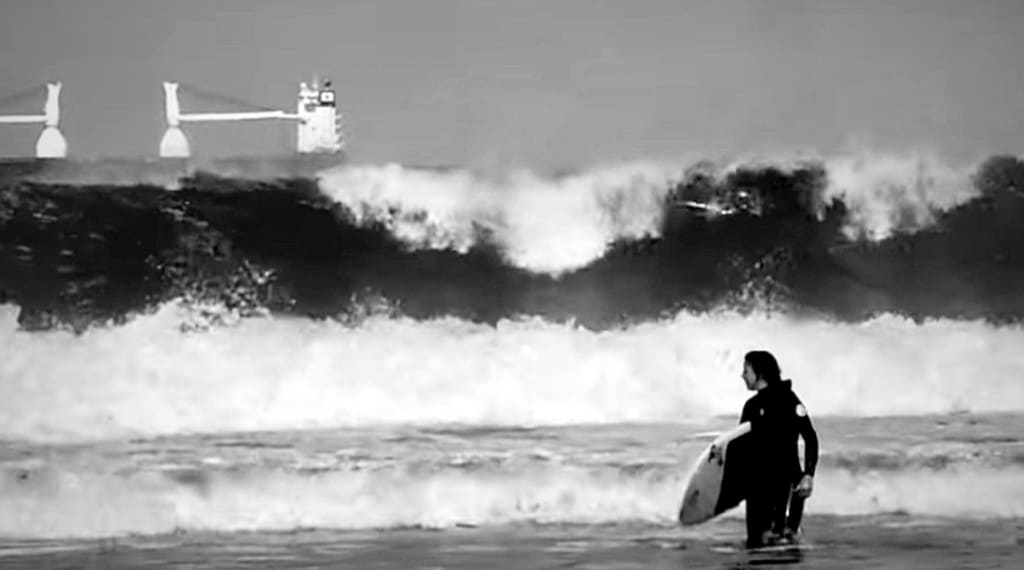 Quiet she takes you
Softly
While your mind wonders
Charmed, wave after wave
Land blurred all the same
Its mark's deceptive
And distant
Watching matchstick people
Powerless, she tips you
Hand to hand
Like a beetle
Never gaining ground,
you understand
For a moment
Before panic consumes you
How sleepy you are
And how quick to slip
Into distraction
How lethal is thought
When the water is stilled
On the surface
And the set
Sneaks through in secret
Isn't it funny how easily you are caught (?)
Swept cleanly
Away
Its ok though,
you learned last time
To swim sideways
And you are stronger now
Aware
Carried gladly by the current but never her prisoner
Forgiving of her nature
And easy in her presence
About the Creator
When you hear a song
One that stops you in your tracks
That seems spoken from your own mind
Do you listen and listen again?
Follow its streams until a tide,
Inside you
Rushes to fill in the small hollow parts
…Yeah, me too
INSTA - @surfthought
Reader insights
Be the first to share your insights about this piece.
Add your insights