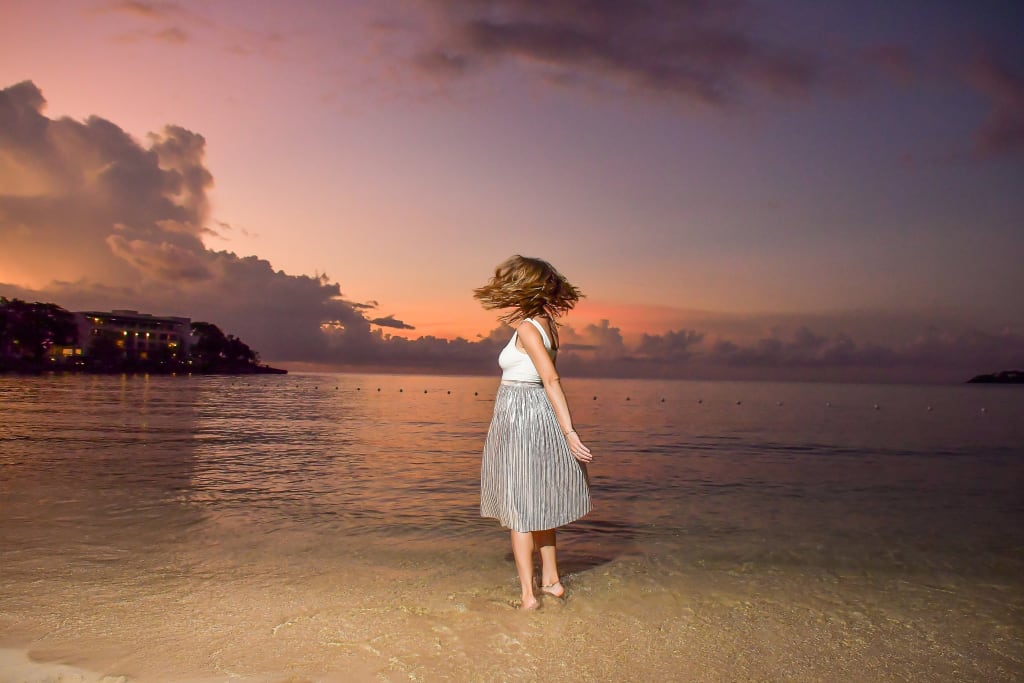 Her mother was a fiery red,
From her heart to head.
Her father, a melancholy blue,
Through and through.
They fought like Sleeping Beauty's guardians,
Changing her dress from cobalt to pink,
Never asking her what she wanted to wear,
Telling her what to think.
A chameleon,
She took on their hues,
Blending in to meet their needs
And absorb their views.
Until she couldn't remember who she was,
Colorblind to her true nature,
Never fully fitting in or feeling at home,
Unsure even of her own behavior.
One night, she dreamt of reds and blues dancing—
Kali and Krishna—
Painting the night sky, blurring together
Into the most beautiful vista.
She woke up realizing she never had to choose,
Reached for her pen and journal
To scribble down the truth
Of who she was and will always be: Purple.
--
(+ a shorter haiku:)
Red and blue unite,
Then separate, spilling blood,
But purple remains.