Persistence. Dedication. Resolve.
Keep pushing.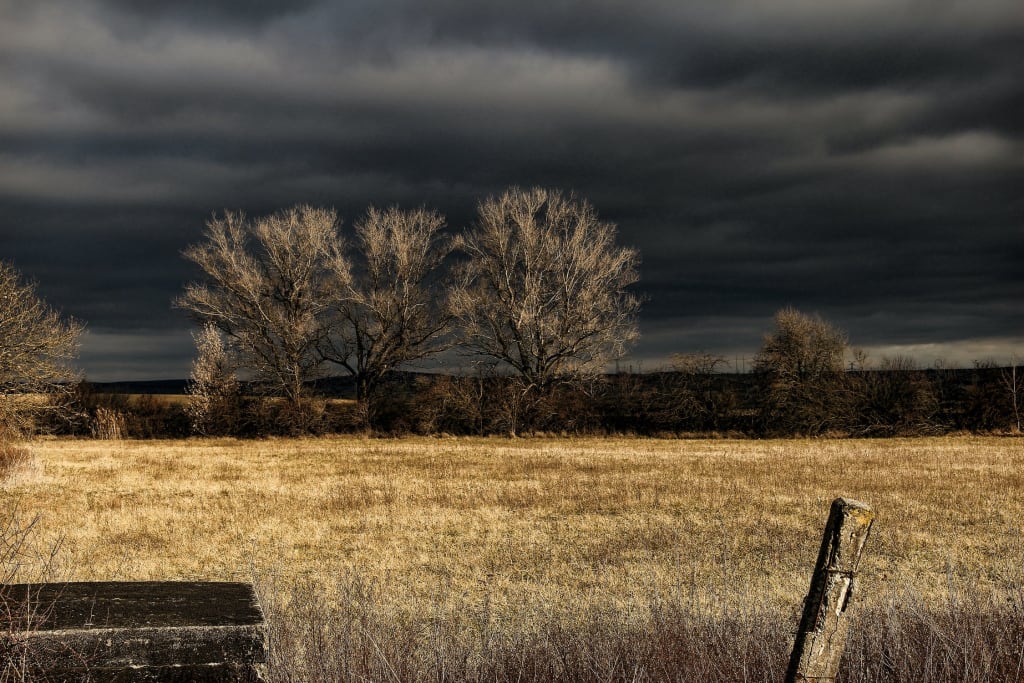 The toil, the struggle, the push forward, the strife.
The constant battle, the turmoil, the story we call, life.
Oh, that the days could be all the clearer,
The sunny skies to reign,
Not cold and dismal, dark and absymal,
Filled with the downpour of the rain.
Yet how often do we weep?
At a little discomfort through the plotline,
Then understand the testimony,
The persistence that should surely shine.
Stormy skies are there for a reason,
The rain must fall before hope can bring,
So difficult seasons are the prelude,
To the blessed first days of the harvest in spring.
Thank you so much for taking the time to read my content. If you like my work, then please give my pieces on here and my pieces on Instagram a like, follow me here and on Instagram @cccreativewriter, then read and rate my work on Inkitt so I can potentially receive a publishing contract, and consider donating to my support my efforts! Also, if you enjoy my work and want to help grow the ministry, please show your support by leaving a donation here on vocal if you want to support my work! With every donation or piece you read, you can help grow my ministry! Keep your head held high, and smile! ;)
https://www.instagram.com/cccreativewriter/
https://www.inkitt.com/stories/fantasy/610198/chapters/4
https://vocal.media/fiction/the-warrior-dwelling-in-the-twilight
https://vocal.media/poets/oh-if-only
https://vocal.media/poets/as-uncertain-as-the-sea
https://vocal.media/poets/what-a-man-will-do-for-love
https://vocal.media/poets/the-old-miser
https://vocal.media/poets/beach-days-still-ahead-wwv70p094q
inspirational
About the author
Aspiring christian creative writer creating pieces to provoke thought and give God and Lord Jesus Christ the glory! God bless and I hope you're doing well!
Reader insights
Be the first to share your insights about this piece.
Add your insights