Oh, I Love You So Much My Dear Home Sweet Home!
You are the private sanctuary of my body and soul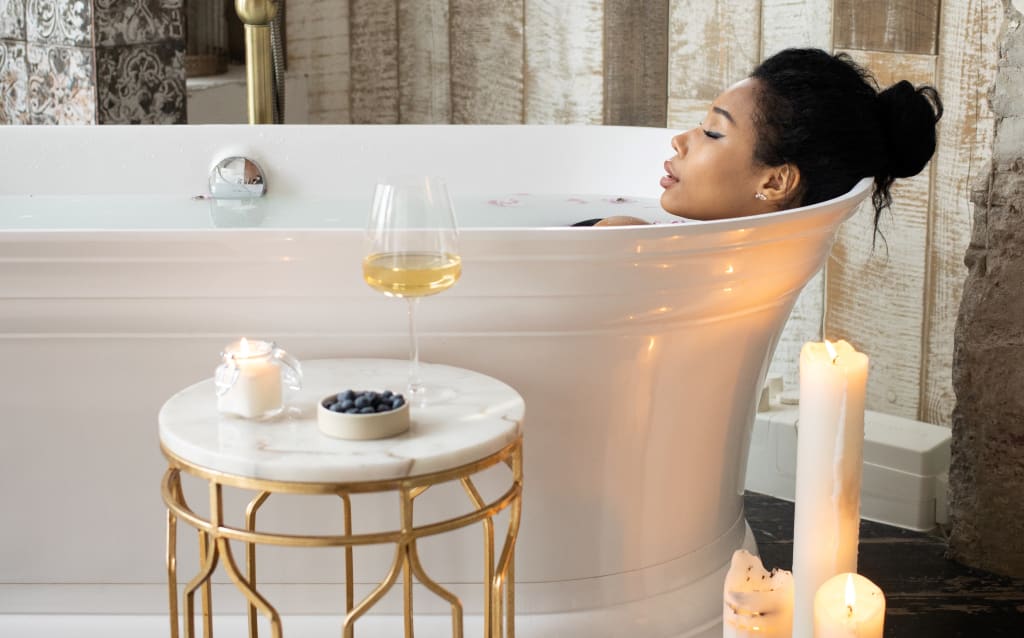 Photo by Monstera: https://www.pexels.com/photo/ethnic-woman-lying-in-bathtub-in-bathroom-with-candles-6621092/
My home…It is my retreat and resting place from wars, I try to keep this corner as a haven against the tempest outside, as I do another corner in my soul.

~Michel de Montaigne
My dear little lovely home,
You are not a house but a home,
A place that I call my own,
Where I can rest my body and soul,
Without all the expectations of the society,
Without the need to put on the mask,
In order to survive well in this world.
Without the need to be the actor,
In order to be seen as part of society.
Without the need to dress up nicely,
To put forth the best side of me at all times.
Without all the make-up needed,
To live in this hypocritical world.
You would not judge me like others,
For the very primitive and the raw me.
I could finally say goodbye to those anxious feelings,
When I was staying under someone else's roof.
Whenever there was a party at home,
Which made me feel like I'm the outcast among them.
Gone are the feelings of obligation and duty,
To tired myself out doing the house chores,
I can truly live my life now to the fullest,
And not be bogged down by unnecessary chores.
I feel so liberated when I'm with you,
You are the embodiment of me,
So much like me — a mini-me.
Small yet well-functioned,
Fuss-free yet unique and one of its kind,
Simple and graceful,
A minimalist and organized,
A nature lover in a civilized setting.
Is it possible for home to be a person and not a place?

~Stephanie Perkins
I can basically do all things here inside you,
Without the need to step out if I don't feel like it.
It's convenient as everything is just a stone's throw away,
My car is more for display now rather than functioning,
My grocery chore now is my walking exercise at the same time.
My heart sings whenever I stroll down that neatly paved road,
Under the shades of trees and beautiful surrounding scenery,
What a vibrant little chic modern neighborhood!
I've never been so grateful to be able to live here,
This is one of the greatest things that happened to me!🙏
* * *
* Originally published at https ://medium.com
☘️ Thanks for reading! If you enjoyed this story, please hit the Heart(above left corner) and Subscribe button, you can follow me on Twitter @MLifeLesson, and if you want to help me create more content, please consider leaving a tip or being a pledged subscriber. 🧡
More story from me:
About the Creator
Life inspirations and stories from my 50 years of journey on earth. Twitter @MLifeLesson 🚗 [email protected] ☘️
Reader insights
Be the first to share your insights about this piece.
Add your insights