Memories of an Island Summer
By: *Karlton A. Armistad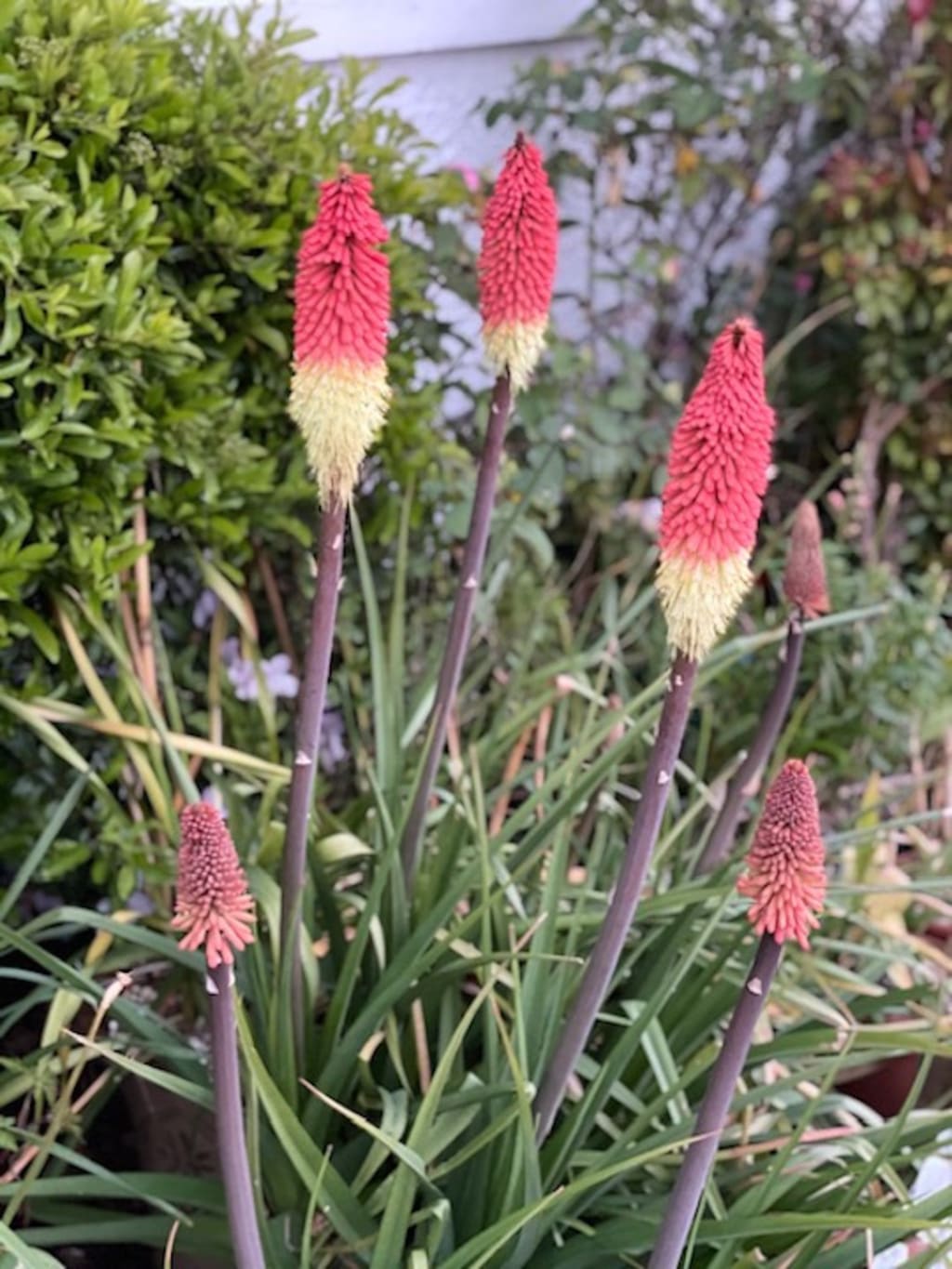 Photo Summer Bloom by A. Little 2021
Memories of an Island Summer
By: Karlton A. Armistad
1.
A gentle yet subtle breeze, easily dries the salted beads of sweat
Begging Me to leave my relaxed afternoon but I'm not ready yet
Staring out at the picturesque sky-blue sea as it rushes to shore
There is no place I'd rather be than right here, right now
Enjoying a delicious Mojito as the birds fly past to and fro.
2.
My nostrils flair as they enjoy the scent of the sweet Hibiscus blooms
Kissing the bright sky and waltzing with the heated air
My colourful rope-woven Hammock swings slowly
My thoughts not yet collected enough to face the day's tasks
Watches as the prancing poinsettia plants boldly
Seduces the warm breeze and begins to dance
Bob Marley singing on the radio, and I recognise the song
My legs pull to me to dance and sway with the rhythm
I try and sing that I 'don't want to wait in vain….for your love'
As true love when true, takes over all you do
Demanding compromise and inflicting pleasure and pain.
3.
So I sip my Coconut Jelly, and tell myself ….I man Irie
As Summer come, and this might taste better with some Rum
The song on the radio changes and you can hear Will Smith saying
'Summer.. summer…summer time', and I make a pledge to go
Past the edge and make a summer romance mine.
On one of the most beautiful islands in the world, there is a heart beating
To feel soft full lips hold them tight in gentle arms
While grooving and moving to music, and feelings grow past calm.
4.
I miss my island paradise, from the white sandy beaches
To the rushing and crushing waterfalls
Every moment I am gone, seems way too long
Leaving me constantly craving a night out raving
On my summertime island home.
End.
About the Creator
Carlton A. Armistad is the pseudonym for Andrew R. Little. I prefer writing under this as it allows me to look at any body of work I complete separate to my personal day-to-existence, and safeguards my relationships and family.
Reader insights
Be the first to share your insights about this piece.
Add your insights