Lucie
'The room is never big enough to fit your bicycle song, your smile, all those words you're still looking for, the worlds you are creating.'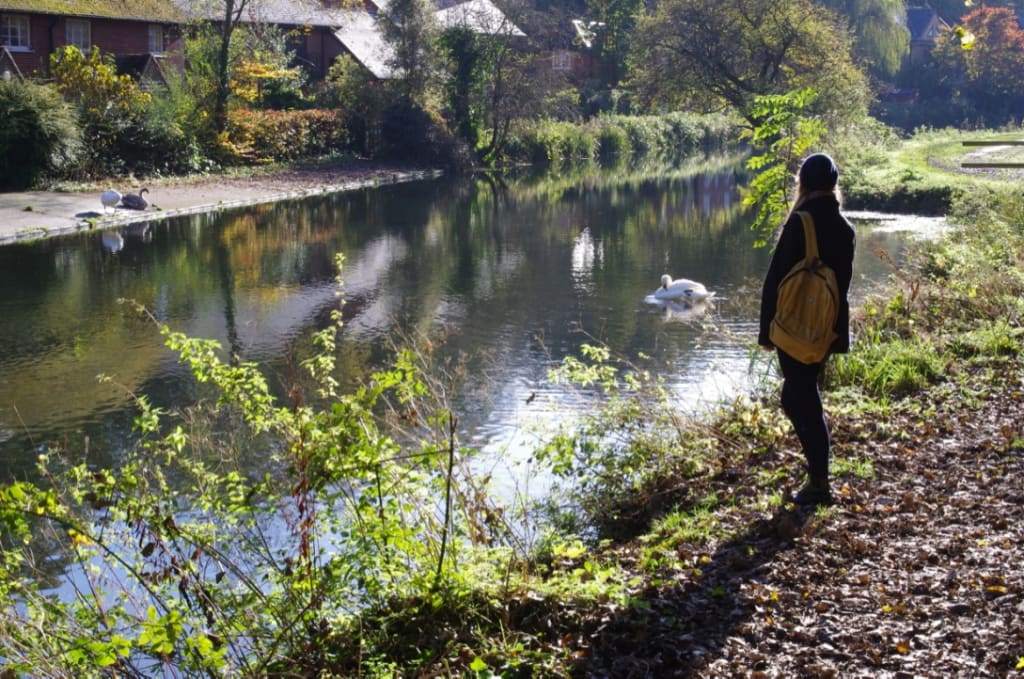 I never fell in love with yellow,until you showed up in that raincoatthat drowned out the sunflowers,and I'll never understand how you can outshine the daisies,without even trying.
You turn these streets into art;lazy streetlights become constellations in your eyes,the languages in your voice
dance
like 16-year-olds at their first ball.
Even in English, Czech rolls on your tongue.You hear your heart in your voice,and without knowing the words you'd use to ask your sister for a cup of tea,I can hear how you'd talk of Christmas trees and birthday cakes,how you'd sing of colours and your mother's open arms.
The room is never big enough to fit your bicycle song,your smile, all those words you're still looking for,the worlds you are creating.
Let's never stop looking.
We'll stay together in our postcards,tucking hands and eyes and chocolate chip cookies into blue envelopes,and when we get old we'll meet again.We'll balance our rocking chairs on country borders,sing do, re, mi in three different languagesand play the ukulele for guards in uniforms.
I hope the future finds us.