Part of the Architecture
'The tales are of sneakers that blink with every stepand dress shoes that carry the weight of embraces that will never be.'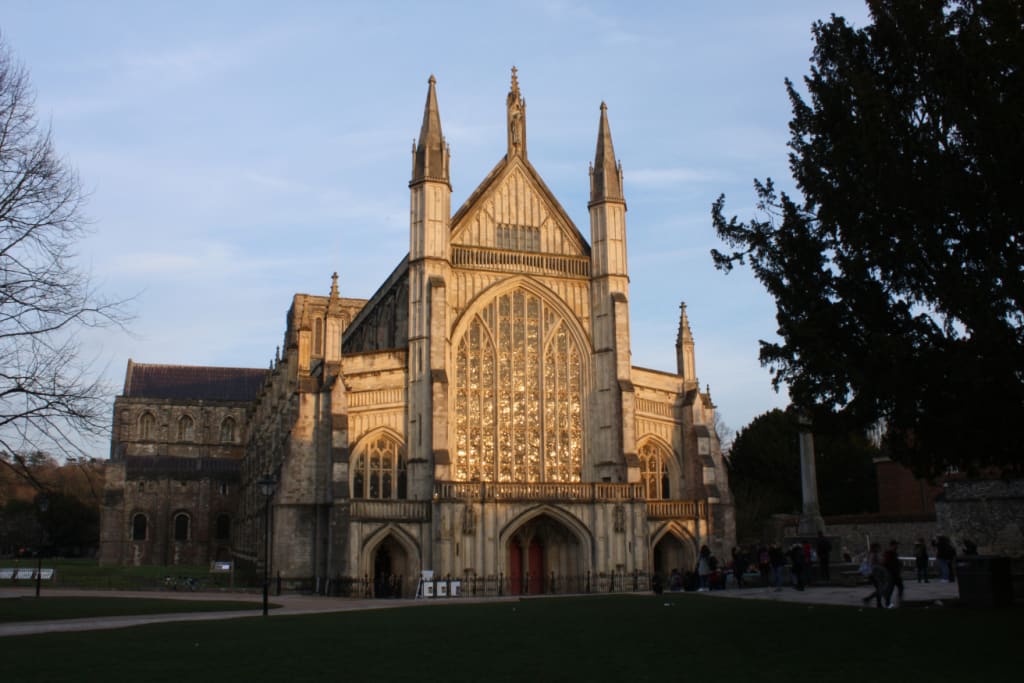 The sound of an organ woken from slumbertrickles out into the cold October night."Come on in, hear my tales," it whispers,as the streetlights catch on the Poor men's Bible,and the pitter patter of impatient feet echoes through the empty aisle.
The tales are of sneakers that blink with every stepand dress shoes that carry the weight of embraces that will never be.
Candle wax and sacred dust,the footsteps of the faithful,bake sale pies and sleepovers in the altar ring.
As life moves in circles,as the village lives and dies;as teeth fall out and love notes are hidden under the pewswe all come to learn that
God may not wait in these walls,but all of our stories do.