keep one foot on the platform
a carousel pony show poem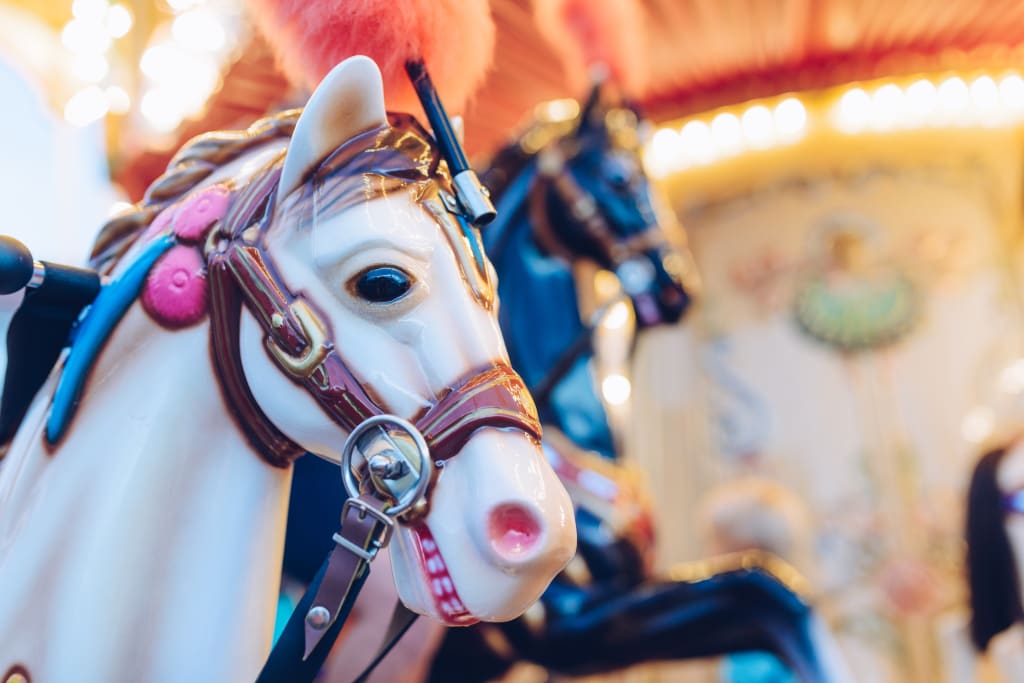 dear moon, do you recall?
that warning whistle
when it ricocheted
across the snow covered,
canyon wall
replacing unremitting lyrics
that echo in her head
a steam engine,
steadily racing
towards a narrow bend
dear moon, do you recall?
teaching her when to trust,
when it's okay to fall
holding her hand in the dark
reminding her after rain,
these rails won't rust
don't plead with gain
moon,
that time you taught her to believe
the friction beneath her feet,
was always meant to be
when she should grip the steel handle,
or dangle her feet,
over the edge
of a tangible mantle
dear moon, I recall
losing track of time
talking to the freckles
in the clear,
deep blue sky
my nose was cold
my heart was warm
dear moon,
talk soon
don't stay far,
for too long
love poems
About the author
My writing reflects a concatenation of words which ultimately unravel my intricately exquisite existence, as a carousel pony .
Reader insights
Be the first to share your insights about this piece.
Add your insights