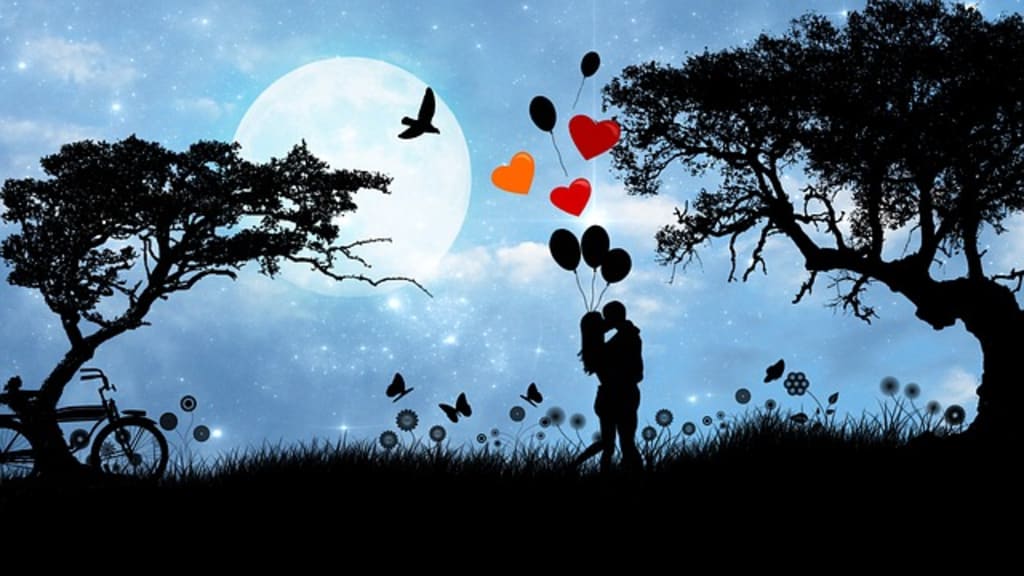 Img source: https://pixabay.com/en/love-couple-romance-valentine-560783/
I've fallen for you.
You don't even know it, but sometimes you turn my life around when I'm blue.
I think about you so much.
I find myself craving your sensual touch.
I've been hurt before.
Sad, put down, finding myself crying on the floor.
But the grief and sadness disappeared when you came into my life,
With him, there was nothing but anger, disrespect, and strife.
But you, you took out the poison that was nothing but a burden,
With you, it's easy, light, and fun.
But you're also deep, sentimental, and filled with emotion,
Nothing short of enticing me as would a love potion.
"I want us to last forever," you said,
I was so ecstatic, never having heard those words before, I was unable to move — I laid motionless in my bed.
I fell for you really fast,
I hope for nothing more than for us to last.
I will say that I'm scared of getting hurt and feeling pain,
But I trust you. Being with you is taking a walk in the rain.
Gentle, sensual, romantic, but passionate,
Being with you is going to be great.
You're a Pisces and I'm a Taurus,
We're compatible and I can't wait to see what's in store for us.
You bring out the best, the good in me,
I'm filled with compassion, emotion, and glee.
There's so much more to I have to say,
We have this unspoken bond. We're heading the same way.
I hope we never bid adieu,
Because, Israel, I have fallen for you.
(August 18, 2017)
Reader insights
Be the first to share your insights about this piece.
Add your insights