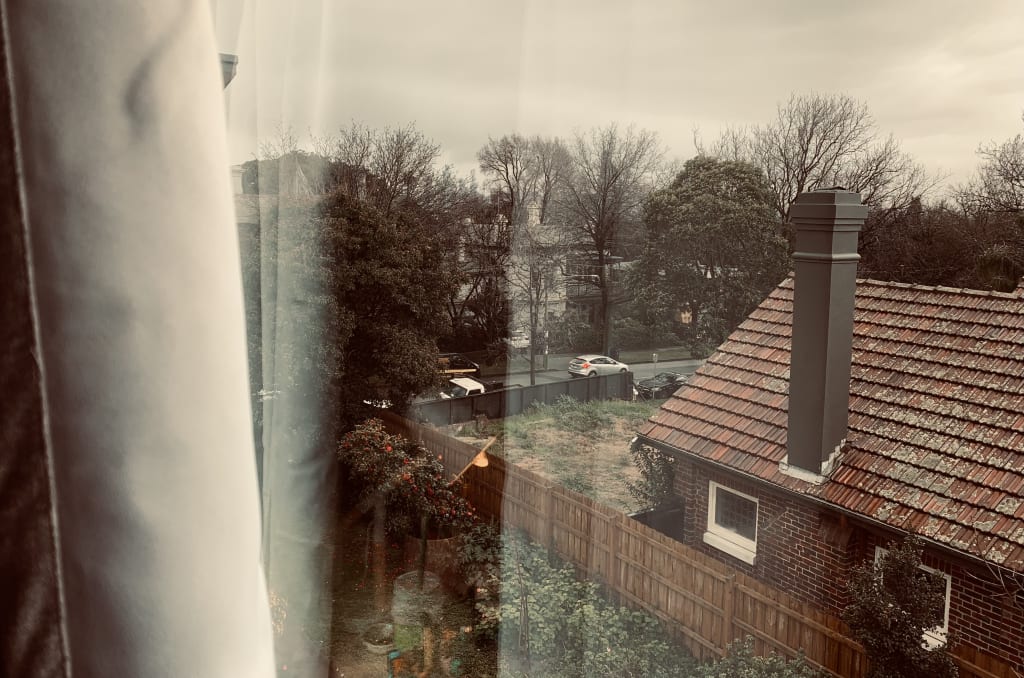 Third floor up
In my brick palace
I'm jailed inside these walls
No freedom to be spoken
Looking out at the squall
Lashed by a thousand water bullets
The sky is grey again
Do I reach for the warmth of wine?
Or escape in my imaginary plane?
Time is slowly fracturing
Each day is on repeat
I should shower to re-set
My appearance no longer flattering
Lack of societal care
Money is disappearing
Working is not over-rated
It's practise- life-affirming
The chill is ever-creeping
The wait consumes our soul
The virus is our deity
The keeper of us all.