Insane Dream
Anyone's there?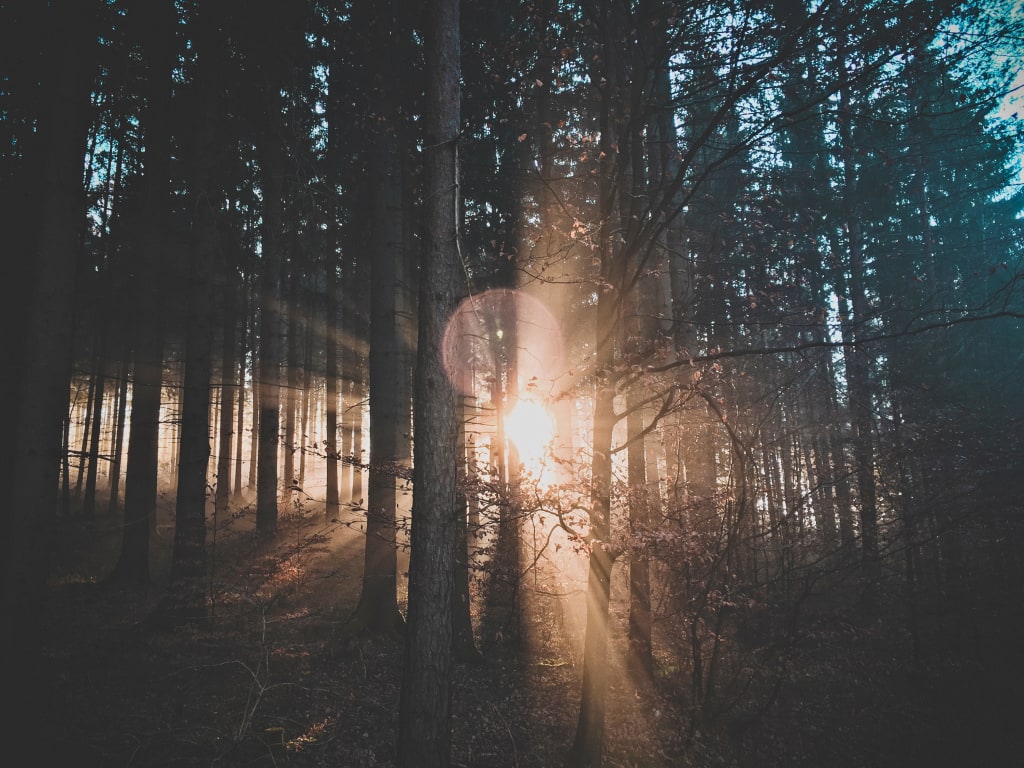 Wooooh, where am I? Anyone's there? ?
I did not expect to fall into a place like this.
I stayed in the woods for one creepy night hiding in the darkest shadows, trying to survive. When I got lost in the woods, I started walking forward without trying to look behind despite the obstacles that were on my way. I feared to look behind and see the ugliness of what is behind. I feared to get afraid, so I started running as fast as I can to get away, to get out of the woods, to find the right way to get home. Some of the wolves followed my steps, sensed my fear, and found me. Sorry for them! They got hurt because I had to fight them to let me go, to leave me alone. I am free! FREE!! it was down the dawn. The woods were very quiet to a degree that made me unintentionally close my eyes. The air breezes started touching me softly, whispering in my ears, and telling me "Run." It is enthusiastic to run towards your exit, towards the light. I finally found the way. Despite how close I was to it, I was far, but I did not give up on it because I was attracted to the light that made me keep on going forward until I reached there. My dream was to reach this point and I reached it.
Wooh!! Where am I?
Oh! It was just a dream but what a dream.!