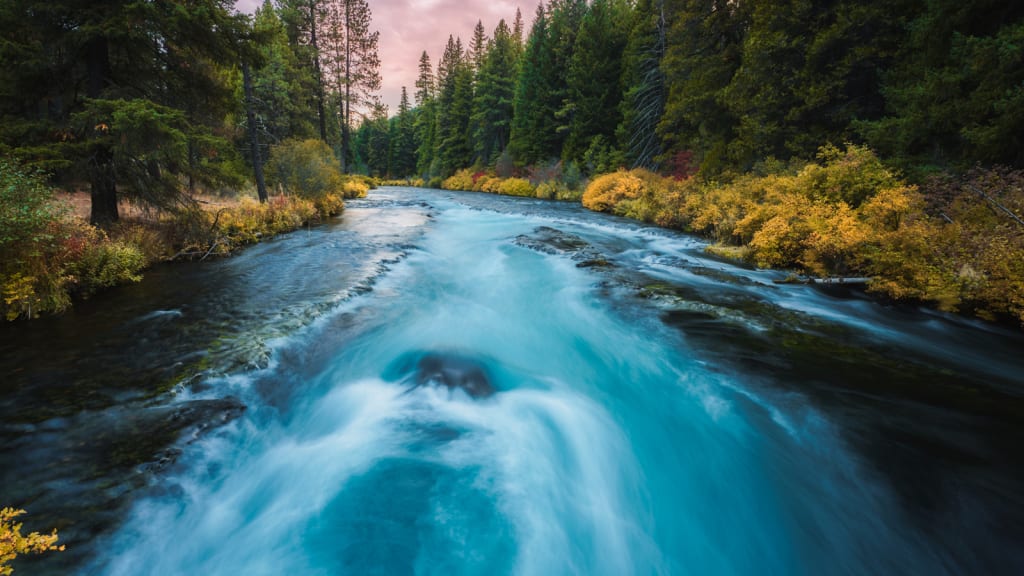 Image Credit: https://www.visitbend.com/listing/metolius-river-trail/
Let the words flow. You cannot stop a stream from running unless you plug the hole. So let it go my love. Just go and see where it takes you.
Okay. So, what did I feel just now? Light in the form of a butterfly.
Strangely the experience has no end. Insanity is a flip away from genius.
Genius!! Where is he? Who is he? Haha, what is happening?
My words cannot be matched. The stroke of the pen blurs as the words become the only in reality. Is this how the greats feel?
Letting their hands move and merely record the words that write themselves? So ego-bound. A great? You could bear no burden.
Haha, is that the point? When in a hole we write subjectively with a different tone and my love you are saved! Saved to write, again and again, slithering around the words of others.
My body cannot stop. I'm in pain but it feels so far. So far the words land on their page and the ego grows concerned, "You look insane! They will notice! They will judge! AHHH."
Let them, my love. Who cares for their will? They are but their own and that you are to them.
Words are written. Tales are said. Future is found. Past is now. Now belongs to where it is and no further.
What?!? AHHH. You can't even control yourself.
WHO? Where is this person? I want to meet him. He seems so fun. So joyful and proud. So nice and strong. He sounds perfect. Haha, what an invention my friend. 5 out of 5 for you.
This is separate. This you cannot explain. Your mind panics and your body resists. You cannot contain. You ache. But you allow the stream to flow.
Flow. Flow away to sea and only then do you find the treasure you call home. Open and eat your gold. Allow the happiness to pull its light from the cracks of your skull.