CURIOUS CUISINE
Hot & Cold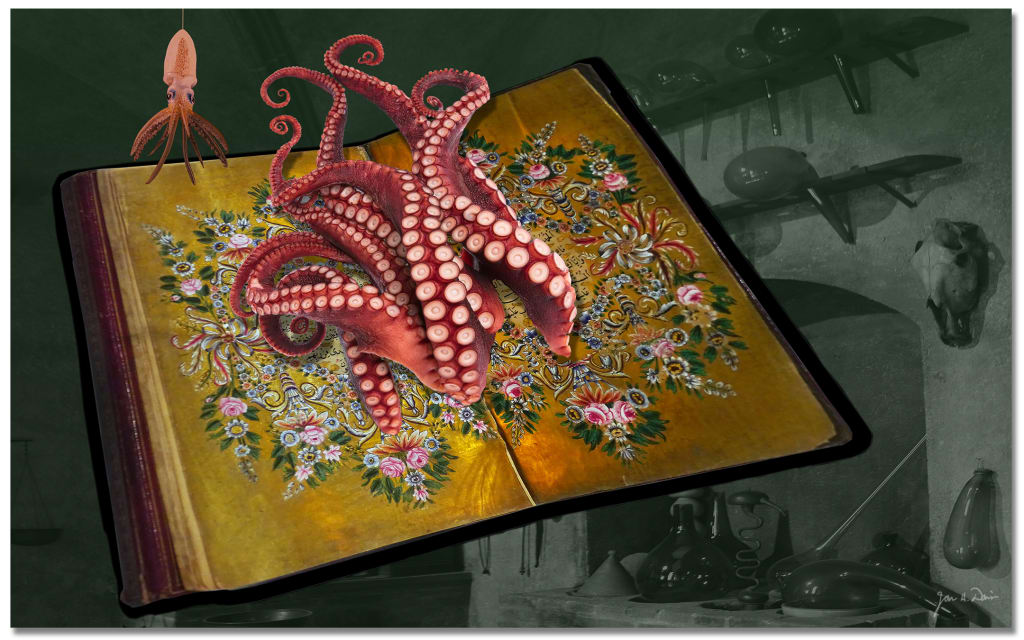 CURIOUS COOKBOOK © JON H. DAVIS - NORTHERN LIGHTS STUDIO
A vibrant image of botanicals
started sprouting tentacles,
out of pages in a book
with recipes of ways to cook
the strangest things, from snouts to icicles.
-JHD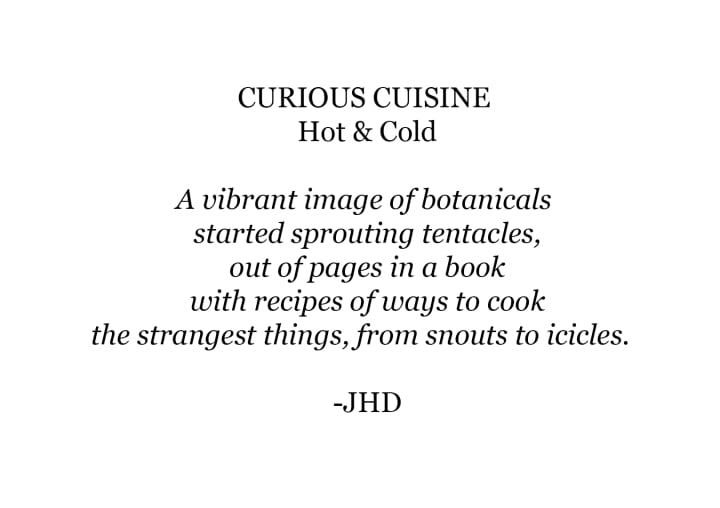 About the Creator
ABOUT THE AUTHOR:
Jon H. Davis, is a digital alchemist, and explorer, who documents the natural world and cultures with words, photos, and videos. View more of his work with partner Iris Brooks at their NLS website, www.NLScreativemedia.com
Reader insights
Be the first to share your insights about this piece.
Add your insights