Creator of Universe
Alpha and Omega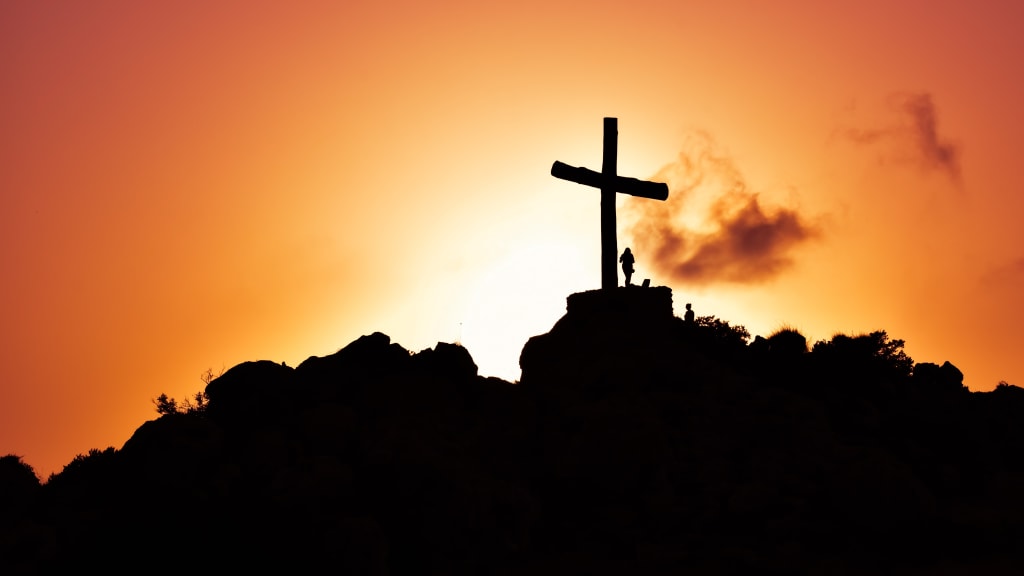 In the beginning, God's voice resounded,
A symphony of creation, profound and astounding.
From the book of Genesis, His presence revealed,
The Alpha and Omega, in whom all is sealed.
Yahweh, Jehovah, the Great I AM,
The God of Abraham, Isaac, and Jacob, the Great I AM.
In Exodus, His glory shone bright,
A pillar of fire guiding through the night.
El Shaddai, the Almighty, with power untamed,
Mighty Warrior, whose victory remains.
In Joshua, He led His people with might,
Conquering nations, displaying His divine light.
Jehovah-Jireh, the Lord who provides,
In Genesis, He supplied when Abraham confides.
In Psalms, He is Elohim, the God above all,
Creator of heavens, earth, and every creature small.
Adonai, our Lord, sovereign and true,
In Isaiah, His majesty bursts into view.
The Prince of Peace, Emmanuel is His name,
Bringing hope and salvation, forever the same.
In Matthew, the Messiah, born of a virgin,
Jesus, the Son of God, whom we revere and cherish.
The Good Shepherd, guiding His sheep with care,
In John, the Word made flesh, beyond compare.
Yeshua, the Lamb of God, who died for our sins,
Redeeming us, cleansing us from within.
The Alpha and Omega, beginning and end,
In Revelation, His kingdom we apprehend.
Through scriptures and names, we catch a glimpse,
Of the boundless love that never wanes or dims.
From Genesis to Revelation, the story unfolds,
Of a God whose grace and mercy never grows old.
So let us lift our voices and sing His praise,
For He is the Ancient of Days, worthy always.
In the Bible's sacred pages, His truth is found,
A testament to the God whose love knows no bounds.
About the Creator
Author and Web developer
Telling stories, one word at a time. Bringing worlds to life through my books and articles. #WriterLife #NeverGiveUp
Reader insights
Be the first to share your insights about this piece.
Add your insights