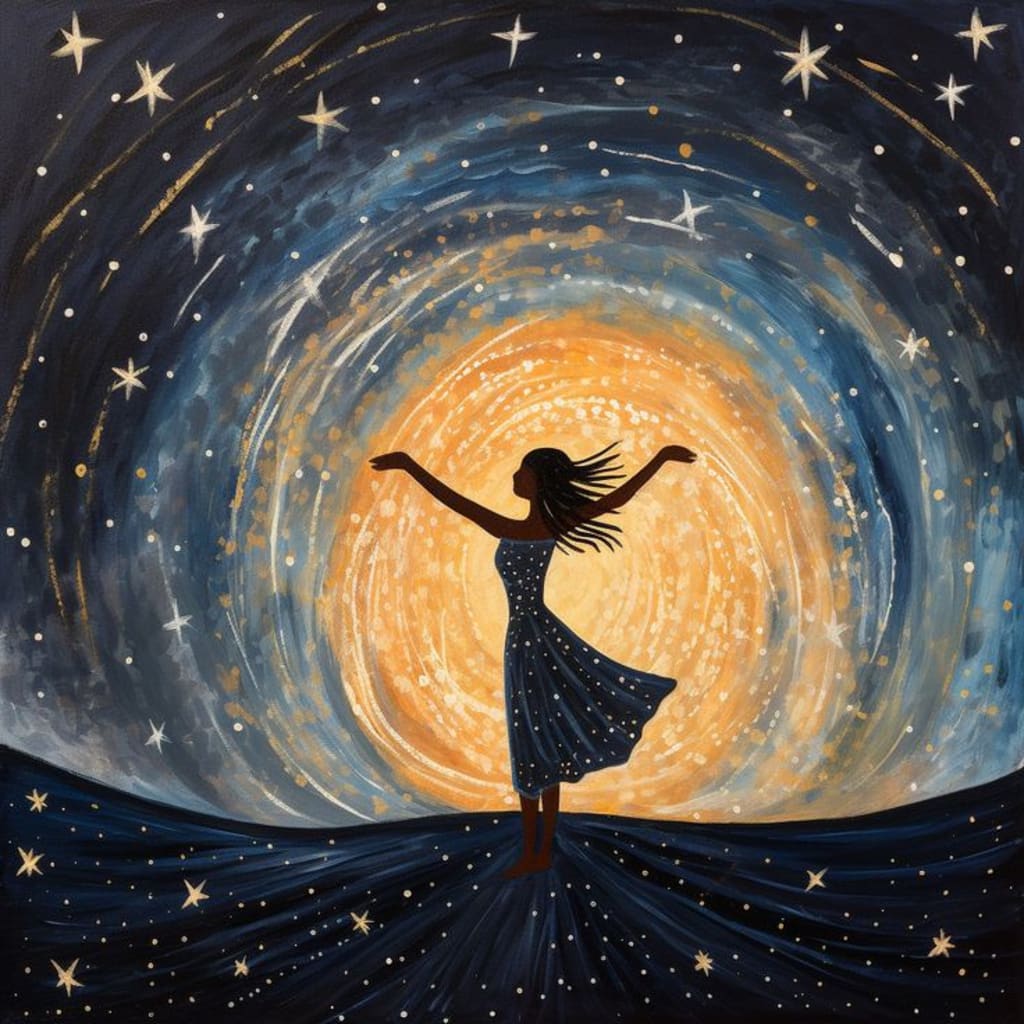 Light isn't always bright at first, stars start off needing a little boost.
Maybe that's my metaphor.
I am a star in need of a little universal kick in the butt.
I've come to realize that it is okay to ask for help from those who are willing to help.
I don't need to be a lone star amongst the vast universes.
I can have my cluster close to me, less lonely.
I love my cluster so much and I hope they know that; the most beautiful cluster of stars in the galaxy that form a heart the same shape as mine.
I am a star in this galaxy.
My light will shine on.
My cluster will brighten me up when my light dims down.
I am not alone in this life.
I hope I find these stars in the next.
Reader insights
Be the first to share your insights about this piece.
Add your insights