Chaos of the Reaper's Art
a poem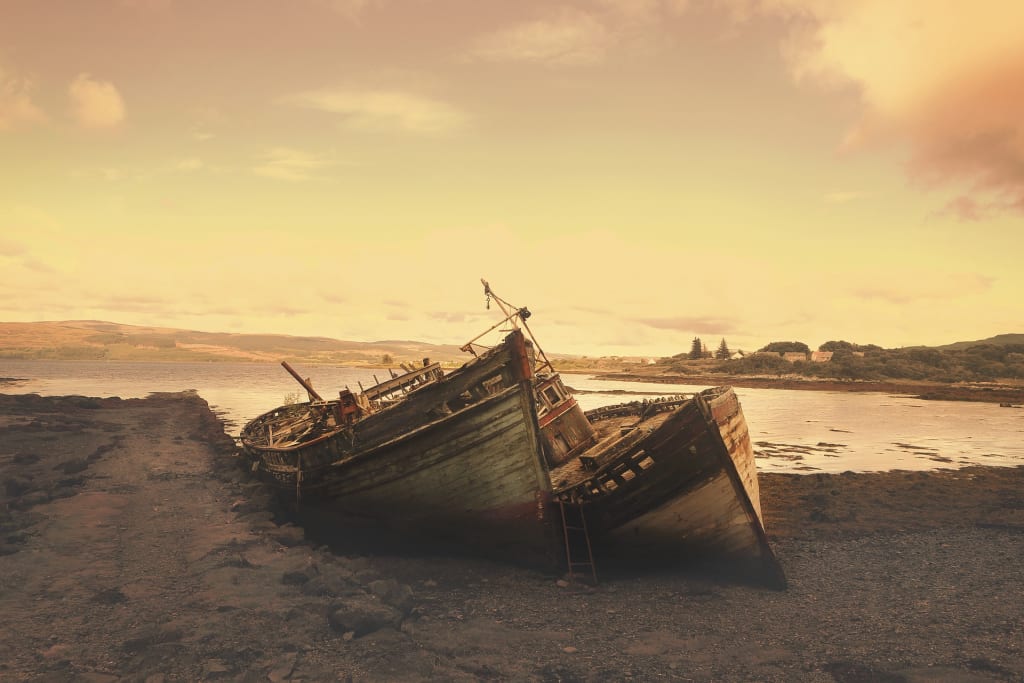 We lie defined
by wayward covenants
and lungs writhing beneath the stone
heaviness of purely petrifying tides.
Morning time, she and I will atone
—Sea's bitter revenants,
salt mummified.
Carelessness bears
lost sailors to the deep.
I chased her there, nursing envy
for the Lotus Eater's anodyne affairs.
Oh, how she leapt, drowned by poisoned dreams.
The clement sky now weeps
at our despair.
Look at these hearts
aching still to the thrum
and rhythm of disappointment—
severed strings, old lovers' longing cleaved apart.
Name our wreckage for famed battlements.
In death, chaos becomes
the Reaper's art.