Briefly Waking
what is the dream?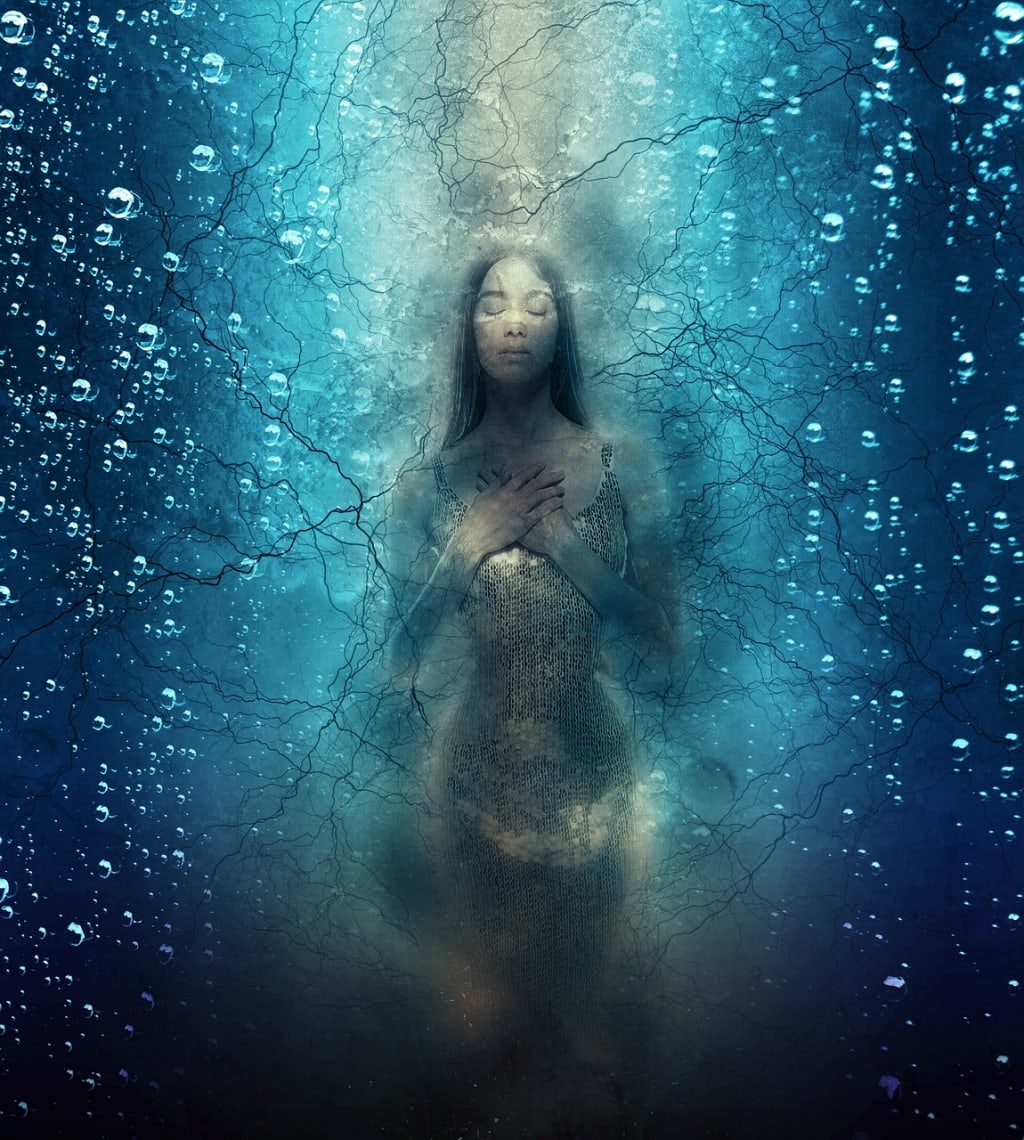 https://pixabay.com/users/thedigitalartist-202249/
I opened my eyes to a room that glowed with icy brilliance
As the echo of thunder told my muzzy brain what fractured my sleep.
Heart thumping as the room settled back to ink around the bed.
I was snug and dry, safe from the downpour and flashing lightning on the other side of the window.
~
The dream hovered around the edges of my brain, details murky,
Waiting for me to sink back into the embrace of the dreamworld.
My eyes were almost closed when a stray thought made itself heard:
"I won't always be alive."
~
Eyes snapping open, I felt my breath quicken as my heart galloped.
The sheets and blankets that felt welcoming were now a shroud,
My skin prickles, hands iced, mind whirling- I froze
Sweat beading at my hairline, armpits, pooling between my breasts.
~
I am alive at this moment but one day I will die.
The life I live now, decisions I make, all that is important to me will go on without me.
Decisions not made won't matter. Things undone are of no consequence.
Deadlines. HA!- 'deadlines'. Deadlines don't matter when you are dead.
~
This isn't helping, this train of thought that is taking me down down down.
I want to leap up and run - run back to the dream-
the safety- the unknowing of before the thunderclap.
But how do I move with this knowledge pinning me to the mattress?
~
I blink, and the sun warms the kitchen tiles, smooth under my feet as I pour creamer into the cup.
"It rained last night," I state, thoughtfully stirring.
"Really?" he asks. "I didn't hear anything."
"Oh yes. I woke up for a while. But I went back to sleep."
~~~~~~~
While you're here, please do one or all of the following!
1. Leave a comment and share your thoughts. Are you awake? Asleep? How do you know? What does it mean to you?
2. Click on the little heart to let me know that this clicked with you.
3. Click on the subscribe button and get a FREE notification when my next post goes live.
4. Feel free to share a link to anything I write on your social media.
5. A one-time tip or even a monthly recurring tip/pledge to support my writing is always appreciated if you are so moved!
You can also find me on Medium.
Reader insights
Outstanding
Excellent work. Looking forward to reading more!
Top insights
Heartfelt and relatable

The story invoked strong personal emotions

Excellent storytelling

Original narrative & well developed characters
Add your insights