"Black and Blued"
Poems from Journal Titled, Black and Blue (2018 - 2019)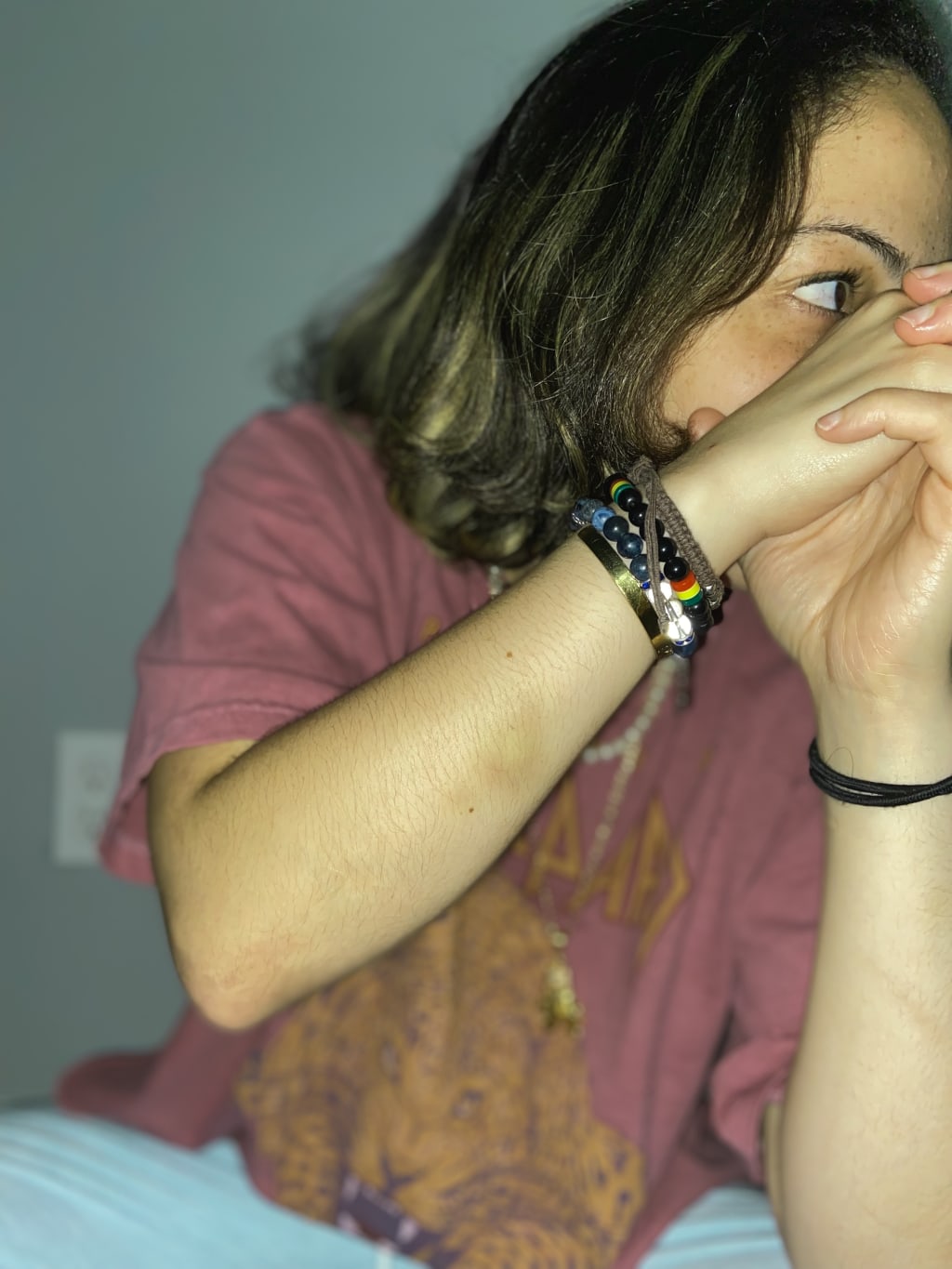 A bruise always changes colors before it heals.
"Black and Blued "
Poem derived from my first completed journal, Black and Blue (2018-2019). Written May 13th 2018.
~~~~~~~
Write me a song that only my ears
will be graced to hear:
A harmonic love letter
engulfed with intricately mimicable melodies
to me my heart feel like
it involuntarily beats for a purpose.
Paint me a perfect picture on a slightly
tinted, canvas with sharp edges
to make my eyes capture the colors
that represent your hot, firey red
passion for my happiness, mixed
with the warm blue-green aura
that gives me comfort during my darkest hours...
Only my pupils
will conceive the color
that not even Crayola's named
as a result of thus unorthodox,
complimentary combination.
Plant me a beautiful seed for my
hands to feel the growth to soon come
as our souls feel each other grow deeper
into one supreme energy of
unconditional love.
Whip me up a dish my tastebuds
can savor, as I consume every bite
my vital organs will rejoice with glory
that someone cares enough
to feed them nature's best medicines.
Pour some of your favorite, finest
lavender and eucalyptus into my
vapor for my nose to inhale the
therapeutic scents that will ease
the tightest knot in my right shoulder.
IF YOU'RE GOING TO "LOVE ME"
LOVE ME ENTIRELY.
love poems
About the author
28 year-old NuYoRican from Spanish Harlem who has a passion for writing, learning, achieving peace, faith, and empowering others. I've established a career as an educator and career counselor for over five years. Instagram: @alyssaleftyp
Reader insights
Be the first to share your insights about this piece.
Add your insights