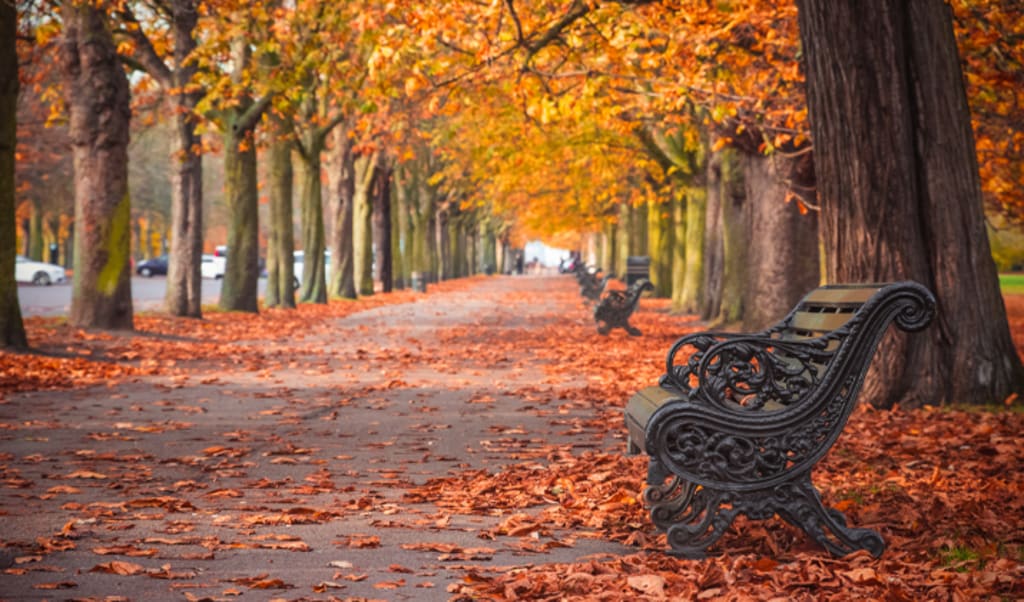 Winter has to wait while the change is in motion.
We are about to see the results of spring's devotion.
The foliage is turning to yellow, gold and amber hues.
Symbols of warmth against the winter blues.
When I walk through these colours with a special boy.
I can't help but get an autumnal joy.
The air is cold but not enough to freeze.
There is no pollen to cause me to sneeze.
Feeding squirrels as if they were felines.
Touching my heart and making that moment mine.
It is a time that sadness can not destroy.
The pleasure of this autumnal joy.
Watching the procession of the bonfire being lit.
As upon the ancient tree stumps we sit.
Waving our sparklers to the skies.
Shooting stars filling up our eyes.
There is no aspect of the place to annoy.
When I feel such a autumnal joy.
Reader insights
Be the first to share your insights about this piece.
Add your insights