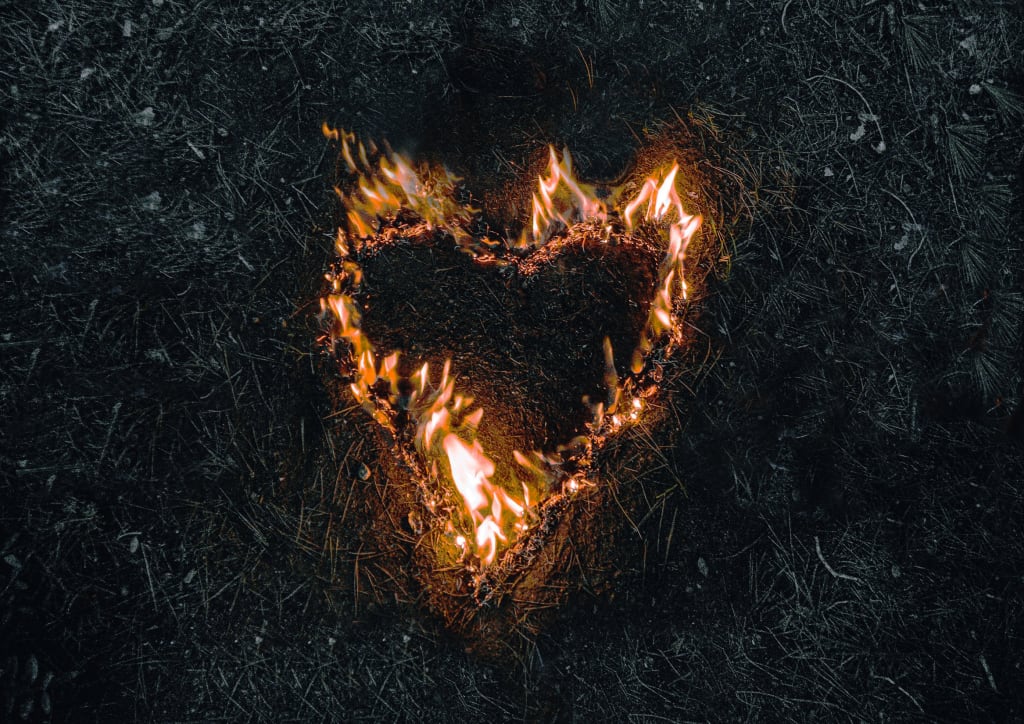 I pay top dollar for the Elvis suit. She's worth it. I knock – guitar in one hand, rhinestones glinting in the porchlight – and she greets me in a bathrobe. Perfect. She's perfect. Right down to her dropped jaw. Adorable.
'Don't speak,' I say, shimmying past her and falling to one knee on the flokati. I strum a few chords and go baritone.
Love me tend–
My voice catches on the emotion. She's feeling it too. She's wide-eyed, clutching her robe to her heart, trembling. I'm nailing it. I knew the sight of my skinny arse in form-fitting white satin would sway her. The daily roses were a warm-up. The surprise visits to her workplace, the cologne-soaked letters, the parcels on her doorstep... all of it grist. This is the clincher. We'll tell our grandkids this story someday.
I'm tackling that tricky barre chord in the bridge when the guy appears, also in a bathrobe. He's not feeling it. He's got me by the shoulder pads before I'm halfway through the chorus. A discordant clang bounces off the night as he hurls me and my six-string out the door.
I shrug. We belong together; she knows it. I grab the gasoline from the trunk of my Fiesta and slosh a heart shape onto her front lawn. She'll love it. I maraca the matches. I strike a pose.
Reader insights
Be the first to share your insights about this piece.
Add your insights