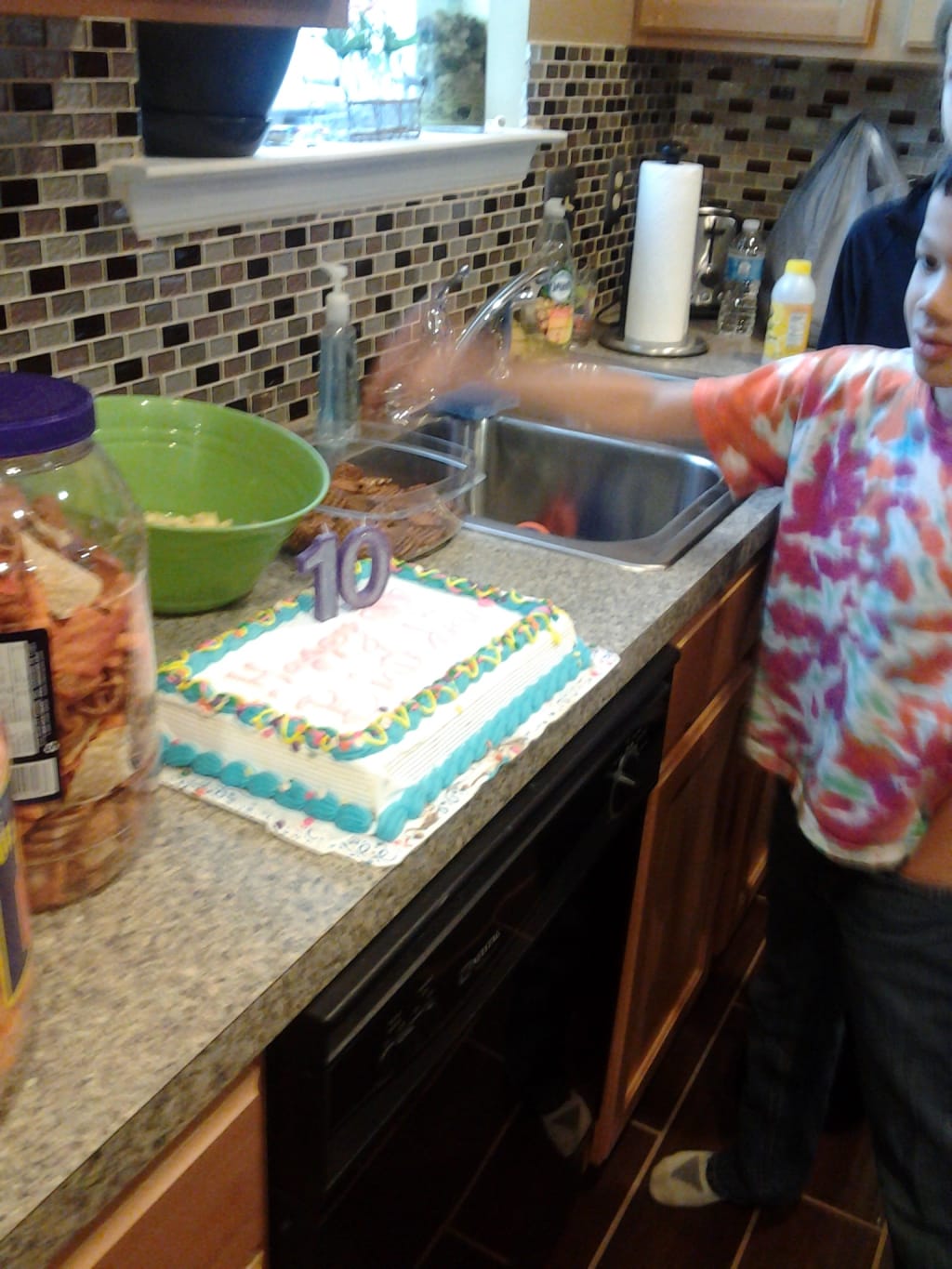 Come and travel with me.
First I was a cow standing under a tree.
Then, I am the leather brown and white to see.
I am washed clean, colored, then dyed and brushed forever or so it did seem.
My leather is cut into many sizes of small and large.
Then my pieces are all sewn.
It seemed to take a longtime, almost like forever, to be put together.
Now that I am set and dried, brushed and polished given a shine.
Just you wait and see!
I am being made to set a special fairy princess free.
I was given colors of pink and white and even silver wings too fly.
Oh my, what a thing I am to see!
Into the small shoe box, filled with tissue paper I must now go.
I am off to be set free, with my fairy you see.
Wrapped in brite birthday paper and then draped with ribbons and bow's.
Set on a table at the party, awaiting for the glow.
Of the candles of the birthday cake too blow.
At last the cake is cut and ate.
Food shared by one and all those who participate in the party.
I am slid onto the child's lap.
The wrapping paper and ribbons, bows are removed.
Then in the little girl eye, I see the delight as her eyes shine bright.
A smile uplifts her mouth as glad shouts are abound.
As my box is opened to release me.
Momma adorned me to her child's feet.
Then sets us on the floor so we can run free.
I am with a child of 3 or 4 as we dance and fly, then glide across the floor.
Together we are in motion moving as one.
A happy joyful moment in time for all to see.
Laughter and happy smiles are given to her and to me.
As we entertain for all the party goers who we see.
Around and around the table we danced.
From lap to lap we are passed for all to see me!
With my wings spread wide o but only if I could really fly.
When I wrote this I was picturing a child who is recovering from a sickness.
One who finely made it home to celebrate.
Her Birthday with family and friends.
Those who were happy and joyful of her recovery.
And excited to see her be active, once more as child.
I wrote this to help up lift our hearts.
Then show that once and a while dreams really do come true.
For those few who can be cured, or at lest given a reprieve.
And sorrow for those that we can not.
Life is short no matter how long we have to live it.
Be it a glimmer, a thought for just one moment in time.
There is almost always the thought that if I had done this?
We almost always look to blame someone or something.
But truth be told sometimes.
There is just nothing that we could have changed the out come.
CAS 01/04/22
Reader insights
Be the first to share your insights about this piece.
Add your insights