A Letter to My Son
A mother has an important lesson to teach her son, so she writes him a letter, that he'll need even more so after the morning sun rises.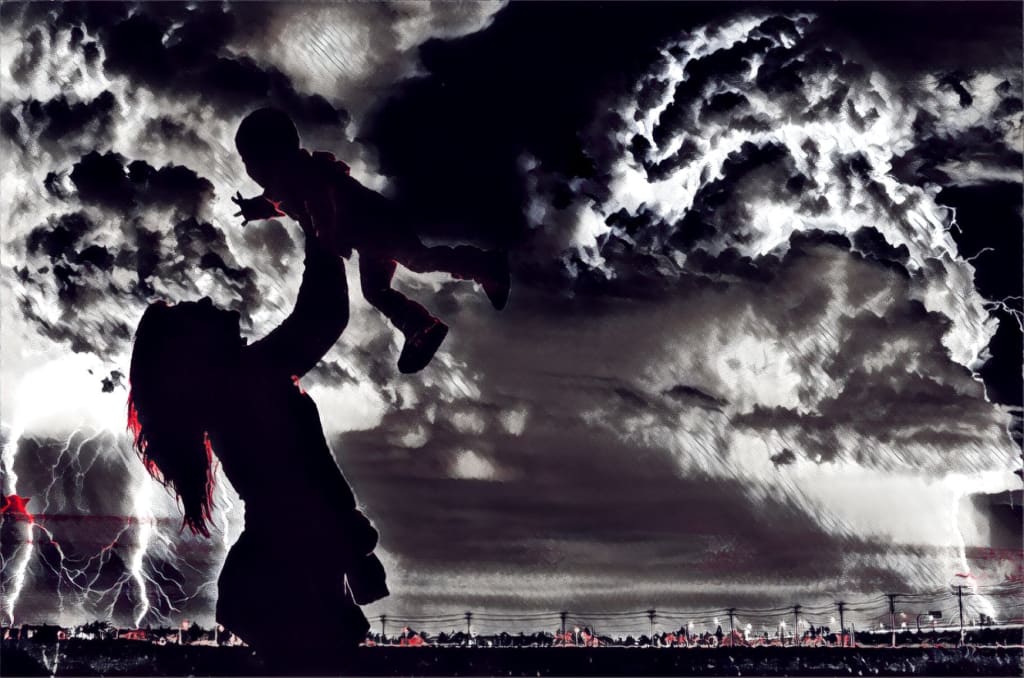 Hush! Little one,
the winds, they'll hear.
Hush! little one,
the winds, they conspire.
When you are older and wiser,
my words you will finally understand.
So listen carefully now.
Don't let the rustling of the leaves scare you.
I have put in you all the strength I have so far possessed.
And so I did, each day, little by little.
Come! Little one.
Learn from my mistakes.
I have heartbreak for you to save.
When the winds they turn your fate.
Let there be light in the darkness,
Built on what I have taught you all this time.
However much the thunder claps.
Don't close your eyes,
Because in this life,
in all the moments of disarray,
in between the shadows cast so horrid by the trees,
and the rain that pounds on your window,
you will find moments of sunshine.
Just like I did, you.
They will make the bearing of the storm worthwhile.
Just like you did, for me.
Find your joy in these moments,
And let them take you through it all.
Forgive me! My little one.
Your mother cannot fight any longer.
But for you, I have love like none other,
remember that as you rest flowers on my grave,
as they read this letter to you.
Don't ever doubt that even if you do so everything else.
Be stronger than I am.
I'm sorry my strength has failed you, my love.
I'm sorry my love for you wasn't enough.
The pain is real, believe me,
and the storm has become too unbearable for your mother.
It has become even louder than the pull of the trigger will be.
Hush! My darling.
Mama has left you all her strength.
Hush! My darling!
Carry on, for the both of us.