A Dick Dodgers SFPI Pre-note
Flash Gordon meets Sam Spade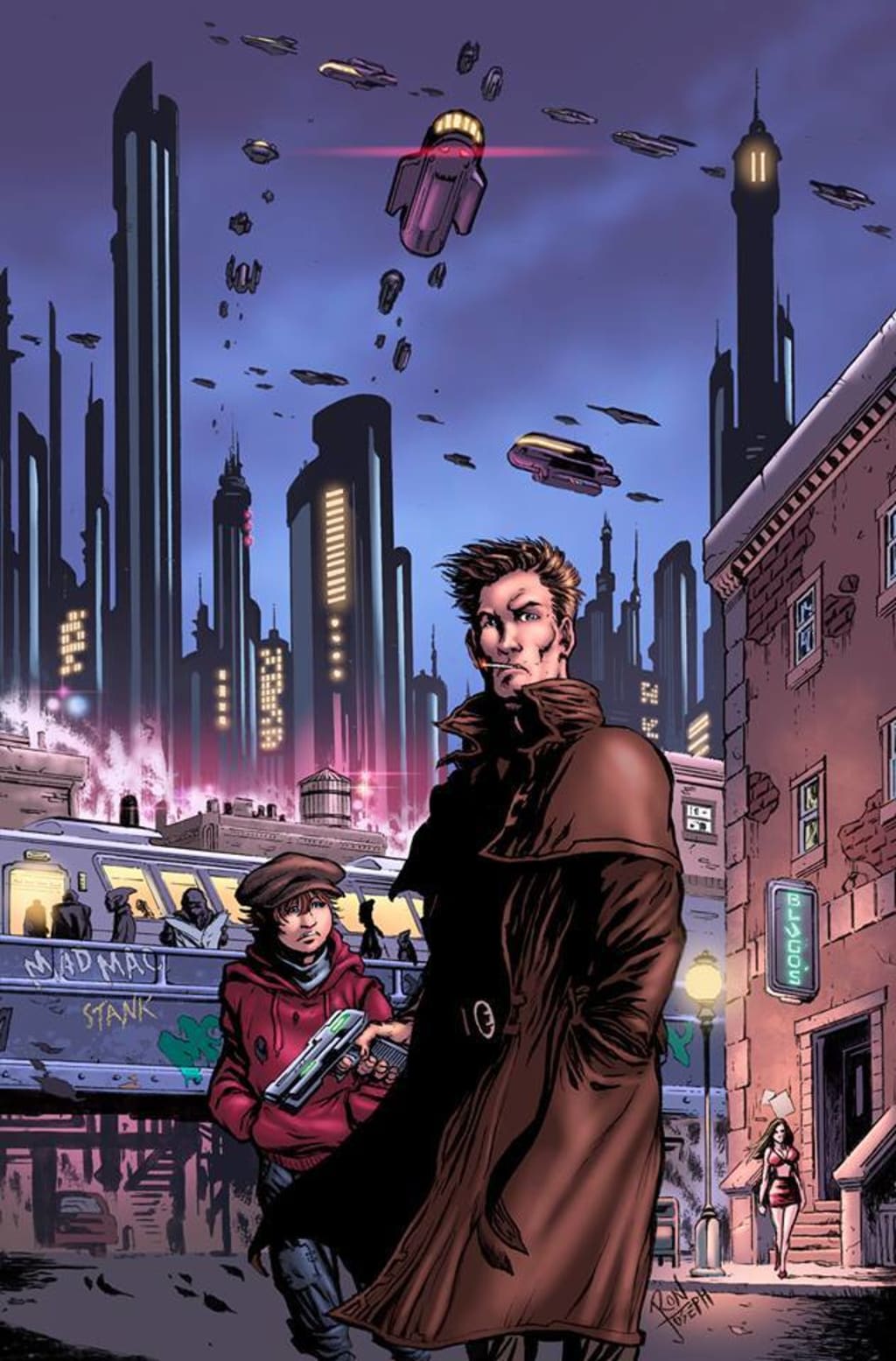 NOTE: I realize this is NOT poetry. I kept trying to find a community wherein this could be posted without being listed as "too short." If you're here solely for poetry, this ain't it.
NOTE II: Chapter 1 of Dick Dodgers SFPI was a TS when published 6 days ago as of today's date… By the Gregorian Calendar from old Earth, today would be June 2, 2023 A.D.
****************************************************
My ongoing, still being developed, serial novel - Dick Dodgers SFPI: The Case of the Orgasmic Organism - is pretty much exactly what it sounds like. It is an unapologetically campy, fun, irreverent space opera. Tons of Pop Culture references for fans of Shrek. Picture Sam Spade meets Flesh Gordon as envisioned by Mel Brooks and Monty Python.
BTW: Pop Culture is what occurs when a more technologically advanced culture pops the cultural bubble of a less advanced society. Example: The European occupation of North America - with their muskets, gunpowder, and armor - which visited a pop culture event upon the brave but less technologically advanced Native Americans post 1492 Gregorian.
In this story our intrepid, grizzled, trenchcoat-wearing space detective (Space Faring Paranormal Investigator - 1st Class …, so he claims) is faced with solving the mystery behind the most severe case of infectious priapism the galaxy has ever seen.
An unknown foe, enemy of MANkind, is infecting human males with a virus that causes some rather… too hard to handle issues. It's the case that won't be put down no matter which way you stroke it or how hard you work it. Some are bound to get the shaft.
In case you can't already tell, it is a campy space opera full of sexual innuendo, crass jokes, and adult humor. It also has action, mystery, a grizzled old detective, a merciless antagonist, hot women, death via priapism, space ships, plasguns, and an actual mystery. If such offends you, then, by all means please Dodge this Dick.
However, if such is your cup of mercurial tea, by all means go to the link below to take a look at chapter 1. There are currently 2 chapters posted. A 3rd will follow shortly.
https://vocal.media/fiction/dick-dodgers
For those who have already liked and commented reference my serial comedy and it's hilarity… Thank you kindly. Please keep following the ongoing adventures of DICK DODGERS SFPI as he tries to deal with a deluge of Corpus Erecti. You gave me the impetus and encouragement which I fracking well needed to continue this story line and see where it goes. Your guess is, almost, as good as mine. But, it's bound to be a rip roaring Dick of a time.
Catch you 0n the frack side my friends.
Sincerely,
Andrew C. McDonald
About the Creator
Andrew McDonald is a 911 dispatcher of 30 yrs with a B.S. in Math (1985). He served as an Army officer 1985 to 1992, honorably exiting a captain. Check out his novels "Punishment and Good Deeds" and "The Killing Keys" at Amazon kindle.
Reader insights
Be the first to share your insights about this piece.
Add your insights