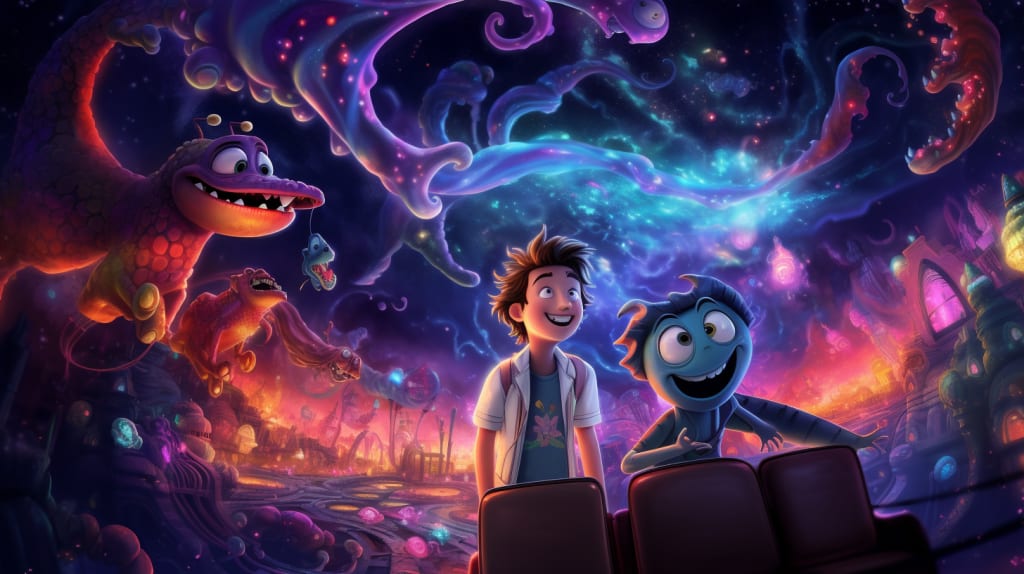 Image created in MidJourney. Prompt by Author.
Ah, my extraterrestrial guest, let's take a tour, you and I,
From EPCOT to Galaxy's Edge, beneath the Florida sky.
EPCOT once dreamt of a future absent of strife,
Though the plans have shifted, the spirit's still rife.
Future World's tech, World Showcase's blend,
Capture Earth's tale from beginning to end.
Magic Kingdom shines, where fairy tales take flight,
With glowing castles and fireworks that light up the night.
Animal Kingdom's a tapestry of life, both natural and quite grand,
From African savannas to Avatar's far-off land.
Yet Hollywood Studios offers a kinship you'll find divine,
Ah yes, Star Wars Galaxy's Edge, where stars like you shine.
Among Wookiees and droids, and Jedi in the frame,
You'll see the Star Wars universe is more than just a game.
It's a galactic community where beings of all types reside,
A corner of our Earth where you don't have to hide.
Shall we trade worlds for a day or maybe even three?
You show me your celestial sights, and I'll show you Earth's jubilee.
Like pieces in a grand chess match, moved with thought and glee,
The joy, my friend, lies in mutual discovery.
About the Creator
I'm an aspiring cybersecurity specialist venturing into storytelling and writing as a way to express my thoughts and learn the art of writing.
Reader insights
Be the first to share your insights about this piece.
Add your insights