60 Dollar Opera Tickets
A Glimpse into the Sublime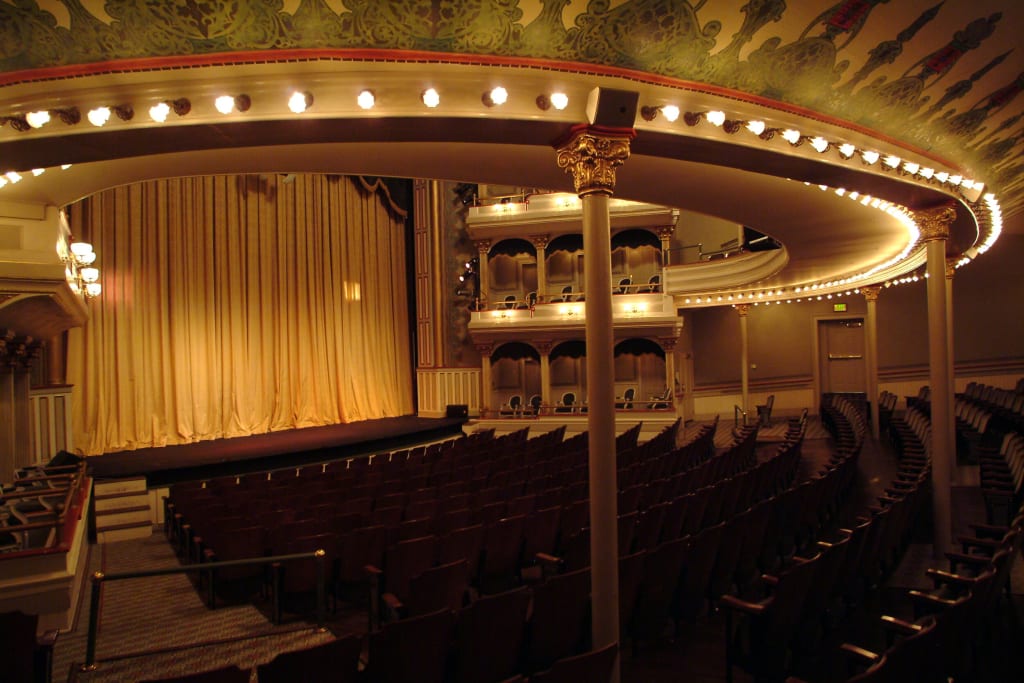 (Springer Theater)
A small booth
A cheap one – sure but they were finally alone.
Her in a cheap new dress and red lipstick
He in a cheaper suit – reeking of cologne
And sweating after a long day
Bribing poor people into buying bad cars.
Together, shoulder to shoulder capturing
In awe the beauty and majesty afforded by 60 dollar opera tickets -
Alone, sweaty – her face in an almost orgasmic face -
Crying he holds her – and his tears back – a shared darkness in the room
Made so from the fantastic bright lights clinging against
The rococo stucco running up and down in stunning gold -
Looking down like the mesmerized eyes from each and everyone
In those 60 dollars seats.