Undoing Fate
The Next and the Next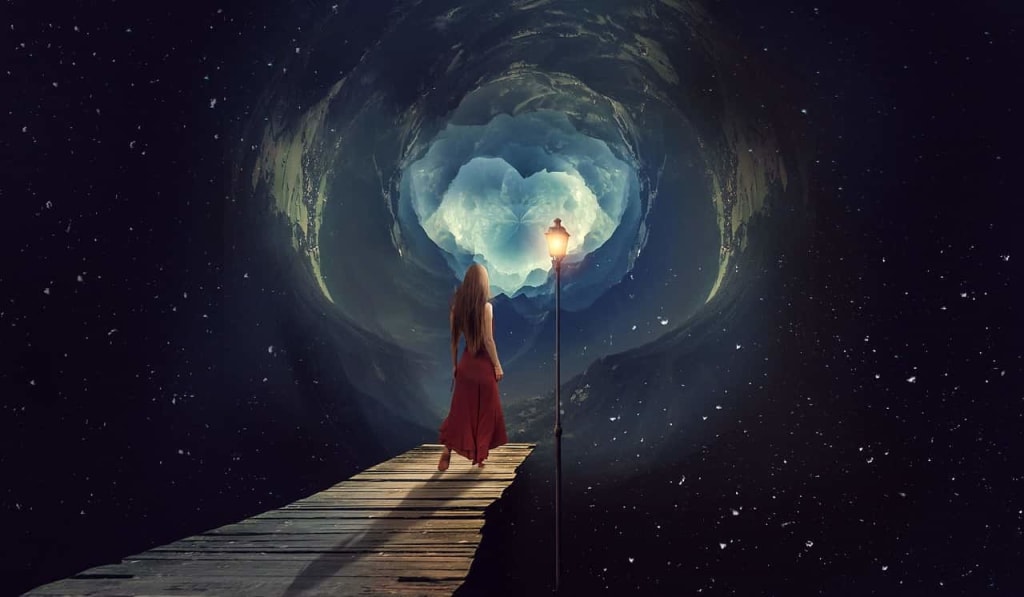 (sourced by Aletheia Luna)
A pair infinitely cast – a search -
An undoing of fate where are you!
Where are you – a haunting exhaustion
Behind every corner to see who we think -
Who we hope is there -
Getting ready for an evening out: evening out -
Where were they going?
An illusion woven in and out of their minds
So many times – you're going to be late... to be late -
She clutches the sides of the wall in her black dress -
Exposed, confused her hand stretching around the bend -
And another – and another -
The image cascading in her head -
Of her lover seated at the table
His back to her in a suit -
A strange orange light -
He's waiting, he's waiting for her -
He's waiting... a cruel search the image
Dissolving just as she turns the corner
And suddenly he isn't there -
Vanishing and calling her into the next,
The next and the next.