Movies About Photography Every Photographer Should Watch
Have a photographer friend? Then, they'll love this list of epic movies about photography.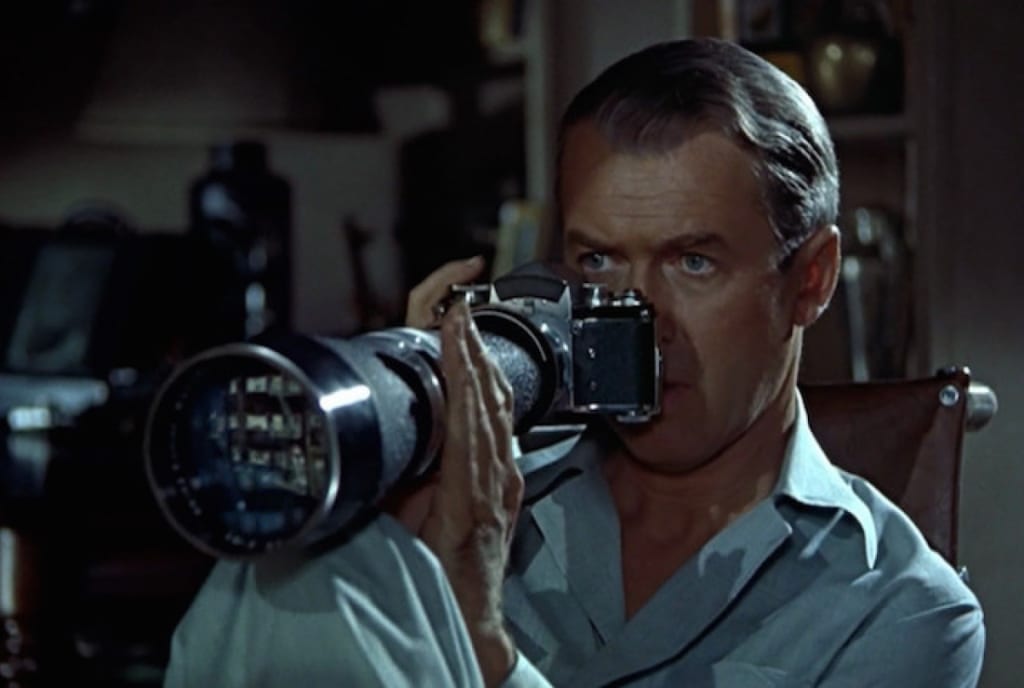 Right now, there are more photos being taken every day than there were in the first 100 years of photography. Isn't that mind-blowing? Photography has become a massive part of our culture, and that means the discussion has leaked into other parts of media.
Over the years, we've seen some pretty amazing movies about photography and its impact on those who model, view, or actually take the photos. If you have a shutterbug in your group of friends, you might want to check out these photography movies next time you host a movie marathon night...
One thing you'll notice with a lot of movies about photography is that they tend to use photography as a major plot device. In One Hour Photo, photography becomes one of the scariest parts of this film.
Robin Williams plays a Walmart employee who turns into a stalker of a family whose photos he regularly develops and takes. The film ends with a very dark confrontation of Williams and the family's unfaithful father.
It's eerie and dark in ways you didn't know Robin Williams could be. You'll never look at a one-hour photo kiosk the same way again.
Few movies about photography have as much staying power in pop culture like Rear Window. This Alfred Hitchcock favorite is known for starring a professional photographer who becomes obsessed with watching the actions of the neighbors across the street.
As time passes, the protagonist quickly starts to see alarming actions that suggest that one of the neighbors may be harboring a terrible secret... The suspense of Rear Window never seems to diminish, despite the movie being 60 years old.
Getting a vibe that many photography-themed movies make shutterbugs look bad? Well, this movie will be a breath of fresh air. Closer is one of those movies about photography that actually doesn't make the photographer look like a crazy stalker.
In Closer, a photographer ends up getting stuck in the middle of a bad love triangle—and yes, the photographer is level-headed. This is one of the most realistic movies on this list, and the acting makes it one of the most riveting times you'll spend in front of a screen.
Ever wonder how photographers that got X-rated shots would get their start? That's what Pecker is all about—as well as the politics behind photography. Once a small-town photographer gets discovered by a NYC art dealer, his former subjects start to think they've been exploited.
But, have they?
Pecker is a hilarious look at the art scene, the problems with being a photographer, and everything in-between. You'll love it if you've ever created art for a living.
Blow-Up is proof that not all cult classics have to be sci-fi cult classics. This mid-60s movie became a favorite among artists and true crime fans for its rich story and epic acting. In Blow-Up, a fashion photographer named Thomas realizes that he's accidentally caught a murder on film.
The problem is, the evidence of the murder has vanished. As the movie continues on, audiences are wondering if Thomas is just obsessed, or if the crime really happened. It's a truly amazing film that'll leave you guessing for days after seeing it.
James Nachtwey is one of the world's leading war photographers, and War Photographer is a documentary based on his life as he captures the horrors of war on film. If you're looking for dramatic scenes and seriously thought-provoking moments, you'll find this to be one of the best movies about photography ever made.
That being said, a lot of film critics would also suggest that War Photographer is one of the best anti-war films you'll ever see. Viewing how war weighs on Nachtwey's mind will help you see the futility of it in a way few other films can capture.
Helmut Newton is one of the premier photographers of last century, and was known for blurring the lines between photography, high art, and pornography. Frames from the Edge is the story of how he became famous, what inspired him, and so much more.
If you've ever wondered what Helmut Newton was like behind the camera, you'll enjoy this documentary. If you've ever wondered what it takes to be the next Helmut, you'll also want to keep this on your list of required viewing.
Annie Leibovitz is one of the music industry's most legendary photographers—and also the subject of one of the most star-studded movies about photography in existence.
Annie Leibovitz shows some of the biggest names in rock history talking about what it was like being photographed by her, tells the story of how she rose to photography stardom, and the stories behind her most famous shots.
Perhaps one of the most iconic photos to ever appear on the cover of a National Geographic magazine was the photo of an anonymous Afghan girl. Her green eyes and emotional pose grabbed the attention and imagination of millions—and then she disappeared.
Search for the Afghan Girl remains one of the most fascinating movies about photography and the subjects it captures. In it, journalists seek out the woman whose bright turquoise eyes became a symbol of the war and find out what she's been up to since the photog was taken.
Last on our list of classic movies about photography is Proof, the story of a blind photographer who has someone describe to him what the shots he took look like. It sounds pretty cliche, and to a point, it is, but you will still love the acting.
If you're looking to get choked up over photographs, this is a good place to start.
About the Creator
Ossiana Tepfenhart is a writer based out of New Jersey. This is her work account. She loves gifts and tips, so if you like something, tip her!
Reader insights
Be the first to share your insights about this piece.
Add your insights