4 Alfred Hitchcock Movies That Could Be Revisited For The Anthology Series 'Welcome To Hitchcock'
We all know Hitchcock for more than just 'Psycho.'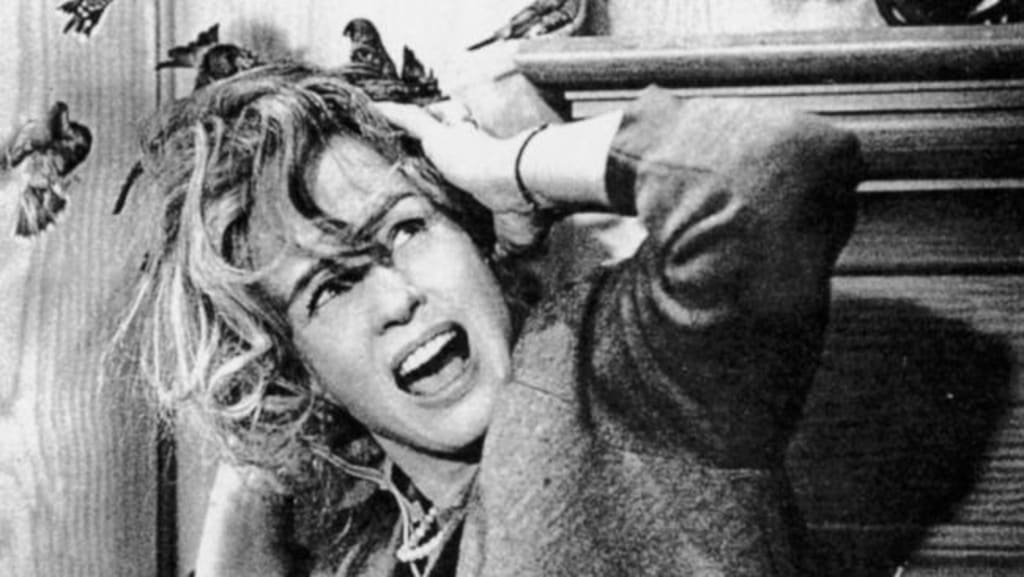 [Credit: Universal Pictures]
Back in September 2016, we learned that a TV-anthology series inspired by the works of legendary director Alfred Hitchcock was in the works, tentatively titled Welcome to Hitchcock. Universal Cable Productions (UCP) is set to produce the concept, with Beauty and the Beast writer Evan Spiliotopoulos on board to pen the series. In addition to Spiliotopoulos, we also know that director Chris Columbus is attached to produce and direct the pilot episode.
In the 37 years since Hitchcock's death, we have seen a number of adaptations and work inspired by his filmography, but there hasn't really been another anthology series since the 1985 revival of the 1950s series Alfred Hitchcock Presents. As has been popularized by American Horror Story, Welcome to Hitchcock's format will supposedly focus on a singular storyline each season, but it will focus on existing stories that Hitchcock brought to life throughout his career.
We have seen Hollywood tackle horror classics over and over again with movies like Disturbia, Flightplan, A Perfect Murder, and the 1998 version of Psycho. I don't see how or why more stories couldn't be tackled with an anthology series like Welcome to Hitchcock, but which stories are the most likely choices to be re-imagined?
Luckily for us, there is a rather extensive body of work that Spiliotopoulos has to choose from in regards to this new anthology series.
What Stories Could Be Included In 'Welcome To Hitchcock'?
We already have an example of how Hitchcock's stories can be re-imagined with the way Psycho was treated with the A&E series, Bates Motel. While the show did create new plot lines (and new characters), it still honored the original 1960 film created by Alfred Hitchcock in a modern-meets-classic way. Not only that, but the show managed to build a devoted fanbase throughout the five seasons it was on the air.
An anthology is a perfect fit for this Hitchcock series because it won't limit the writers to just one central story and could refresh viewers with different actors and characters each season. Aside from what Bates Motel did with Psycho, here are four Hitchcock films that could be re-imagined with Welcome to Hitchcock:
1. 'The Birds' (1963)
The Birds is a Hitchcock version of the 1952 story of the same name by Daphne du Maurier. The story follows a young socialite as she and others experience a wave of unexplained bird attacks in California and it immediately became iconic. In 2016, The Birds was selected for preservation by the National Film Registry.
The reason why The Birds is so significant to this concept is the fact that its brand of suspense and overall subtle terror is something that will never be outdated. For me, personally, I hate going into bird houses at zoos because I saw this movie as a child. An updated version of bird attacks on the city would be just as insane now as it was in 1963.
2. 'Rear Window' (1954)
Rear Window is an adaptation of on Cornell Woolrich's 1942 short story "It Had to Be Murder," and it is considered by most critics and Hitchcock fans to be one of his best films ever made. Starring the power duo of James Stewart and Grace Kelly, it was also another Hitchcock film to be added to the National Film Registry in 1997.
The story of Rear Window follows a professional photographer who breaks his leg in an accident. While confined to a wheelchair, he begins spying on his neighbors with a telescope and quickly suspects one of them has committed murder. Rear Window has been spoofed by shows like The Simpsons and with a loose 2007 remake, Disturbia. However, it could be even more suspenseful if it was modernized further to include the internet and cell phones.
3. 'Marnie' (1964)
Marnie was based off a 1961 novel (seeing a theme here?), this one by Winston Graham, and it follows a man who marries a habitual liar and thief with psychological problems. The film marked the second collaboration in a longtime partnership between Tippi Hedren and Hitchcock, with Hedren having starred in The Birds the year before.
When compared to other Hitchcock films, Marnie's subject matter is rather deep as it focuses on childhood trauma that somewhat explains the issues that the title character suffers from. The way in which television is moving regarding female empowerment and graphic depictions of trauma, the story would be a potentially great option to launch Welcome to Hitchcock.
4. 'Strangers on a Train' (1951)
Strangers on a Train sits at #32 on AFI's "100 Years... 100 Thrills" list and — say it with me — was based on a 1950 novel by Patricia Highsmith. The film was even nominated for an Oscar for Best Cinematography.
The story is an intense mystery that follows a tennis player and a psychopath as they meet on a train. The psychopath propositions the other stranger to kill other passengers without getting caught. The overall story has since been adapted and has even been touched on by projects like Fargo and A Simple Plan, but it would be an interesting concept to revisit yet again.
tv review
About the author
I love movies, music, sci-fi, and art. I'm a certified graphic designer and create my own art. Things that fuel me include equality, respect, and anything weird.
Reader insights
Be the first to share your insights about this piece.
Add your insights