Essential Books Every Photographer Must Read
These are the most essential books every photographer must read to inspire, expand, and motivate your career.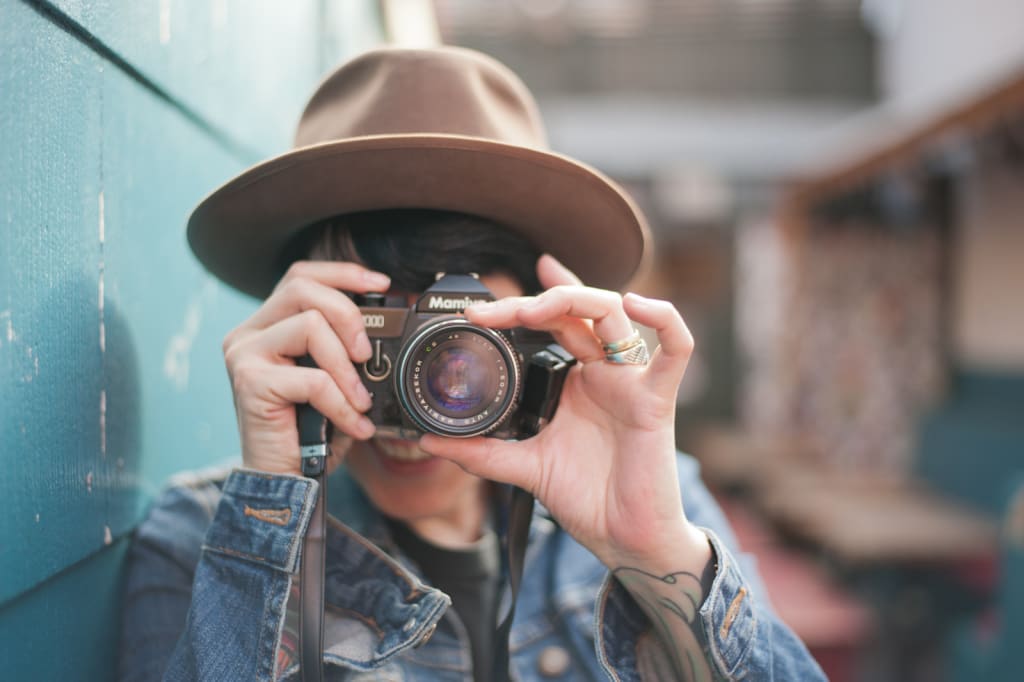 Resources are always a great way to take your career to the next level. This doesn't matter which stage you are in as a photographer, someone who has just received their first camera or someone who has been in the business for years can always learn, be inspired, and rethink their craft.
That's why we have come up with a list of the most essential books every photographer must read. If you are looking to expand your skillset and open a new world to your creativity, this is the best way to start.
President of the National Association of Photoshop Professional, Scott Kelby, is the author of the Digital Photography box set. Taking on the technical side of being a photographer, he teaches his readers all of the helpful tricks it takes toward perfecting your hobby or professional career.
As one of the most praised resources for better shooting, this book is a no-brainer to teach yourself the advanced world of technical photography. Whether it be discussing setting to tricks of the trade, each page is filled to the brim with success-driven hints and information.
The well-known National Geographic, Time, Sports Illustrated, and Life photographer has put all of his knowledge into one convenient spot. With information on how he personally brought his skill set to be so successful, Joe McNally demonstrates how to progress your photography to the next level.
On a personal and candid level, he chose to release some of the best advice he learned along the way of his career as a photographer and lends it to his audience. This is, without a doubt, one of the most helpful books every photographer must read.
Looking to find a cheap way to take photography courses within the comfort of your home? Collins Complete Photography Course by John Garrett is one of the most informative ways to skip out of classroom time, and allows you to perfect your skills on your own time.
Grasp the advice, information, and encouragement within your own time and career. With discussions about art, design, image manipulation, filters, color, lenses, and the list goes on, this book is a holy grail for every photographer looking to advance.
This is one of the best books every photographer must read that will take your already known knowledge to the next level. Michael Freeman writes about the most successful methods to him that will portray photography in the most meaningful way.
In The Photographer's Story, Freeman dives into the concepts of rhythm, culture, pace, tension, and interest. In a way to refresh your perspective, he writes in a way to inspire his readers to tell their own story through their work.
Written by the photographer Bruce Barnhaum, The Art of Photography: An Approach to Personal Expression is one of the most classic books every photographer must read. Focusing on the philosophical way photographers express themselves through their work as a creative outlet, this book is a way to help photographers recognize the never-ending possibilities that the world provides for their career.
As a resource that is used to induce deep thinking and inspire a different approach to their craft, this is one of the most thought-provoking, yet helpful options.
The Great LIFE Photographers is one of the most essential books every photographer must-read for many reasons. As a resource that cites the best work of all staff LIFE photographers, this book is filled with the reasons for this magazine's great for success.
With over 100 portfolios of famous photographers, some examples include Ralph Morse, Alfred Eisenstaedt, Carl Mydans, Robert Capa, and Nina Leen. Learning from success is one of the best ways to grow in your career, especially when it comes to creatives. That's why this is one of the most inspiring titles for photographers.
As the third edition to the top-selling books, The Underwater Photographer is not only inspiring, but information heavy. Underwater photography is fascinating to anyone, even non-photographers; and that goes to show how much this book can teach its readers.
Filled with beautiful images of marine life, shipwrecks, divers, and really anything interesting under the sea, there is inspiration on every page. You aren't going to want to put this book down.
The Tao of Photography is one of the crucialbooks every photographer must read because of its entirely different approach. Focusing on the Taoist teachings of the spiritual side of photography, this book describes photography solely as art.
With examples of work from Alfred Stieglitz, Dorothea Lange, and Henri Cartier-Bresson, this writing is sure to change the way you approach your career, no matter how long you have been pursuing it. Written for photographers on any level, there is something to learn on each page.
This is one of the most important books every photographer must read that are in the market for the best lens for their career.
Answering the dying question for you, this book uncovers the quality, effects, intensity, and options that each lens will provide. Whether it be a wide angle lens or a fisheye, this books explores the variety of options you have to amp up the style of photography you expertise in.
To end our list of the most essential books every photographer must read, The Creative Digital Darkroom takes its readers through the world of digital photography and the do's and dont's on how to bring your work to its best potential.
With sections on creating, editing, and output, this is a step by step process that will ensure your approach to photography will improve drastically. With timeless advice and helpful hints, The Creative Digital Darkroom will resonate with you for the rest of your career.
Reader insights
Be the first to share your insights about this piece.
Add your insights