Easy Photoshop Hacks All Photographers Should Know
Learning Adobe Photoshop can be overwhelming, but getting to know these easy Photoshop hacks first hand will make things much easier.
These are simple ways to make your Adobe Photoshop learning experience a bit easier. With the knowledge of these easy Photoshop hacks, you'll be cruising through editing photos in no time.
While you're going through the process of getting to know the tips and tricks of the application, it is helpful to know the easiest ways to make your life a bit more simple.
Don't stress about learning the most complicated actions; take your time, and enjoy the process of learning. It takes confidence and concentration to perfect skills like these. And even the most advanced Photoshop users still learn new tricks each day. Let's start with some of the most simple photoshop hacks.
Smile Brightener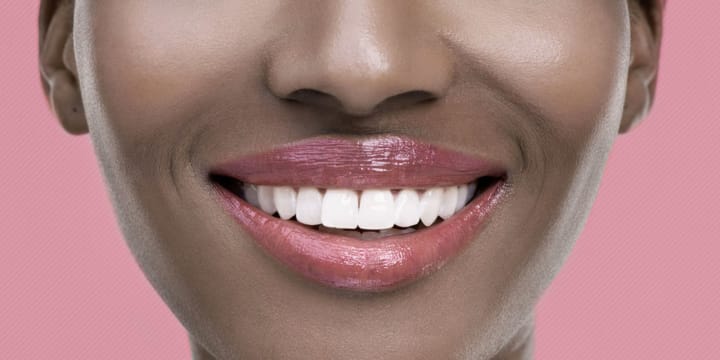 Think you need to download an entirely different app to add a bit of sparkle to your pearly whites? Think again. As one of the easy Photoshop hacks everyone should know, there is a tool that allows you to brighten your smile with ease.
How to get there: open a photo, click on the correct layer, New Adjustments, Vibrance, reduce to -60.
Sparkling Eyes
Looking for one of the easy Photoshop hacks that will be perfect for completing your Christmas card? Add a bit of sparkle to each person's eyes in your photos for a subtle, yet beautiful effect. Simply select the photo and the Burn and Dodge tool, apply to the desired areas. This will do the job in one click. Set your photos aside from the dull and boring ones with this simple hack.
Layer Opacity
There is a much easier way to adjust the opacity in your layers. Instead of using the slider, you can use your keyboard to get the perfect opacity.
Simply select the Move tool and press 1, which will set the layer to 10 percent, isn't that much easier? To reset this, just hit 0. Keyboard hacks are some of the most useful, and just take a bit of practice to get used to. Once you do, your Photoshopping will go that much quicker.
Free Framing
One of the most useful, yet easy Photoshop hacks is being aware of the frames that are available on the platform. This is an easy way to dive into the world of shaping the photograph, as well as adding graphics, or simply amping up your design.
There are also free frames online that are easily downloaded to the application. Take a look around the internet with a simple Google search to find some of the best additions to your photo editing with a quick download.
Straight Lines
If you've just started playing around with the application, it is possible that you have noticed how hard it can be to draw a straight line, no matter how steady your hand might be.
That's why this is one of the best hacks to learn off the bat. Simply hold the shift key down and draw with your mouse or finger, a straight line is made easier than ever. This can simplify any type of graphic design or photo editing work you need to get done.
Centering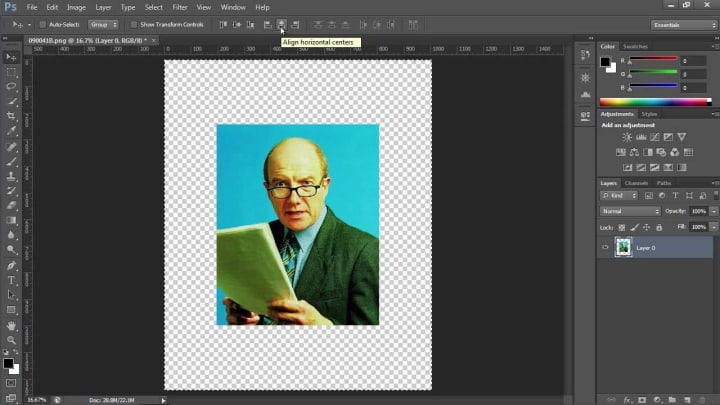 One of the most commonly used easy Photoshop hacks includes finding the center of the photo. Never estimate with your naked eye where to place text or graphics again.
You won't have to worry about if a project is symmetric and find the center of the picture instantly. Just select View and New Guide Layout. There is also a grid option that will detail your work if you need the next step up.
Filters
Instagram isn't the only place you can find great filters for your photos. Amp up your selection with the filter option in Photoshop instead. To get these, it's as simple as adding a layer.
There are over ten to choose from, and can change the aesthetic of your picture immediately. Try adding a filter or two to your photo if you're feeling like you're running into a wall with your next step. It can add some inspiration and change the look of the entire project.
Mattifying
One of the easy Photoshop hacks for adjusting photos of people is the mattify option. This will reduce any unwanted shine. Say the flash was a little too bright, or the person's makeup was on for a little too long throughout the night. This is no match for the mattify tool.
Use the Eyedropper tool to select the problem area and use a non-shiny effect on it. After this is complete, draw over the shiny portion using 15 percent opacity. That's only three simple steps to perfecting any photograph.
Shear Filter
This might not be the first necessity when you're starting off, but it will come in handy to know once you come across a photo that needs to look smaller.
That's where the Shear Filter comes in, as it can make a photo appear thinner, and more manageable. Give it a shot if you're struggling with the reason why your piece might look a little off. You'll find yourself using this option more than you think.
Undo
This will be the most used key out of the easy Photoshop hacks you have learned. While you're still deep in the learning process, you are going to try a lot of different processes out.
This means that there will also be a lot of mistakes, and situations where you want to go back multiple steps. This is made easy with the Undo action.
Forget selecting it with your mouse each time, and simply use Command+Z (on a Mac) or Ctrl+Z (on Windows.) Your masterpiece making will be 100 times easier with this. Press that key all day if you please, there's no limit.
About the Creator
Passionate about writing, animals, makeup, movies, friends, family, learning, exercising, and laughing!
Reader insights
Be the first to share your insights about this piece.
Add your insights