Top 5 Picture Editing Apps
Love taking pictures on your phone so you can post them at ease but you can't post the picture because of the terrible quality? Read more to find out which apps are the best!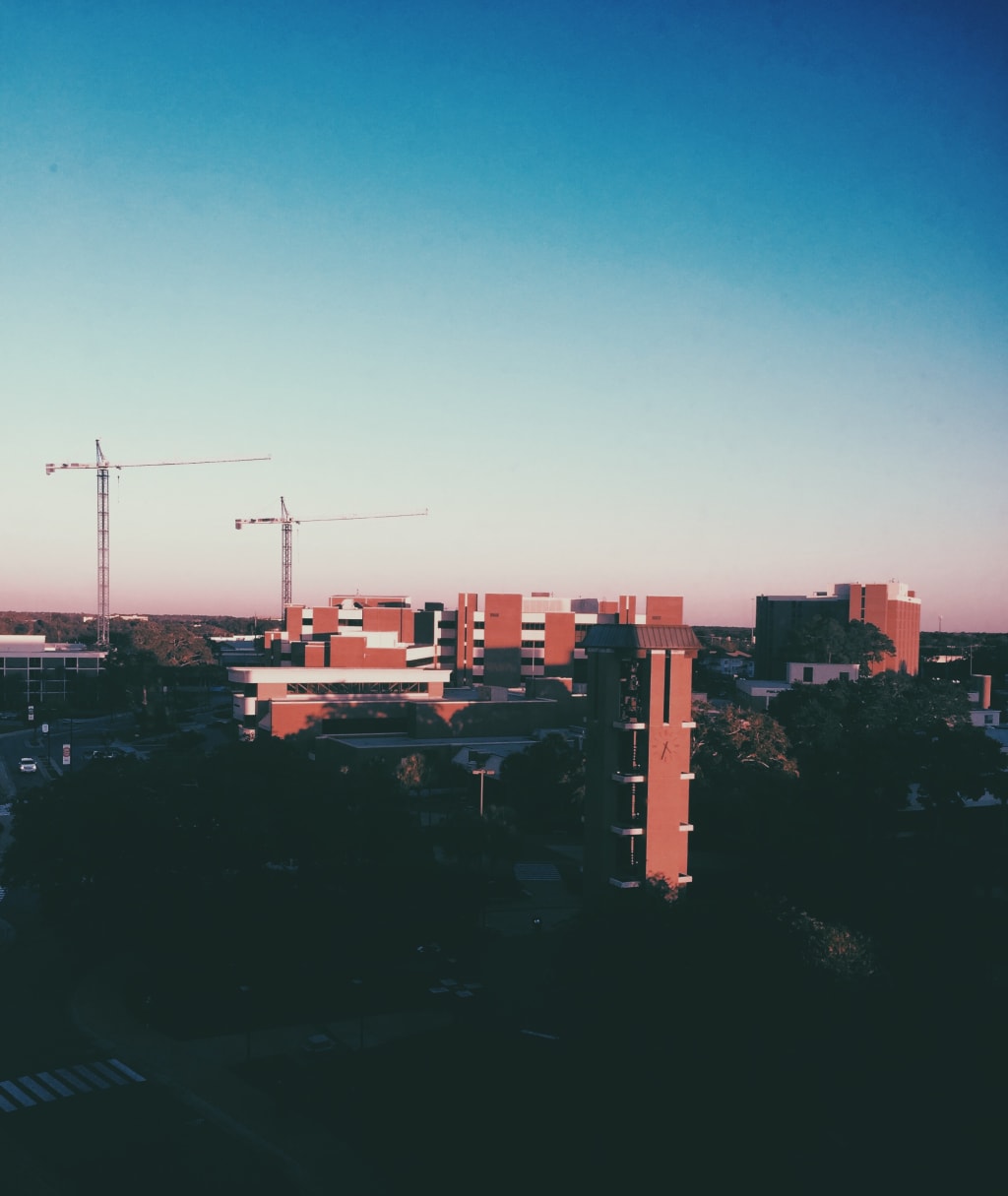 If you own an iPhone, the picture quality is already good. How can you post pictures on your Instagram, Facebook, and Twitter that look so professional it looks like you're using a Canon or Nikon? The picture above was taken by my phone! You may be wondering, "How can I make my pictures look 10 times better than the original picture?" Here are a few phone editing apps that allow you to "go professional" without having to lug around a camera!
1.) VSCO X
VSCO X has to be my favorite editing app! There is so much potential with your pictures once you download and purchase VSCO X. VSCO X is an app that promotes pictures as art. They have stunning photograph edits that can be saved to your camera roll. Once you have saved your pictures in your camera roll, you can post them anywhere in seconds! VSCO X has amazing quality for the price of 20 dollars per year. SO WORTH IT! I recommend VSCO X to any learning photographer whether you're using your phone or top-notch camera.
2.) Instagram
Instagram has the best filters for your photos. The greatest part of Instagram is that it's free! If you take a picture and you use a filter using the app, Instagram, but the picture quality does not have the effect that you want it to have play with the settings a bit! Here are a few tips.
Brilliance - changes the deepness of the colors within the photo.
Exposure - LITERALLY changes how much light is present in the picture. You could make a really bright picture look really dark by turning down the exposure.
Highlights, shadows, and brightness are all pretty self-explanatory.
Contrast - is a very touchy lighting effect. You can take away from the picture by adding or taking away too much contrast.
Try to make the picture look as real as possible! This has a better effect on the picture!
Black Point - The black point is a good way to bring out the darker colors in your pictures. I love darker looking pictures, so this is something I have to hold back on! It is super touchy like contrast colors!
Enhancing colors begin with these three things - Saturation, Contrast, and Cast. Saturation enhances deepness of colors. You can go from really bright and bold to really dull, and black and white. Contrast (again is very touchy) and has the same effects on color that it does on the lighting. Cast normally changes the pinkness of the photo. If you check out my Instagram, (Which is becbec.bujak by the way), you will see a lot of pink shades. I LOVE pink shades in photos. I personally find them very pretty, but I have a friend that prefers white and blue shades. Its ALL up to you! Imagery is a powerful thing!
3.) Filterstorm
Filterstorm is a very good editing app as well and it costs $3.99! I personally prefer VSCO because the editing is quite simpler. Filterstorm has a little more potential than VSCO because you can enhance the colors in different ways. You can manipulate the hue, tone map, and vibrance (these are things that VSCO and Instagram do not have). If you are looking for something slightly better than VSCO and Instagram and you have experience with them both, I recommend Filterstorm.
4.) Snapseed
Snapseed is an amazing editing app! I have read from several places that Snapseed is only for "serious photographers." Really? No, Snapseed is a perfect editing tool for someone who is experienced with photography and editing. If you are just starting out with photography, playful edits with Snapseed are perfect practice! Snapseed has features such as; ambiance (a special type of contrast), selective focusing and adjustments, and drama enhancing tools. Changing your photos to fit the mood/setting is an art! If you are looking for a powerful editing tool, download Snapseed.
5.) Enlight
Finally, we have an award-winning app - Enlight! Enlight has won the "Apple Design Award Winner of 2017" and was selected as "2015 App of the Year" in the UK, Australia, Germany, France, Russia, China, and India! Enlight is such a good app and it only costs $3.99! In my opinion, I like VSCO X and Snapseed for learning photographers (like myself). This app is truly for more experienced photographers and editors. When I used this app, I felt very lost. I thought that I had truly ruined the quality of the photo so I erased all of the edits. So (as I learn to take pictures and edit) I will use VSCO X and Snapseed. IF you are an experienced editor... this app is definitely for you!
Now that we have covered 5 AMAZING phone editing apps, I encourage you to try one of them! VSCO (or VSCO X), Instagram, Filterstorm, Snapseed, and Enlight have so much potential with all of your pictures. I hope you now have a better idea of which apps to try out first. Happy editing!