Aspects of Belfast
Photography at Its Best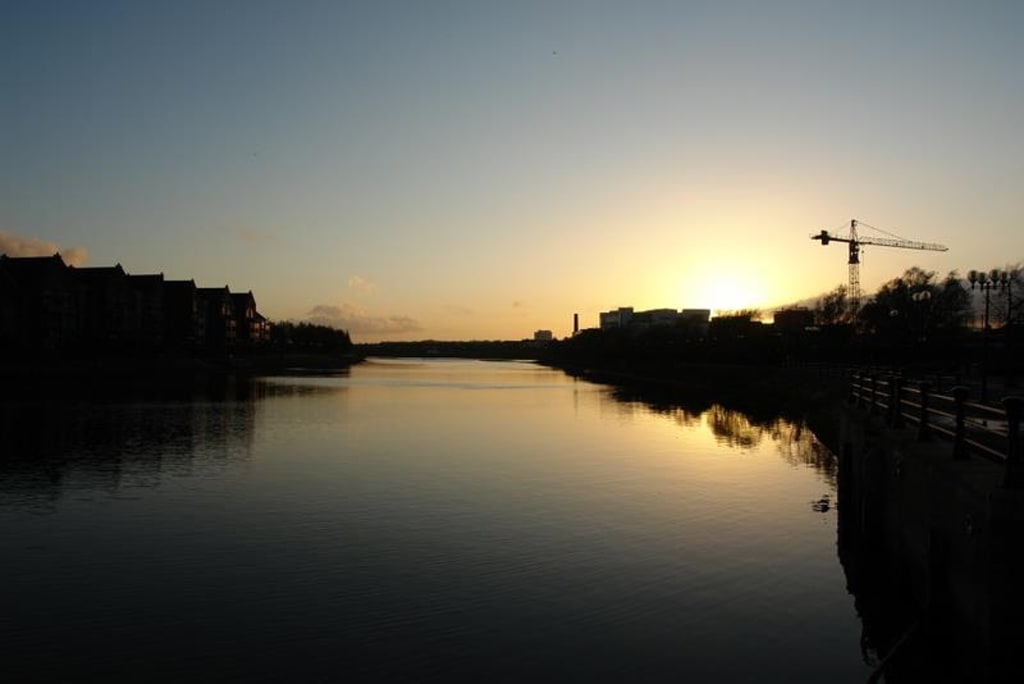 Whenever nature or any photographic subject catches my eyes, I snap that which I see, and in general, I am amazed by that which I have photographed as the above photo proves.
The beautiful River Lagan as the Sun descends in the West, taken from Queens Bridge, Belfast, Northern Ireland.
Being from Belfast, Northern Ireland, I love photographing all aspects of my adopted City, which you will see in this series of aspects of Belfast 2018, Photography at its best.
In 2018 people carry around all kinds of cameras with them, including standard cameras, mobiles, tablets etc.
Many millions have had a look at the photos I upload to my many social media sites, which cover all kinds of subject matter from human beings, nature, art and life in general.
Sunsets always catch my eyes as you can see from the beautiful photo of the sunset over the River Lagan in Belfast, Northern Ireland.
I also love visiting photo exhibitions and looking at others photos be they by professionals or not.
Most of us have the gift of sight and most who read this post will know what I am talking about when I say, "We all have caught the beauty of life in general around us daily if truth be told, though most on this earth of such a fast pace miss recording the beauty they see with their own eyes and cameras, which appear in seconds before our eyes."
Also when you upload your photos to your technology for editing or just to let it alone, always check your photos for that which at first is not seen, for every part of the photo is as important as the main photo itself.
A simple task to do each day is, go for a walk around where you live, or even in a strange land or city and take many photos as you travel, then when you upload those photos of your travels around your neighbourhood or city or even strange land you are visiting, go through each photo in great detail because you never know what lies in the foreground or background as you search each photo.
I know there are many of you out there who regret not capturing a moment of beauty in all aspects of life, and instead of capturing that moment, let it go.
People do not understand one photo or even video capturing a moment no else has captured could profit the photo or video taker greatly if that photo or video travels the earth through social media and news outlets, which many do not comprehend, because when I talk to others about making a profit from their moments of beauty or even from the many other aspects of life in general.
Always be ready for those unexpected moments in life which come to you in all aspects of life, for within all of us is the gift of photography, with most of us having the technology to take those photos.
Also, do not forget to go over your photos in detail, checking your foreground and background for hidden gems within those photos you might not first see.
With autumn in full swing this 2018 and winter just around the corner, the colours of autumn and winter will bring amazing sights to your eyes just begging to be captured by all out there with the technology to do so.
So get out an about and start snapping, then upload your amazing photos to this site and many others, and reap the rewards of your gifts, which we all have within our grasp, and our fingertips, and remember this, beauty is in the eye of the beholder.
That which you might find not worthy of being talented or good, is not what others will see a talented and good.
So get yourself out and about and begin your journey into the amazing world of photography, and let your own talent shine.
Best wishes:
Aunidan