Best Wet Food Brands for Cats
Buy from only the best wet food brands for cats for a balanced diet and happy feline.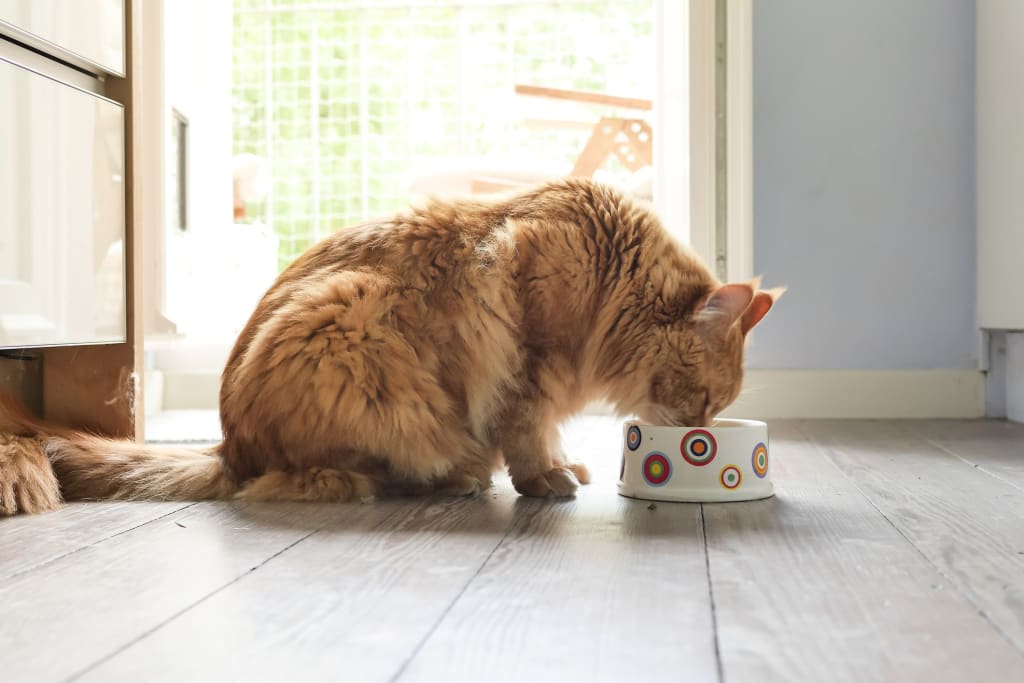 Your furry friend's diet is extremely important for their lifestyle, happiness, mobility, and health as a whole. When choosing between brands, it is important to do some research before feeding your kitty.
Wet food is especially great for cats who don't seem to drink enough water, as it is consisted of mainly water, and can help a lot with hydration. It can also be great for cats who seem to be picky, as the scent of the food can draw them in, compared to dry food, that has a more subtle taste.
Plus, dry food is easier on their teeth and well as their stomachs, but can also be added to wet food for extra nutrients or a variety of their meals. These are the best wet food brands for cats that you should pick up on your too often trip to the store.
To start off our list of the wet food brands for cats, we wanted to begin with a grain-free option. Grain-free cat food is great for your kitty's digestion because it mimics the type of food that a cat would typically eat in the wild. This includes organic fish and meat. Plus, some cats can become allergic to grains, without the knowledge of the owner. This specific option is made with vegetables, fruit, and much-needed protein.
Another grain-free option among wet food brands for cats, Holistic Select Natural Pet Food has all natural and high quality ingredients. This excludes any artificial coloring, flavors, or preservative. Plus, it comes in multiple flavors like chicken paté, ocean fish and tuna paté, turkey paté, and salmon and shrimp paté. The company has been producing wet cat food for over ten years with great success.
This option for the best wet food brands for cats is packaged in a different type of container, an easy to serve pouch. With tons of protein and flavor, your kitty will love each bite. Plus, this variety pack comes with options including turkey and giblets, beef flavor in juices, chicken, and whitefish and tuna. You can't go wrong with the 8% crude protein to ensure a healthy and happy feline.
Meow Mix is one of the best wet food brands for cats because of its combination of both protein and vitamins. Purchase this cat food to ensure an extremely healthy and happy kitty. This option specifically is made with gravy and real cuts of chicken, for a hearty and nutritional taste. There are also other options to mix up your cat's dinner options like Surf n' Turf, Poultry & Seafood, Classic Paté, and Poultry and Beef.
Lamb might not be your first thought when thinking of a tasty dinner for your kitty, but this cat food by Ziwi is a hit among felines. Made of 100% single-soured Lamb, and infused with New Zealand Green Mussels, your cat will get its much needed natural protein source, as well as the healthiest nutrients. Plus, there is no addition of harmful ingredients like corn, soy, potatoes, sugars, grains, rice, or wheat.
"I and love and you" might be one of the weirdest names among wet food brands for cats, but your cat would never guess by its incredibly tasty meal. Made with organic fruit and vegetables and absolutely no wheat, corn, soy, or rice, you can't go wrong with an option like Oh My Cod! Flaxseeds and fish oils give your cat the needed omega 3 and 6 that is great for their coat and skin.
You can't go wrong with a classic chicken recipe, especially for cats. Made with 100 percent organic chicken, it is recommended for any age cat, as it provides ample nutrition. Described for their great texture as well as increased hydration, your kitty will thank you for purchasing this addition to their daily routine.
Organix is one of the best wet food brands for cats for their simple, yet high-quality mixture. With only certified organic ingredients, and loaded with fatty acids and omega-6, your kitty will not only be full, but have a soft, shiny coat, and strong skin.
Plus, there are even added fibers that can help prevent hairballs. Choose between shredded chicken, chicken paté, chicken and chicken liver paté, chicken liver, turkey and spinach, turkey and salmon, or turkey and seafood.
90% animal protein is reason alone to purchase this nutritional cat food by Nature's Logic, not to be confused with Nature's Variety. Created with zero grains and zero gluten, this option is low in carbohydrates, which makes it great for kitties with a sensitive stomach, or food sensitivities. Plus, organic foods like apples, apricots, blueberries, kept, and carrots will make a great addition to your feline's diet.
Wellness Core is one of the best wet food brands for cats that make a recipe that is both grain-free and filled with nutrients. Plus, it's completely naturally made without any corn, soy, meat by-products, or artificial flavors or colors. Your kitty will get their needed protein with both chicken and turkey, as well as some essential vitamins, vegetables, and minerals.