Best Hairball Remedy Products for Cats
The best hairball remedy products for cats will allow your cat and household to gain a bit more peace.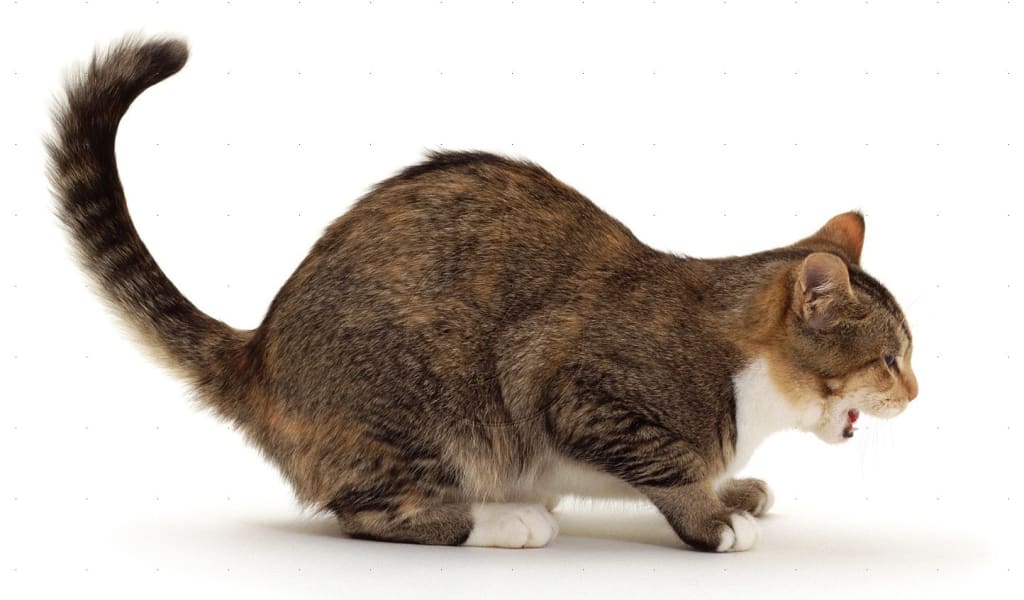 Not having to give your cat a bath is a great luxury. No other pet you get will likely clean themselves the way that cats do. However, this comes with some downfalls. The main one being a hairball.
If you own a cat you are aware of the occasional hairball, but specifically, long-haired cats struggle with this the most. It's not pretty, and you feel a bit helpless as an owner.
But, believe it or not, there are a bunch of different ways for you to help your cat and prevent them from getting bezoars. Find the most helpful for you and your furry friend with this list of the best hairball remedy products for cats.
This remedy for hairballs is sure to have your cat loving you for multiple reasons. The short-term reason is the rich, salmon flavor of the paste, and the long-term is less hairballs! Enriched with enzymes that prevent ingested hair from building up in the stomach, the paste will manually lubricate a bezoar, allowing it to pass with ease. Plus, it will even help your furry friend's skin and coat with omega 3-6-9 oils and vitamin E. It's a win-win!
One of the best hairball remedy products for cats is the hairball chews by Pet Naturals. The chews are formulated with fiber-based products that help the hair, after a self-cleaning, pass through the stomach naturally. Plus, it's not filled with unnatural chemicals or harmful ingredients.
Grass planters are one of the oddest hairball remedy products for cats, but they work surprisingly well. Technically, the grass will act as a natural laxative, because cats lack the enzymes to digest the plant completely. This can cause them to throw up the grass, along with swallowed hair. Plus, the grass is filled with vitamins and good nutrients that your cat needs.
Even if you don't decide to add this cute wall-mounted shelf to your home, the natural grass in your backyard will do the trick just as well. Your kitties will love rubbing their faces in the grass, and will take a few little nibbles, even without knowing how good it is for them.
Bezoars are no match for the hairball relief digestive aid tablets. With the help of lubricating herbs, the tablets will support a healthy digestive tract, and a path toward zero hairball problems.
Suggested to be taken twice a day, this will be no problem, your kitty will love the elm bark, marshmallow, and papaya tastes, all while getting healthier. It even has the National Animal Supplement Council's seal of approval.
Temptations released their hairball remedy for cats with their functional hairball control treats. They're even specifically chicken-flavored with a crunchy outside and soft inside. Like the paste and chews, these treats will work as an aid to move the fur along their digestive system, as well as prevent future bezoars. Loose hair will be no match for the addition of this tasty treat, taken two times a week.
This spray is known to prevent both hairballs and shedding. With six fatty acids, saffloweer seed oil, and Omega 3, this product does wonders for short to long-haired cats. Simply spray your cat with the product and towel dry once you are finished.
No need for the hassle of added water, we all know how that goes with cats. Try giving your kitty a thorough brush afterward for the best results. This will help both your home and clothing avoid excess fur, and your furry friend from annoying hairballs.
One of the best hairball remedy products to use with the prevention spray above is a good grooming brush. Specifically, this comb from OxGord is great for de-shedding. If you are able to do a lot of the hard work that your cat would do on its own, this will eliminate constant hairball issues.
Plus, they will have a beautiful, soft, and clump-free coat with no struggle at all. Used on all types of fur, this brush is universal. And, if you happen to have a dog, this would work perfectly for their coat as well!
As another great prevention method, the grooming glove is one of the most unique hairball remedy products for cats. It might not be your typical comb or brush, but it's definitely a product your cat will absolutely adore. That's because you are petting them, giving them a massage, and cleaning their coat, all at once.
The gloves will brush away dirt and dander, as well as eliminate loose hair, and prevent excess shedding. All of the hair and dirt will remain on the gloves until you dispose of it. So don't worry about losing fur on the trip from your cat to the garbage can.
We bet you didn't think toys would make it on this list. Surprisingly, they are a staple among hairball remedy products for cats. It might not be attacking the hairballs internally, but the simple act of playing and exercise helps the reduction of bezoars tremendously.
This is because some kitties can become overly obsessed with grooming, and they need other distractions throughout their day. Toys are a perfect option. Plus, it's an excuse to sit down and play with them every day. It could help you de-stress as well. All you really need is a paper towel roll to entertain a cat, but these toys by Hartz are just too cute to pass up.
Another distraction method to over-cleaning is this adorable cat treadmill by Fast Cat. It also has a ton of benefits like running training. It might take a bit of time until your cat completely warms up to the thought of this toy; but once they do, you and your cat will love this exercise machine.
It's just too cute to watch those little legs on this wheel. How could you say no? Plus, say goodbye to huge hairballs and an uncomfortable kitty, as this toy will give your cat hours of entertainment and fun. They won't even think twice about over-grooming.
About the Creator
Proud mom of three chinchillas, hard core Justin Bieber fan, watches Unsolved Murders religiously
Reader insights
Be the first to share your insights about this piece.
Add your insights