Beatty Suzanna
My Best Friend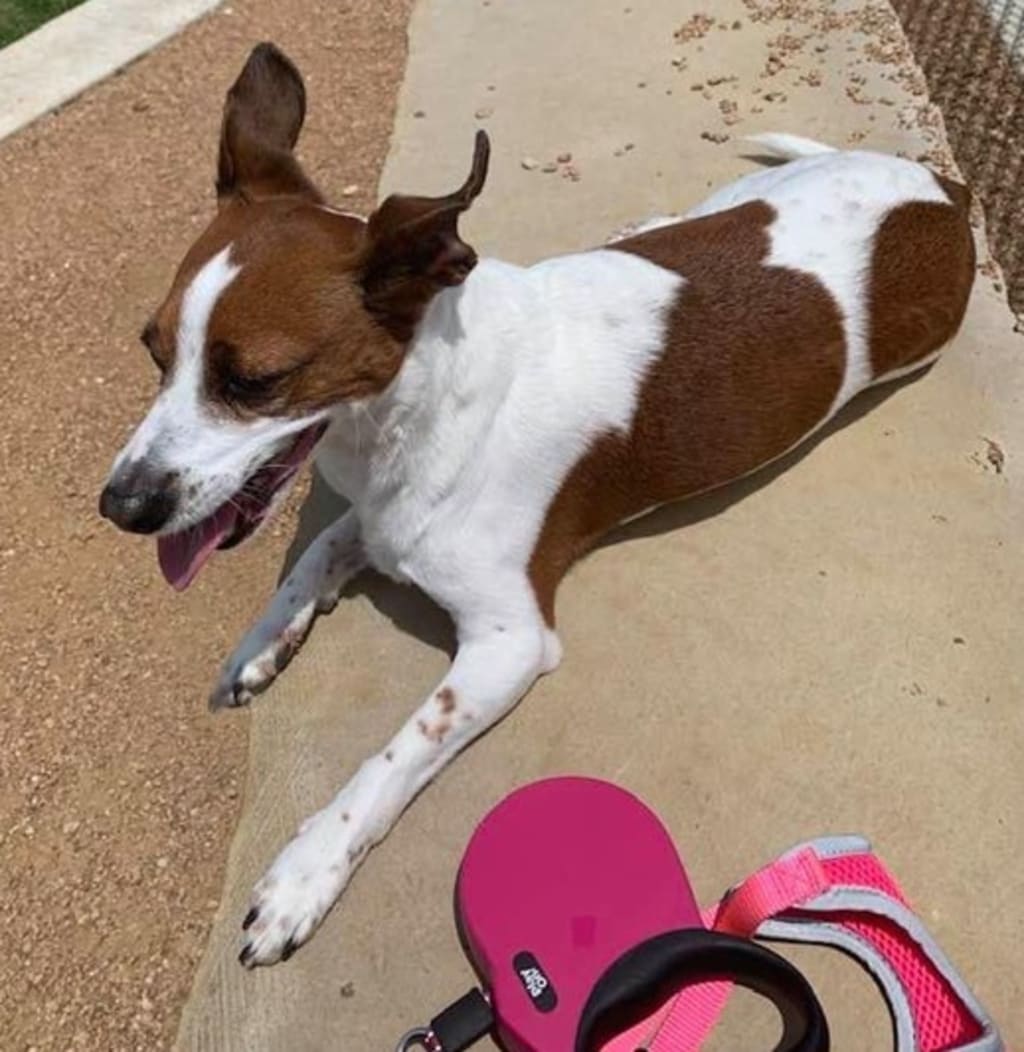 A Day at the Park
When I call her name, she is there.
When I am scared, she is there.
When I am crying, she is there.
When I am content, she is there.
When I am happy, she is there.
When I am tired, she is there.
When my anxiety kicks in and I feel as the entire world is against me, she…is…there…
I have no issue admitting to the fact that my best friend is indeed my dog. My little 12-pound Jack Russell Terrier that looks remarkably similar to 'Soccer' the famous Jack Russell Terrier who portrayed 'Wishbone'. She began with a hard life. She came to us on January 19, 2014 and she was estimated to be about six weeks old. My former boss found her and her siblings in an oil bucket under a vehicle in the dead of winter; freezing to death. Scooping them up she found them all homes.
Beatty was the only survivor out of the entire bunch.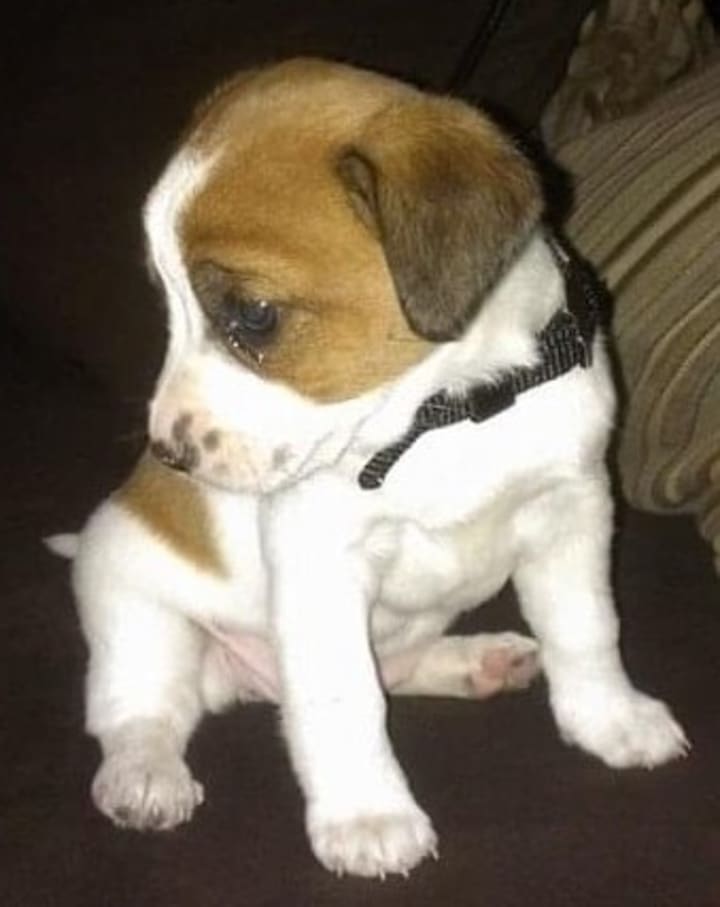 For whatever reason, she was meant to be placed in my hands, and in my heart. I did not expect to get a dog. I was not in the market for one. So, when I was asked if I wanted her, I was surprised by the lack of hesitation. I immediately said; YES!
I was not familiar with what to do for a puppy, especially a puppy this tiny, she was so precious and itty bitty. I had to teach her how to eat soft foods, house train her, and teach her when to sleep versus when to play. The latter was the most difficult, in my opinion. However, I would not change any of it. She has been a fantastic companion.
It is now nine years later, and she is literally my best friend. I know, I know… I am a married woman in my late forties, a dog should not be my best friend. But, why not? She keeps all my secrets and listens to me when no one else wants to or is available to. She tries my cooking to let me know if it is good, or not. She knows when I do not feel well, and lies with me, to force me to lay still and rest. She does everything with me and for me that a best friend would do.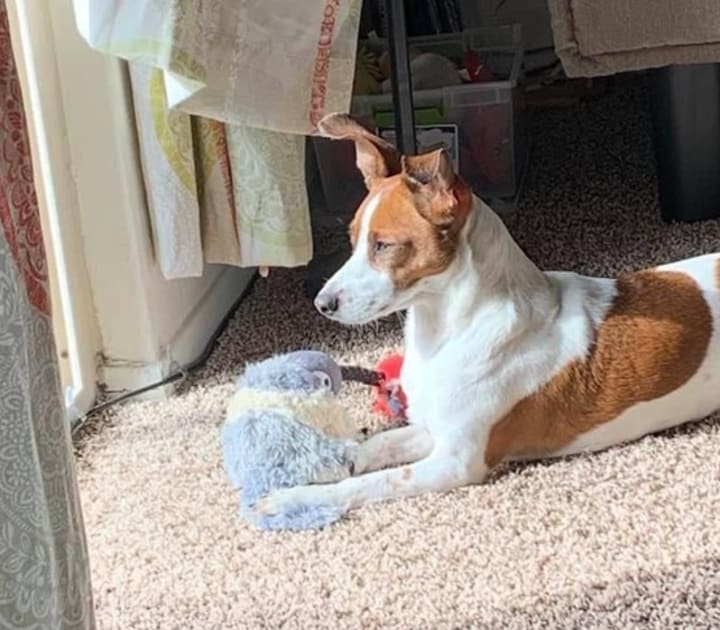 We have a routine that starts first thing in the morning. When I wake up, she joins me in the kitchen to make coffee and then in the bedroom to get dressed and ready for the day. We go for a long morning walk, as long of a walk as the weather permits. Once I return from work, we go on another walk. Between making dinner, puttering around the house, or watching television; we kill a few hours before our last walk of the day. She makes sure she helps me conquer my 10,000-step goal every single day.
I have a tremendous amount of unwavering love for my family and friends, there is no doubt about that. However, the love that Beatty and I share with each other is just different. It is obvious and transparent and out there for the entire world to see. Because I do not feel as though I need to hide it from anyone, for any reason.
Nine years is a long time for a Jack Russell Terrier, I am aware of that. I am aware that there will be a day that Beatty Suzanna crosses The Rainbow Bridge. However, for right now I will focus on ensuring she knows she is loved from here to eternity, especially by me.
Until Next Time,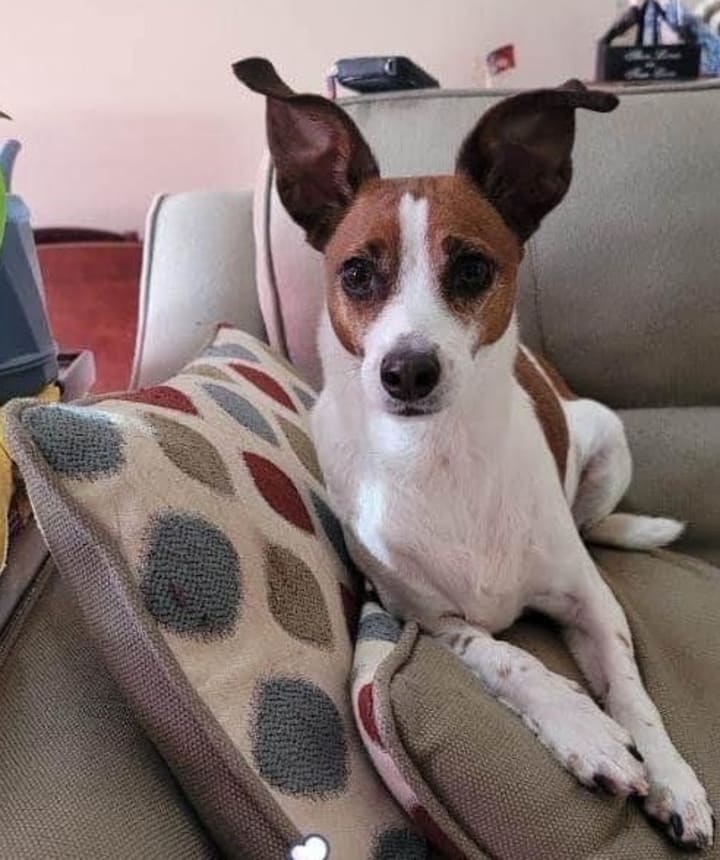 About the Creator
I love life & everyone in it! I have realized what I really want to do with my life; Write!
So, I'm an Ghost Blogger, Content Writer & Generalized Creator based in Texas and I write about...Life!
Follow Me: Facebook
Website: KristinaWrites
Reader insights
Be the first to share your insights about this piece.
Add your insights